The Rookie Mistake That Jay Leno Made On The Tonight Show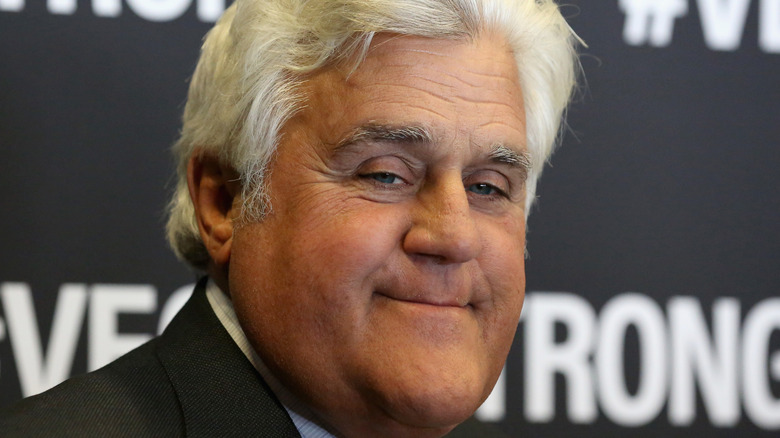 Gabe Ginsberg/Getty Images
Jay Leno is one of the most recognizable and successful late-night talk show hosts of all time. The beloved comedian fronted "The Tonight Show" for a whopping 22 years, reportedly pulling in $30 million annually at the height of his success (via The Wall Street Journal). Leno has an incredible rags-to-riches story, too, having started out working at a McDonald's in Andover, Massachusetts, before making it big in showbusiness (via CNBC). Evidently, he belonged in front of the camera rather than behind the counter. 
Leno has been smart about his money, admitting to CNBC Make It, "I wasn't a millionaire when I started." Luckily, the budding comedian always worked multiple revenue streams at once, explaining to CNBC that he's never actually needed to dip into his "Tonight Show" money as a result. "I always had two incomes," he said. "When I was younger, I would always save the money I made working at the car dealership and I would spend the money I made as a comedian." Things flipped as he became more successful in the comedy world, naturally. 
The late-night host's frugality likely came in handy when he first started out on "The Tonight Show," though, since Leno made a rookie mistake right at the beginning of his tenure there. 
Jay Leno put his best foot forward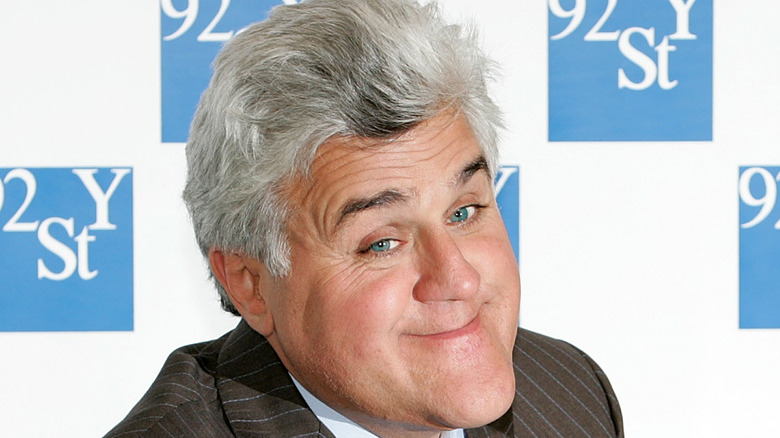 Paul Hawthorne/Getty Images
According to Factinate, although landing on "The Tonight Show" was, obviously, a major boon for then-fledgling comedian Jay Leno, he made a classic amateur error by using all his best material in the first show. Subsequent episodes featured less polished jokes that the comedian hadn't fully worked out until Leno ultimately ran out of stuff entirely. Thankfully, it was a lesson learned as the host realized a comedian's work is never truly done. He continued to work hard and improve his material, which led to Leno becoming the late-night titan we now know and love. 
Leno's work ethic is pretty legendary. After finishing up at "The Tonight Show" each night, getting home around 7 p.m., the comedian tinkered in the garage and then worked on jokes until the wee hours, as he told "60 Minutes." Leno and his staff typically worked through hundreds of jokes to pick the best 20. He then recorded every joke and listened back to them to figure out the exact wording and timing for each one. "I meet with the writers at about midnight or so and work until about 4:00 a.m.," Leno explained. "I sleep four hours, maybe five."