How Christina Hendricks Really Ended Up On The Poster For American Beauty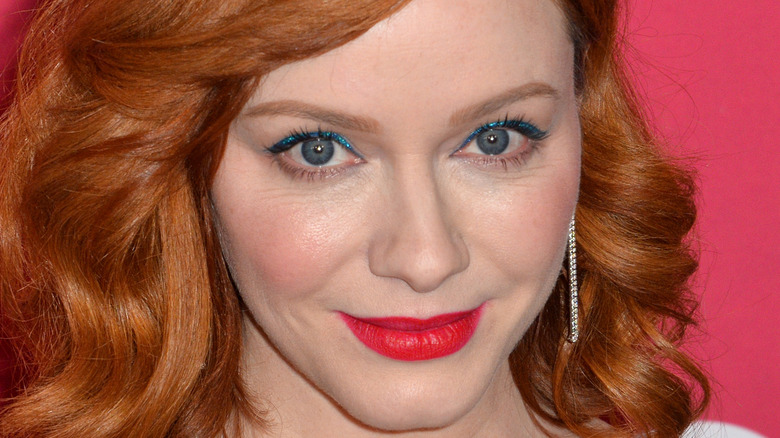 Featureflash Photo Agency/Shutterstock
Even if you didn't see the 1999 Oscar-winning movie "American Beauty," there's a strong chance you at least saw its poster. The image depicts a woman's bare navel and hand pressing a red rose against her abdomen. While many audience goers thought the poster featured a close-up of actress Mena Suvari, who plays a teenage cheerleader at the center of a middle-aged man's fantasies in the movie, the poster actually depicts two different models. One of them happens to be none other than "Mad Men" actress Christina Hendricks, who revealed her connection to the critically acclaimed film in a 2019 Instagram post. Hendricks wrote: "I used to be a model and sometimes a hand model ... this is my hand and another model's stomach ... proud to be a part of this film in ANY WAY!!!"
Actress Chloe Hunter provided the navel image behind the hand, according to Hollywood.com. Hendricks recently elaborated about her involvement with the movie's poster, including why she waited almost 20 years to reveal the connection.
To Hendricks, it was simply another gig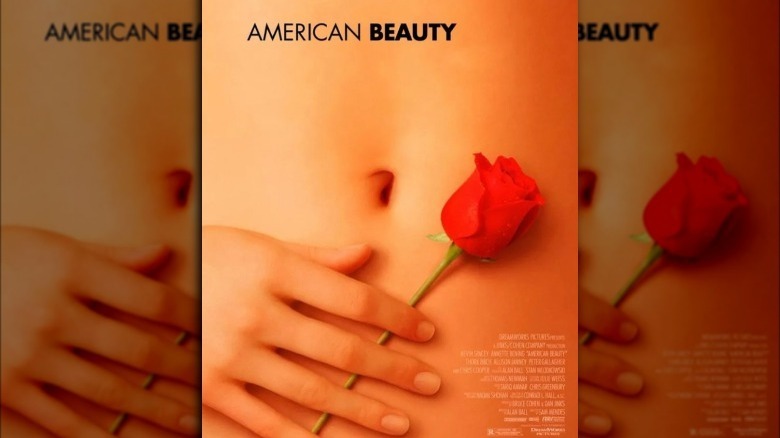 DreamWorks
Christina Hendricks discussed the "American Beauty" poster during an appearance on The Rich Eisen Show, admitting she never thought much about her involvement until her brother mentioned it to others. "Everyone was like, 'What?! How did you never drop that?'" she said. "I was like, 'It was just one of my gigs, I guess.'" She explained that the gig was simply to model for a movie poster, but she had no idea what movie. "There were two models, myself and one other," she said. "And we did different versions of her hand and her stomach, and my stomach and her hand, and my hand and both. My hand made it in and her stomach made it in."
Hendricks added she had trained as a ballet dancer, so she knew how to move her hands "in an elegant fashion." She also said she probably only got paid around $100 for the job. "It was just a plain, ol' gig," she said.