Is This Really What Senator Lindsey Graham Said To Donald Trump About His Presidency?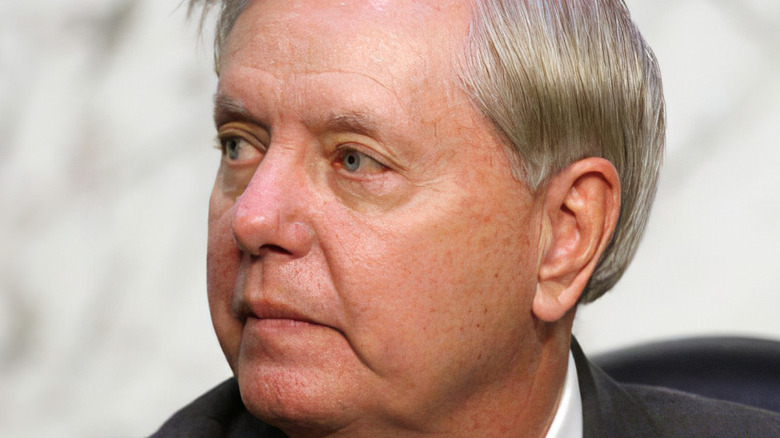 Devi Bones/Shutterstock
In 2015, when both Lindsey Graham and Donald Trump announced their candidacy for the 2016 presidential election and entered a very crowded primary field, they were bitter enemies. In fact, very early during the primary season, Graham called Trump a "jacka**" so Trump retaliated the next day in a speech, calling Graham a "lightweight" and an "idiot." Trump then pulled another stunt and gave out Graham's personal cell phone number, prompting the senator from South Carolina to receive an influx of calls from strangers (via Politico).
That began the Trump-Graham relationship and at the time, Graham thought it might also be the end, saying of the Trump candidacy, "I think the beginning of the end has come. The beginning of the end has arrived because he's crossed a line with the American people that will not be tolerated" (via CBS News).
Unfortunately for Graham, he was wrong, and he was forced to work with Trump for four years, becoming his ally and often defending him in public, but what happened behind closed doors was totally different.
Lindsey Graham was fed up after four long years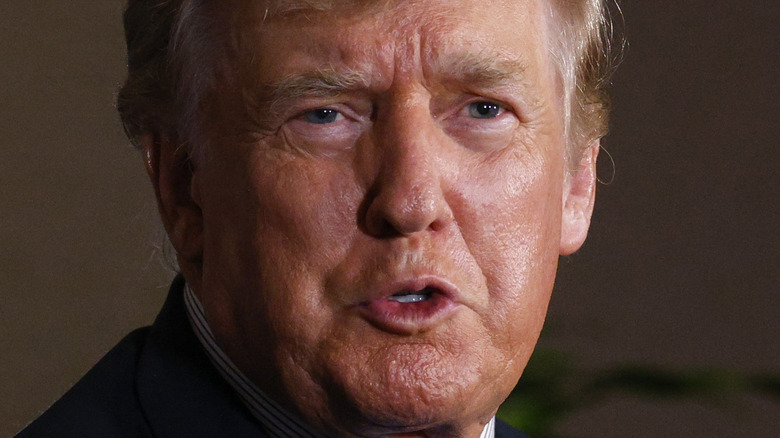 Douglas P. Defelice/Getty Images
While South Carolina Senator Lindsey Graham tried his best to be a good Donald Trump ally throughout the former president's turn, by the time the 2020 election was over and Joe Biden was declared the winner, Graham had to tell Trump some hard truths. However, he first tried to remain open minded and agreed to see alleged evidence and hear arguments from Trump's lawyers said they had about massive voter fraud, according to the new book "Peril" by Bob Woodward and Robert Costa. After hearing the attorney's out, Graham called the arguments "third grade" (via The Washington Post).
It wasn't until the violent attack on the United States Capitol by Trump supporters on January 6, in which Graham and countless other lawmakers were put in danger, that Graham was ready to be done with Trump. "Count me out. Enough is enough. I've tried to be helpful," Graham reportedly said.
According to "Peril," Trump still refuses to count him out and called Graham as late as this past summer to rant about voter fraud and a stolen election. During the call, Graham was quite blunt with Trump about how he felt. "You f***ed your presidency up," Graham said. Trump's response? He hung up on Graham.