Inside Britney Spears' Relationship With Her Sons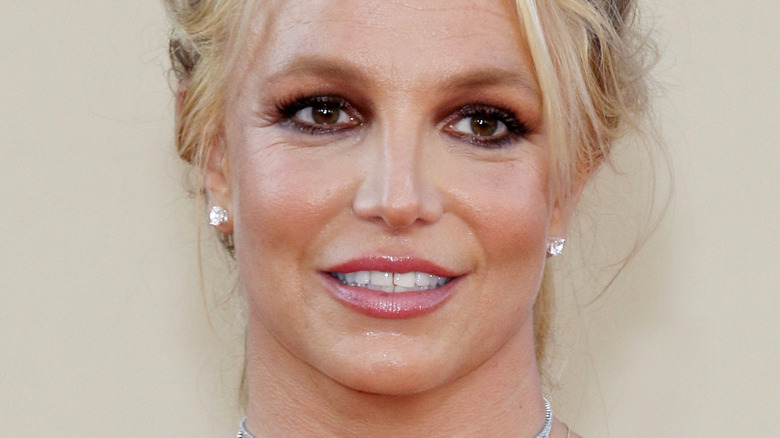 Tinseltown/Shutterstock
As the public continues to watch as Britney Spears fights for her freedom from the conservatorship she's been under since 2008, many have wondered what her relationship is like with her two sons today. Throughout the public ups and downs over the years, the pop icon has stayed close to her children and also respected their requests for privacy.
According to PageSix, Spears recently shared a quote on Instagram honoring her boys on their birthdays. The outlet reports that Sean Preston is now 16 while Jayden James recently turned 15. Celebrating their birthdays — which are two days apart — a few days late, the quote read, "There is nothing stronger than the love between a mother and son."
"My boys' birthdays were last week ... and unfortunately they are growing up and want to do their own things," Spears wrote in the caption. "I have to ask their permission to post them because they are extremely independent little men!!!"
She finished with, "There's a lot I can't share with you all because my kids are very private which I love but I will tell you they are both extremely talented and I'm so incredibly blessed to have these two little men in my life !!!"
Britney Spears respects her sons' privacy
In addition to keeping photos of their small birthday celebration off of social media, Britney Spears has also shared that her sons prefer to keep their lives private. People reports that the mother of two posted a photo of herself with her boys in early 2021. In the snap, Spears stands next to Sean and Jayden with her mask around her chin while her sons keep theirs around their faces. According to the outlet, Spears went on to explain that she doesn't publicly speak about her children often because they want to create their own lives.
"I know ... I know ... it's very hard for any mama especially a mama with boys seeing them grow up so fast !!!! Talk about enough to make you go to your knees ... GEEZ !!!!" she wrote in the Instagram caption. "I'm extremely lucky because my two babies are such gentleman [sic] and so kind that I must have done something right !!!!"
"I haven't posted pictures of them for some time cause they're at the age where they want to express their own identities and I totally get it," she added.
Even though their mother is a pop icon, Spears' children don't exactly want the public to know who they are. As the dedicated mother she is, she's respected their requests for privacy over the years.
Britney Spears' father was under investigation for domestic abuse against her son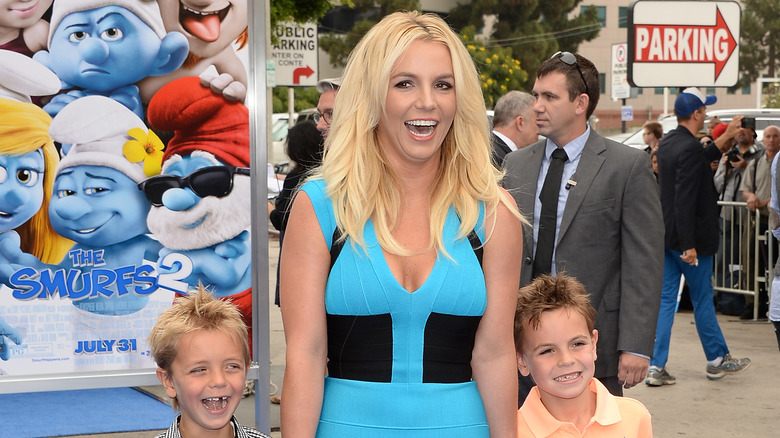 Jason Merritt/Term/Getty Images
Britney Spears has kept her relationship with her sons out of the public eye for many reasons, likely partially due to the legal proceedings surrounding her request for the removal of her conservatorship — and her strained relationship with her father. 
In 2019, Kevin Federline claimed that Spears' father Jamie was abusive with their son Sean and requested a domestic restraining order. Federline's attorney told People at the time, "There was a disagreement that occurred while Britney and the children were visiting with Jamie at his home that led to a physical altercation that was observed by Jayden. Britney did the right thing and removed the children and took them out of there, but the trauma to the kids is nonetheless."
The outlet reports that the incident impacted the former couple's custody agreement, with the kids spending 90% of their time with Federline and only 10% with their mother. While it's unclear if the arrangement has changed since then, Britney's devotion to her sons remains the same.