Here's What Kesha Looks Like In Real Life Vs. Instagram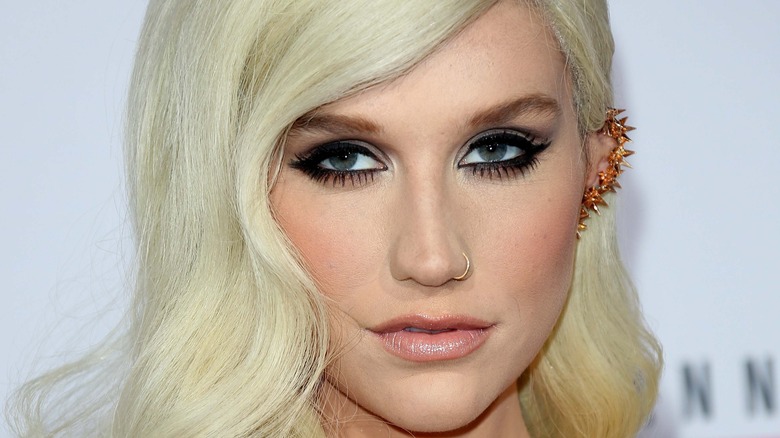 s_bukley/Shutterstock
While quarantine has slowed many celebrities down, it hasn't stopped singer-songwriter extraordinaire Kesha from preparing for the tour of her 2020 album, "High Road." In a 2021 interview with Billboard, Kesha revealed how grateful she was to be getting back on stage. "You don't realize how much you appreciate something until it's taken away from you and I realize my connective tissue to the world is being on stage," she said.
Kesha most recently made headlines for her legal battle against producer Dr. Luke, whom she accused of allegedly sexually assaulting her in 2005 (via Vulture). Dr. Luke responded with a defamation countersuit against Kesha, claiming her allegation was an attempt to get out of her record contract (via The New York Times). Though the original lawsuit began in 2014, the case has been going on for seven years, finally culminating in a New York appellate court ordering Kesha to pay Dr. Luke over $373,000 in royalties. 
Yet, even with all these outside stressors, Kesha has continued to prove to the world that what doesn't kill you only makes you stronger.
Kesha isn't afraid to show her fresh-faced look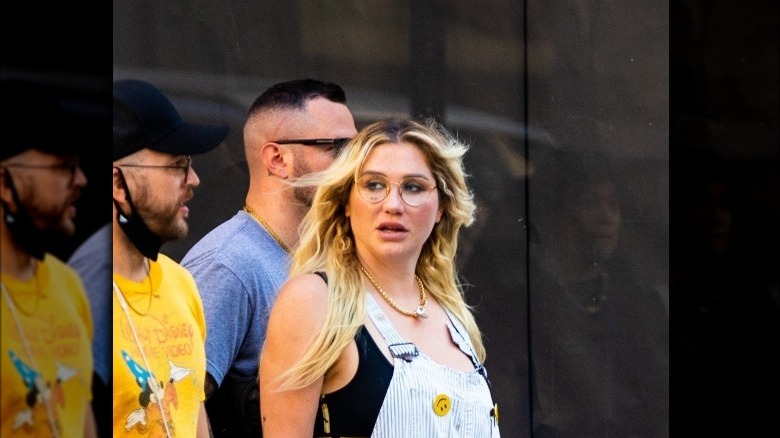 Backgrid
Kesha was recently photographed without makeup; with her hair down; and wearing a pair of overalls, a blank tank top, and glasses — a much different look than her usual glam aesthetic we've come to know via social media. However, Kesha isn't new to the no-makeup game. In 2019, the singer was celebrated after posting a selfie to her Instagram showing off her makeup-free face, complete with glowing skin and a smattering of freckles. 
And, as the star prepares for her upcoming tour, she wants to spread the self-love she's developed that makes her feel comfortable skipping the foundation. "I want to provide a safe place where people can come and have fun and be themselves and also escape," Kesha told Billboard. "We've all been inside with our thoughts and emotions in our heads, if anybody is like me, and trying to figure our lives out and make pivots we didn't know were coming. I'm so excited to provide the happiest place."
The "Tik Tok" singer has described her new tour as a "skanky Disneyland that's covered in glitter with way more bad words," and we couldn't think of anything more fitting for a Kesha renaissance. 
If you or someone you know has been the victim of sexual assault, you can call the National Sexual Assault Hotline at 1-800-656-HOPE (4673) or visit RAINN.org for additional resources.