The Strange Reason Rachael Ray Was Bullied As A Child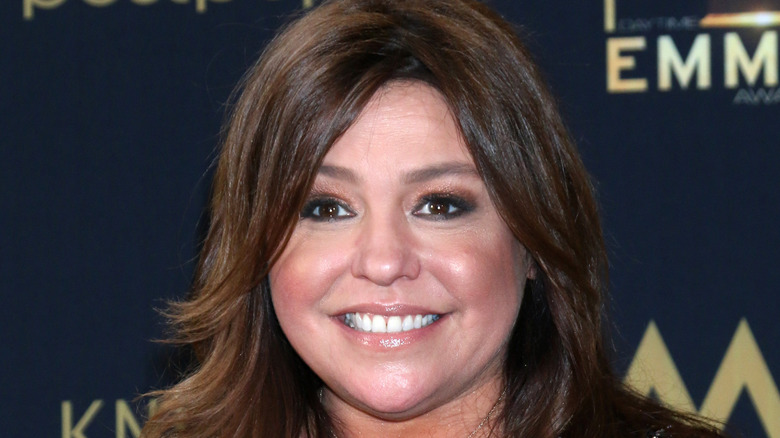 Kathy Hutchins/Shutterstock
Rachael Ray is known for her talent in the kitchen as she cooks up tasty dishes and Instagram 30-minute meals. But her service to others deserves some recognition as well since her organizations donated $4 million to charities during the pandemic, per Hindustan Times.
The host of the "Rachael Ray Show" also kept people smiling and eating healthy when the world shutdown due to COVID-19, thanks to her "#STAYHOME With Rachael" cooking show, per AP News. Seriously, is there anything that the author of the forthcoming book "This Must Be the Place" can't do? Her down-to-earth personality and affability make it hard to imagine anyone disliking the editor-in-chief, let alone making her question herself (via Food Network).
Unfortunately, just about everyone has a memory of being made fun of or having their self-confidence knocked at some point in life. For Ray, this occurred on the first day of school. Over food, of course. Here is the strange reason Rachael Ray was bullied as a child.
Other children mocked her favorite lunch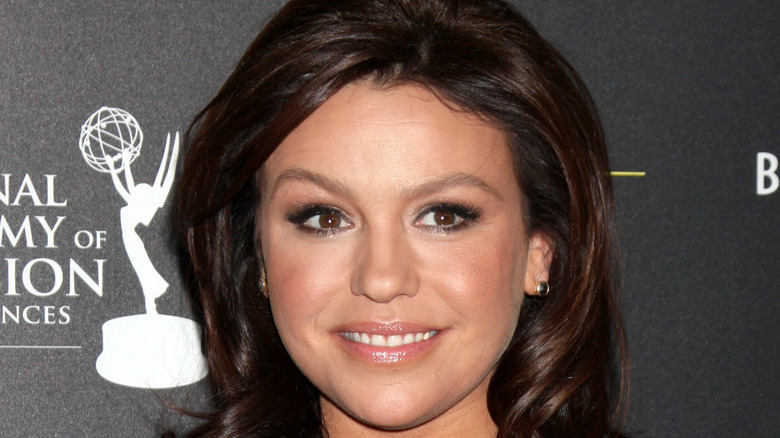 Kathy Hutchins/Shutterstock
When Rachael Ray sat down to eat with her classmates on the first day of school, it was her sandwich choice that knocked her down the popularity scale. According to NPR, she was bullied for taking her favorite sardine sandwich to eat at school. She told the interviewer, "So I came home that day being the stinky girl in the funny clothes with the funny shoes. And I said, I'm never, ever, ever, ever, ever, ever, ever, ever, ever, ever, ever going back to school, ever, ever, ever again."
Every parent knows the struggle that comes when packing a child's lunchbox. There are only so many ways to make peanut butter and jelly palatable, and creating cute bento boxes is not every parent's idea of a good time. The easiest choice is packing your child's favorite lunch item. So it's no surprise that whoever packed Ray's lunch that day, made sure she had her go-to sandwich.
Thankfully Ray's grandfather was able to take the bad experience and turn it into a life lesson for his granddaughter that she told the outlet remains with her to this day. "There's plenty in life that you have no control over that you will cry about," she told NPR, "Certainly your vanity should never be one of them, you know?"
Ray's fans are so thankful for the waitress-turned-TV-chef's easy-going personality and good vibes, that make her so darn relatable (via Insider).