How To Stop Robocallers From Spamming You For Good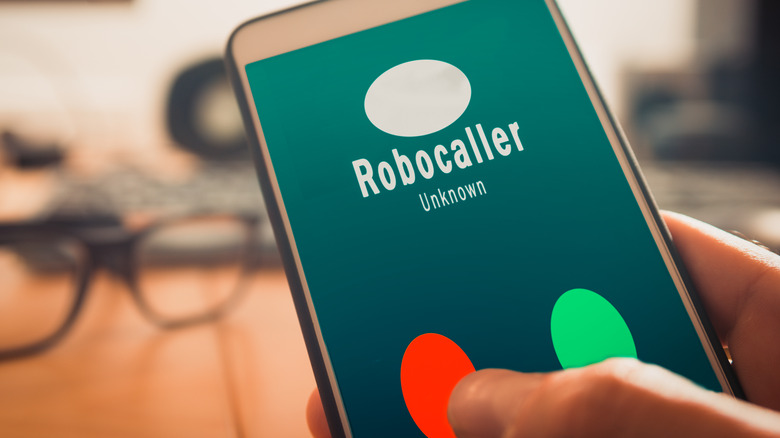 Ivan Marc/Shutterstock
Your phone rings, interrupting your day, and you answer it only to hear a robotic voice say, "we've been trying to reach you about your car's extended warranty" or some other nonsense or possible scam. You might never answer a call from a number you don't know, but if you have children at school or in activities, or for some other reason somebody who isn't in your contacts might call you, you probably feel compelled to pick up your phone when it rings. Even if you don't answer the phone when it rings, there's no denying that these annoying robocalls interrupt your life in an irritating way. Years ago, you might have joined the National Do Not Call Registry, but even that doesn't truly take care of what could be among the most annoying parts of owning a mobile phone. 
You might not know it, but if you receive unwanted calls, you can report them to the FTC if your number is registered with the National Do Not Call Registry. Even so, that probably won't stop these annoying calls. Most likely, you want to figure out how to stop spammy robocalls for good. If that sounds like you, read on to find out what you can do to make this modern annoyance a bad memory.
Here's how to stop robocalls on an Android and iPhone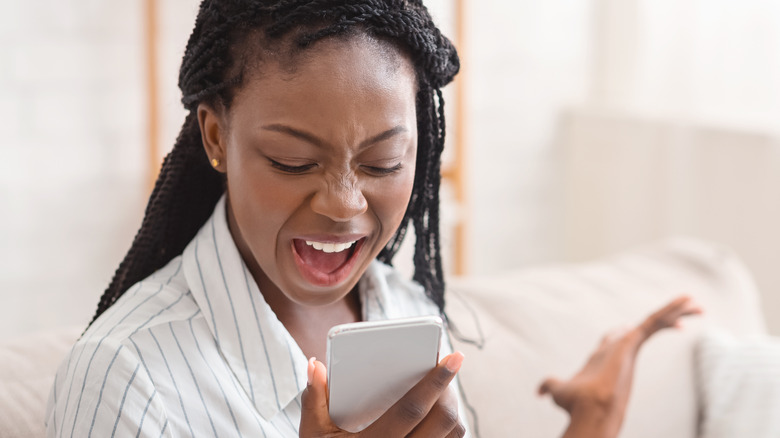 Prostock-studio/Shutterstock
The Verge reported that in 2019, people received over 50 billion unwanted calls. While the Federal Communications Commission and Federal Trade Commission work to stop the daily annoyance, the calls just seem to get worse, with robocallers finding ever more sophisticated ways to evade regulations. Although most carriers in the United States offer SHAKEN/STIR technology (per the Federal Communications Commission) to fight robocalls, they still get through. However, whether you own an iPhone or Android, there are a few things you can do to combat this problem.
First, you can try blocking each number from your phone (via The Verge). It will not stop the problem entirely, but it will ensure that the same number can't call you twice. Next, you could simply rely on or pay extra for your mobile phone carrier to protect you from unwanted calling. Verizon, AT&T, and T-Mobile each have free or paid service to help, but you've probably noticed that some calls still make it through despite your carrier's best efforts. Finally, if your carrier's efforts aren't stopping the problem, you can choose from several different third-party apps to stop these robocalls before they ever ring. Popular options include Nomorobo ($1.99/month) and RoboKiller ($4.99/month). Finally, if nothing works at all, and if it's available to you, you can use your phone's Do Not Disturb option only to allow calls from your contacts.