Of All Of Oprah's Looks, This Stands Above The Rest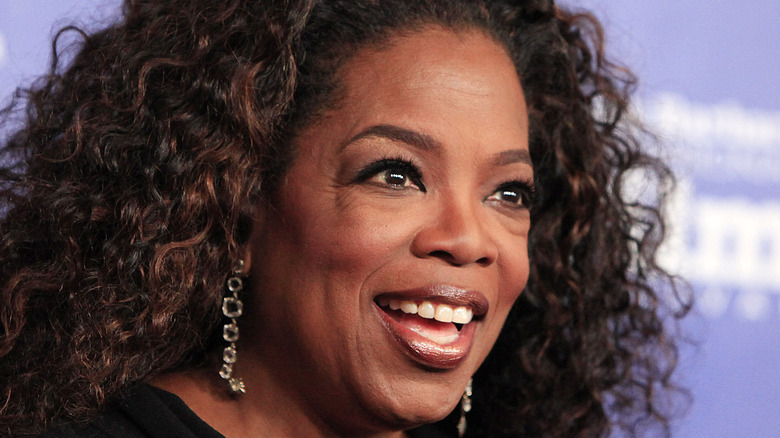 Joe Seer/Shutterstock
As the host of "The Oprah Winfrey Show," the famously wealthy Oprah Winfrey has entertained and inspired fans around the world for 25 years. As a media leader, philanthropist, producer, and actress, she continues to educate and enlighten people. Furthermore, with such a public profile, busy schedule, and impressive resume, she has been seen in an array of outfits over the years. But what is her best look of all of them?
Well, there was the merlot Rachel Roy gown at the Oscars in 2007. There was the pink sweater and skirt in the well-known Tom Cruise interview from 2005 (via oprah.com). There was the gray dress from the announcement of the end of her show, which is one of Oprah's favorites, as she "wanted [her] dress to be classic" (via oprah.com).
Something else seems to stand out, however, when thinking of all the pieces this icon has been seen in throughout her career.
Red is the perfect color for such a powerful icon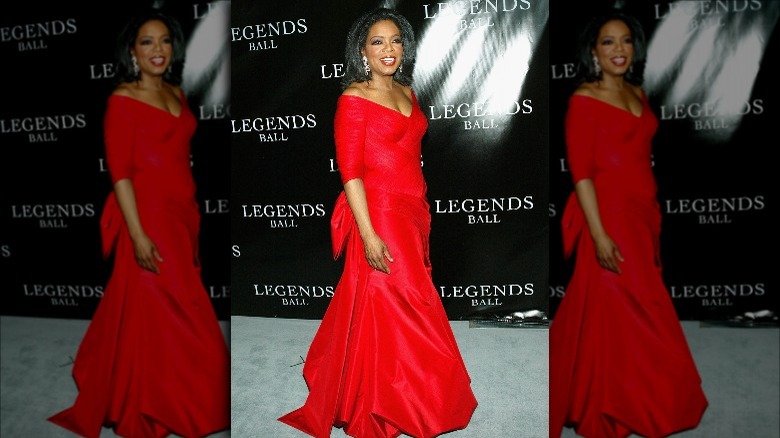 Frederick M. Brown/Getty Images
It is common to see Oprah Winfrey in Vera Wang, and in 2005, she wore a stand-out piece from this designer to the Legends Ball, a three-day event that honored 25 Black women and that was hosted by Winfrey. The dress had an off-the-shoulder silhouette and a voluminous skirt, and was paired with some sparkling statement earrings, and it came in a bright red color that looks amazing on this powerful woman!
In 2013, when Oprah was on the cover of "O, The Oprah Magazine," she wore a similar gown that was also by Vera Wang and inspired by the gown from 2005. She then lent the original dress to the Smithsonian, for an exhibit called "Watching Oprah: The Oprah Winfrey Show and American Culture," (via Fashionista).
While there have been many top fashion moments from Oprah, this style, this design, and this color (all of which were then famously recreated) are perfect for her.