What's Really Going On With Linda Evangelista's Plastic Surgery Controversy?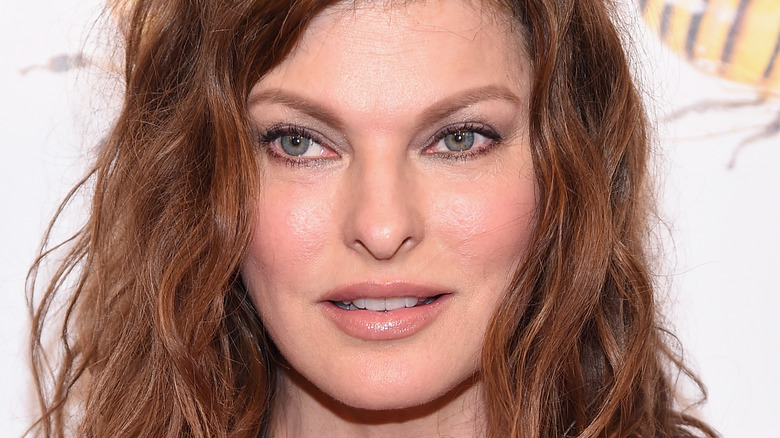 Michael Loccisano/Getty Images
Linda Evangelista is one of the original supermodels of the '90s, alongside Cindy Crawford, Christy Turlington and Naomi Campbell, who established the standard for models definitively. Evangelista's covers and campaigns have become almost as infamous as a quote of hers: "[She's] not getting out of bed for less than $10,000 a day" (via CR Fashion Book).
The supermodel is now 56 and has been in recluse for the past five years. Yesterday, she took to Instagram to explain why, with the caption "#TheTruth." Evangelista said that she was "brutally disfigured by Zeltiq's CoolSculpting procedure which did the opposite of what it promised" and that it was one of the main reasons "why I have not been working while my peers' careers have been thriving."
CoolSculpting is a cosmetic procedure that claims to freeze fat cells and eliminate them; it has increasingly become a popular option for many (including Sarah Michelle Gellar, who's the ambassador) to target fat loss without surgery (via The Dermatology Center). While it's claimed to be safe for most, there are side effects that can render it ineffective, which is Evangelista's experience.
Linda Evangelista said she was 'permanently deformed' by a cosmetic procedure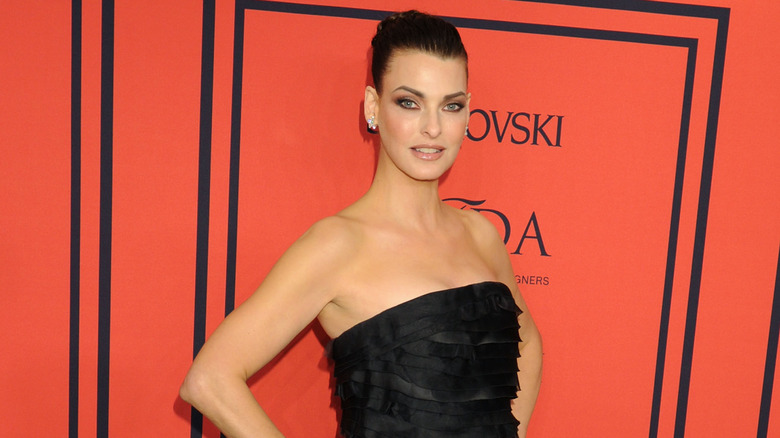 Jennifer Graylock/Getty Images
According to Healthline, the risks involved with CoolSculpting range from stinging pain, temporary swelling and bruising as well as paradoxical adipose hyperplasia, described as "a very rare but serious side effect of CoolSculpting." Evangelista developed this side effect, where the fat cells in the treatment area grow larger instead of smaller. 
She said, "PAH has not only destroyed my livelihood, it has sent me into a cycle of deep depression, profound sadness, and the lowest depths of self-loathing. In the process, I have become a recluse" (via Instagram). "[It] left me permanently deformed even after undergoing two painful, unsuccessful, corrective surgeries. I have been left, as the media has described, 'unrecognizable'." The supermodel icon also announced her decision to take Zeltiq to court, "Today I took a big step towards righting a wrong that I have suffered and have kept to myself for over five years ... With this lawsuit, I am moving forward to rid myself of my shame and going public with my story. I'm so tired of living this way."
While Evangelista will forever remain an icon, her post is a painful reminder that cosmetic procedures aren't always as glorious as they're marketed to be.
If you or someone you know is struggling with mental health, please contact the Crisis Text Line by texting HOME to 741741, call the National Alliance on Mental Illness helpline at 1-800-950-NAMI (6264), or visit the National Institute of Mental Health website.