What Is Jim Acosta's Real Name?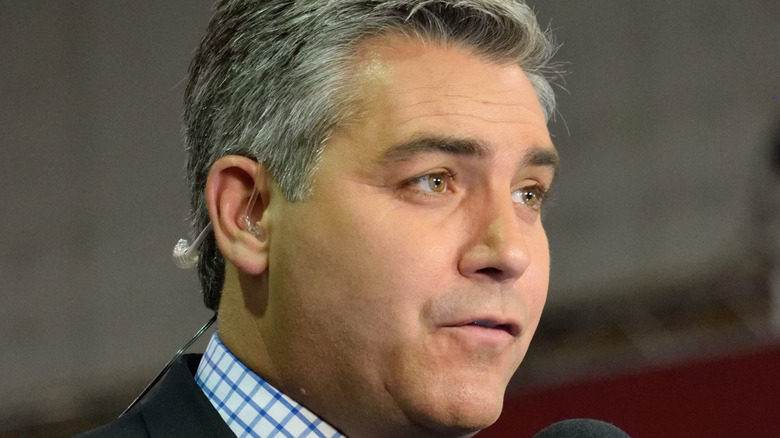 Evan El-Amin/Shutterstock
Journalist Jim Acosta is used to being in the spotlight. His long career as a reporter has seen him represent major news networks like CNN and CBS. Currently, he works as an anchor and chief domestic correspondent for CNN (via CNN).
He may be gracing our screens on the weekend, but this is a new gig for the veteran anchor. Previously, Acosta was the network's White House press correspondent during the Trump administration, and his time in that post became entangled in controversy. After clashing with former President Donald Trump during press conferences on more than one occasion, the White House revoked his press pass and soiled the relationship between the press and the former leader even more than it already was. 
After swift legal actions were taken by CNN on behalf of Acosta, the reporter was given his White House press pass back. "We didn't have a choice but to stand up for ourselves," said Acosta shortly after the event (via Variety). "I do think that we were thrust into a position we didn't want to be in, but I think it was the right decision."
Acosta has a candid reporting style and is a believer in real news, and he's not afraid to get candid when it comes to his real first name — which isn't actually Jim.
Acosta started going by Jim in college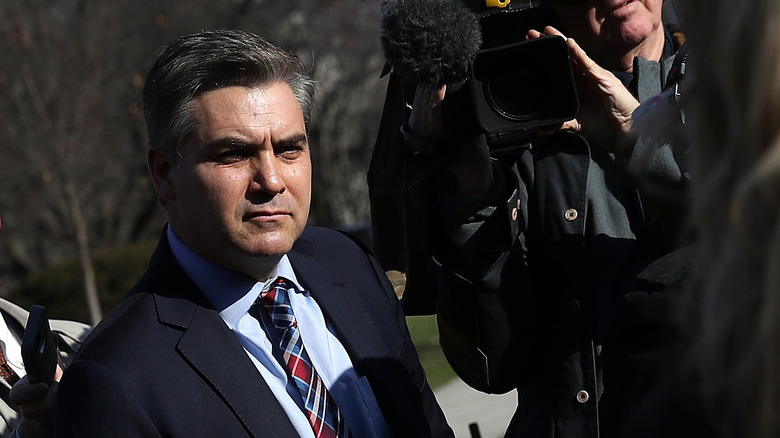 Win Mcnamee/Getty Images
In 2019, Jim Acosta took to Twitter to discuss his real first name. "Hola," he wrote. "I'm proud of my Cuban heritage and the name Abilio!" He explained that his father and grandfather were both named Abilio, too, and that his middle name is James. "Which is where I get Jim," he wrote. "Friends called me Jimmy growing up. It just stuck until I started going by Jim in college. Though my college buddies liked Abilio!" 
The CNN anchor's choice to go by Jim and not Abilio appears to be a personal preference, but he has never tried to hide his Cuban heritage. In fact, he published a personal essay detailing his delight in discovering unknown Cuban family members and seeing where his dad grew up (per CNN). Although "The Enemy of the People" author may go by Jim in public, it appears he still very much answers to Abilio in his personal life.