Here's How Rihanna Really Feels About Being A Billionaire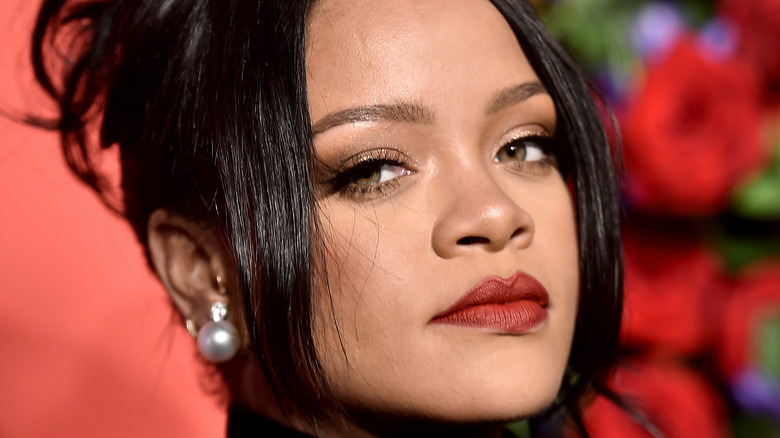 Steven Ferdman/Getty Images
In August 2021, the artist known as Rihanna proved she truly can do anything when Forbes revealed the singer-turned-entrepreneur was officially a billionaire. Funnily enough, it had little to do with her impressive music career. Rather, it was Rihanna's business prowess that earned her the title. 
She's now reportedly worth approximately $1.7 billion. Around $1.4 billion of that comes from Fenty Beauty, with Rihanna owning a 50% stake in the company, followed by lingerie offshoot Savage x Fenty, which is worth approximately $270 million (via Forbes). 
That means the pop star is second only to Oprah Winfrey as the richest female entertainer in the world. Back in 2017 when Rihanna launched Fenty Beauty, which is named after her own surname, her aim was to create a makeup brand that made "women everywhere [feel] included." As a result, its foundation comes in 50 shades, and models are impressively diverse — both in race and body size. Savage x Fenty is similarly inclusive. However, although billionaire status is hard to come by, Rihanna isn't terribly comfortable with the label. 
Rihanna takes pride in inspiring other women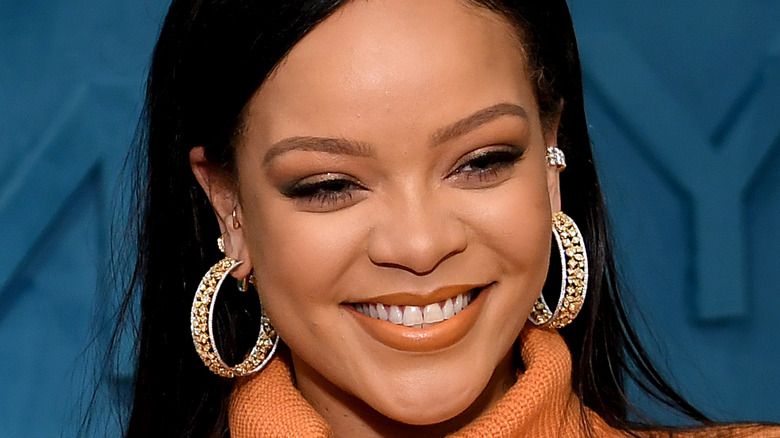 Dimitrios Kambouris/Getty Images
Although Rihanna is immensely proud of her success, the singer admitted during a recent interview with Extra that she finds it difficult to get her head around it. The beauty mogul explained, "It's scary. I do think about it all the time. I make it a point to think about it, because I... get scared when, you know, the pedestal comes into play and we'll put you up there and they keep wanting to put you up there... I'm like, 'No, I want to be on the ground.'" Rihanna doesn't want to be considered an icon because she worries about staying connected to herself. The pop star is proud to be a role model for young women, however, insisting the love goes both ways and makes it all worth it. 
As Rihanna acknowledged, she wouldn't be in this position without her millions of fans and supporters all over the world, gushing, "I want to be able to share my inspiration, I want to be able to be an inspiration." While speaking to Access at a Savage x Fenty show, Rihanna admitted, "It was real weird getting congratulations texts from people for money" after her billionaire status was revealed (via Youtube). The Fenty founder hasn't ever been praised simply for being rich before, so she found it quite strange. Again, though, Rihanna realized it was more about inspiring other young women to believe they could follow in her footsteps than any kind of weird capitalist obsession.