The Freezing Facial That Sienna Miller Swears By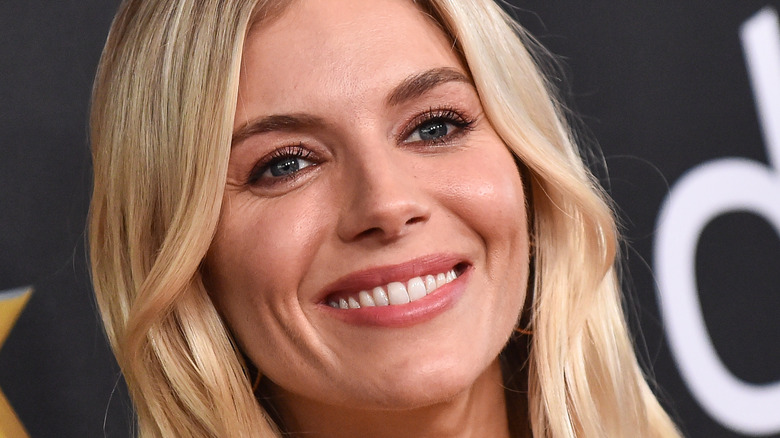 DFree/Shutterstock
Celebrities often take unconventional routes to look like their best selves on paparazzi studded runways. Facialists, masseuses and entire beauty teams craft these trendy processes; and a lot of the time, they trickle down to our own beauty routines. The infamous picture of Kim Kardashian with (her own) blood on her face popularized the vampire facial while Gwyneth Paltrow's oil-pulling and swishing may have contributed to the sudden spike in coconut oil sales in 2014 (via Washington Post).
British-American actress Sienna Miller has her eccentric own secrets. Evidenced by the flawless skin she wore with a dusty rose Gucci gown at the Met Gala this year (via Us Weekly), Miller's beauty routine is worth taking notes from. The actress swears by a freezing facial that is made for people who aren't fazed by winters and things like sensory overload. Read on to know more about it and whether it's going to be a (cold) trend.
Sienna Miller calls the mask an 'intense experience'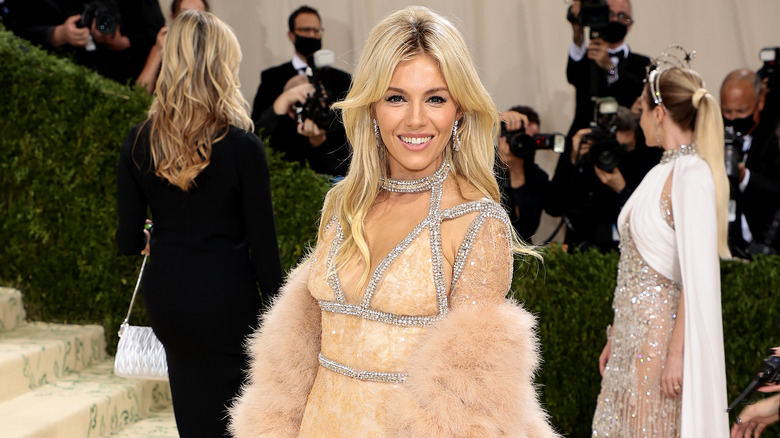 Dimitrios Kambouris/Getty Images
Emulating Sienna Miller's beauty routine can be an expensive task. The actress revealed to her makeup artist Wendy Rowe that she uses a plumping serum by Dr. Nigma Talib ($185), a glycolic peel from Natura Bisse ($285) and an anti-aging serum from Dr Macrene ($195). However, Rowe did once post a picture of Miller on Instagram wearing a $20 face mask from Sarah Chapman, per Grazia UK, which makes us feel like her skin is attainable.
However, she also mentioned a freezing face mask to Telegraph UK as an essential for her face. She said, "I like an intense facial massage; I think it's so important. I see the facialist Una Brennan, who operates out of her living-room in Notting Hill in London — I call it 'Una's Chambers.' It's a pretty intense experience: she uses freezing ice masks that make you feel as if your brain is going to fall out of the top of your head. You look wonderful afterwards, though. Una got me on to SkinCeuticals CE Ferulic serum [$166] and now I use it every day."
The facial sounds invigorating, to say the least. Reminiscent of cryotherapy (exposing yourself to extreme cold), which is known for its many benefits for skin and joints, per Healthline, Miller's facial might be the answer for anyone trying to energize their skin. While Miller didn't reveal the exact cost of the freezing masks, one blogger noted that Una Brennan's facials start at $150.