What Lindsey Graham Did Before He Was Famous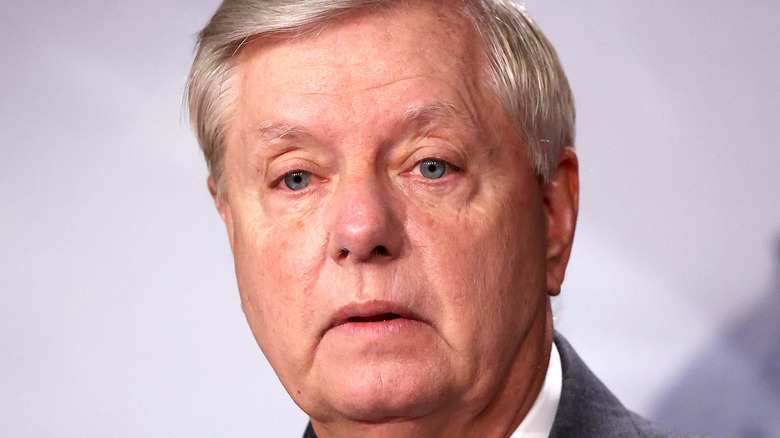 Kevin Dietsch/Getty Images
Although it feels like Lindsey Graham has always been a household name for people who follow politics and even some who don't, there was actually a time when Graham wasn't a politician and led a completely different kind of life. Yes, he's been in Congress, first as a member of the House of Representatives and then as a member of the Senate, but before Graham got there, he served his country in a different way.
Graham grew up in a modest family as the son of pool hall owners in South Carolina, but aspired for more and graduated from the University of South Carolina in 1977. During that time, tragedy struck and both of his parents died within 15 months of one another. He went on to raise his younger sister, while still studying and forging a career. Graham later graduated from the University of South Carolina law school in 1981 (via Britannica). Soon after earning his law degree, Graham entered the service and had quite a career before ever deciding to run for office.
Lindsey Graham moved up the military ranks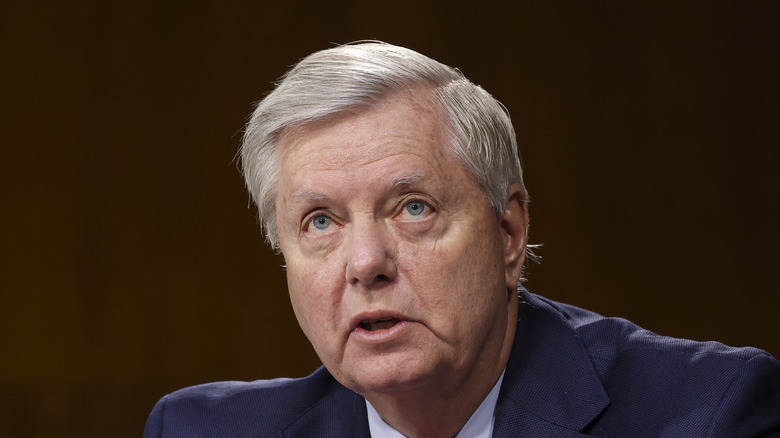 Bloomberg/Getty Images
From 1982 to 1988, Lindsey Graham served as both a prosecutor and a defense attorney with the United States Air Force and was even stationed at Rhein-Main Air Force Base in Germany for four years. After his time in Germany, Graham moved back to his native South Carolina where he became an assistant attorney for Oconee County. From 1990 to 1994, Graham served as city attorney for his hometown of Central, South Carolina, before deciding to try his hand at politics. In 1992, he became a member of the South Carolina House of Representatives and two years later took it national when he was elected to the U.S. House of Representatives (via CNN).
However, Graham never forgot his military roots and in 1994, he was considered a "key federal employee" of the U.S. Air Force Reserve, moving up the ranks to colonel within the next two years though he only performed "light" duties. In fact, Graham wondered why he stuck with the military as long as he did, telling The Washington Post, "At one time I almost thought about getting out because I felt like, okay, what am I doing here?"
Graham finally retired from the military in 2015, right around the time he launched his failed presidential campaign.