How Blake Shelton Really Found Out He Was Joining The Grand Ole Opry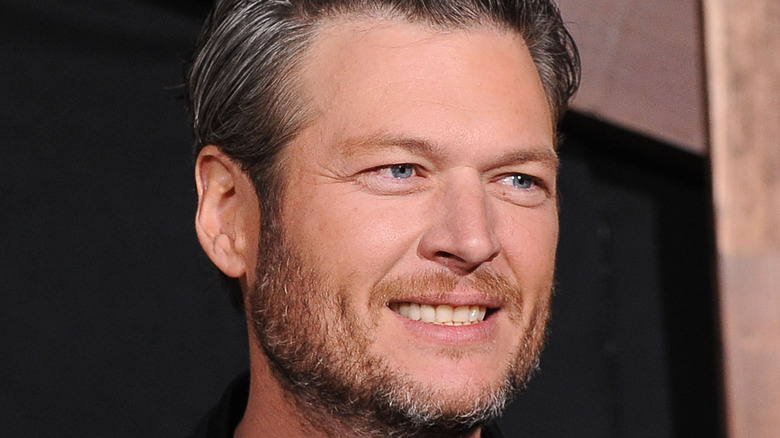 DFree/Shutterstock
Being offered to join the Grand Ole Opry is the ultimate goal for wannabe country stars. Established in 1925, the weekly stage concert originated as part of a radio show held at the National Life and Accident Insurance Company (via Opry). Over the course of its history, the concert has had six homes before settling at the Ryman Auditorium for around three decades.
It was there that Johnny Cash met his future wife June Carter (via The Boot). Dolly Parton and Loretta Lynn also kickstarted their careers there (via Opry), and dozens of other country artists made their names –- and music –- known before the show finally settled at the Grand Ole Opry House. Many stars have gone on to become members in their own right, including Parton and Lynn, as well as Brad Paisley, Garth Brooks, Carrie Underwood, and Blake Shelton (via Absolute Radio Country).
While the usual process of announcing a future inductee is done live on air (via Opry), the news was broken to Shelton with a bit of a modern twist.
Trace Adkins broke the news to Blake Shelton that he was getting inducted into the Opry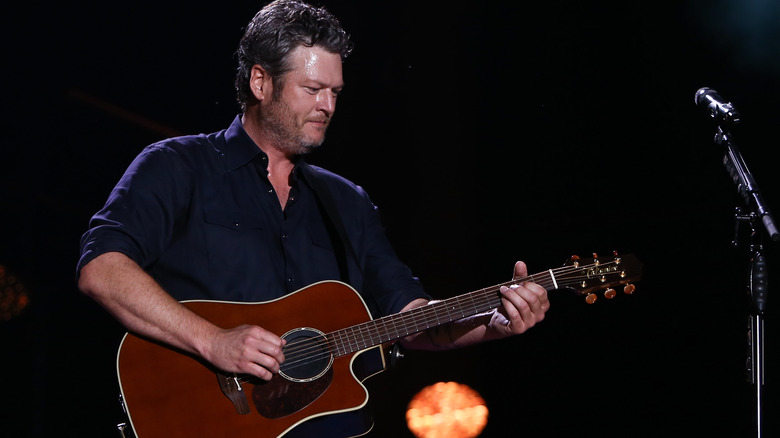 Debby Wong/Shutterstock
Blake Shelton initially made his Grand Ole Opry debut in 2001 (via Taste of Country), which he can only just recall. His debut single, "Austin," had only been on the charts for a few weeks, and all Shelton could think about was not screwing up his potential big break, as he told CMT. "There's no telling what else I did –- probably threw up," the star concluded.
Thankfully that performance went well, and he quickly became one of country's biggest stars. So it was no surprise that he got the coveted induction invitation in 2010 (via Today) simultaneously on Twitter and live at the venue itself, being told of the tweet after finishing a number on stage at the Opry. Following a performance for the "Country Comes Home" show, fellow country star (and member) Trace Adkins broke the news to Shelton. "Man, that takes a long time!" the musician told the audience (via YouTube). "I know a lot of guys who want this as bad as I do... but forget about them," he added.
After his induction in October 2010 (via YouTube), Blake reiterated how proud and amazed he was to finally be a member of the Grand Ole Opry. "I get the same feeling when I come to the Opry as when I see one of my heroes," he said (via Opry). "I am in awe. To me, the Grand Ole Opry is an artist and I'm really proud to be one of its songs."