The Real Reason Jojo Siwa And Her Girlfriend Kylie Prew Celebrate 4 Anniversaries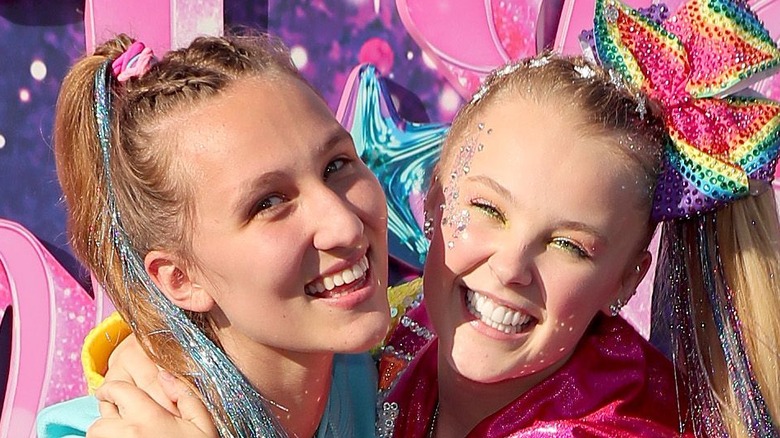 Leon Bennett/Getty Images
"Dance Mom" alum Jojo Siwa is on the 30th season of "Dancing With the Stars." The contestant made history by being the first woman to choose a female dance partner on the show. In January 2021, Siwa took to her social media and came out as a member of the LGBTQ community (via People). She also opened up to People about dating her girlfriend, Kylie Prew. 
"I still don't know what I am. It's like, I want to figure it out. And I have this joke. Her name is Kylie. And so I say that I'm Ky-sexual," she said. "But like, I don't know, bisexual, pansexual, queer, lesbian, gay, straight. I always just say gay because it just kind of covers it or queer because I think the keyword is cool." At a later time, Siwa noted that she was pansexual.
In a recent appearance on "The Tonight Show," Siwa revealed something surprising to host Jimmy Fallon. The teen sensation noted that, each month, she celebrates four special dates with her girlfriend. Read on to find out why each date is so meaningful for the young couple.
Here's why each anniversary is special for Jojo Siwa and Kylie Prew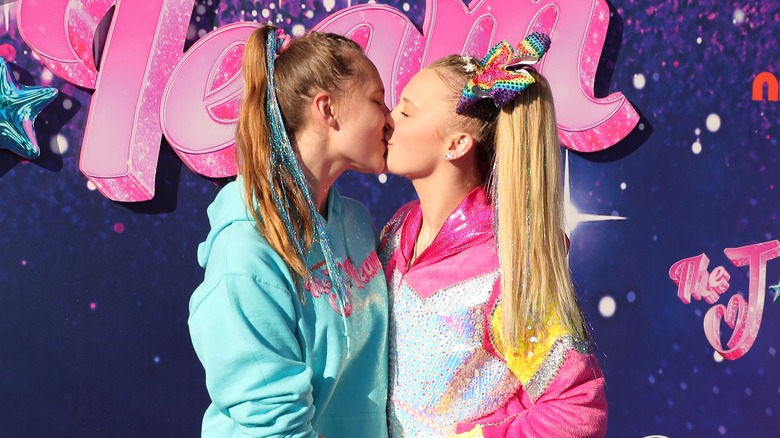 Leon Bennett/Getty Images
Recently, Jojo Siwa explained her and Kylie Prew's four monthly anniversaries on "The Tonight Show" with Jimmy Fallon (via YouTube). The couple marks each date every month, and September 2021 was their eighth month of celebrating the special anniversaries. 
"Ky asked me to be the girlfriend on the 8th, Jan. 8th," Siwa said. "But then I was like, 'You know what?' I also need to ask you to be my girlfriend. So we did that." The other two dates mark when they declared that they liked each other and the first time that they shared a kiss. "So we celebrate all four: 8th, 14th, 28th, and 29th," Siwa said.
Fallon wondered if the whole thing was exhausting since recognizing four special days every month is a lot, but Siwa has a plan to handle all that, noting that she figured they would stop marking each date when they hit one year of dating. So, for now, it sounds like Prew and Siwa plan to continue celebrating their love four times a month until January 2022.