Scott Peterson's New And Updated Prison Sentence Fully Explained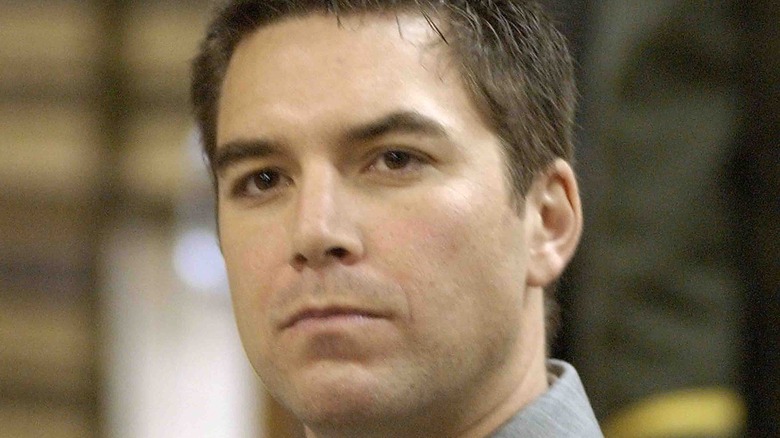 Pool/Getty Images
In December 2002, Laci Peterson, a woman who was eight months pregnant at the time, went missing from her home in Modesto, California. Eventually, the events that transpired after her disappearance made this case one of the most famous true crime stories of the 21st century. Laci was reported missing by her husband, Scott Peterson, who reportedly returned home from a fishing trip to find his wife gone, according to Fox News. Police discovered the bodies of Laci and her unborn child in San Francisco Bay in 2003. Just days after discovering the bodies in San Francisco Bay, Scott was caught carrying a large amount of cash and his brother's passport.
Eventually, aside from being caught with the cash and passport, police found at least one more of Scott's dirty little secrets that eventually became his undoing. It was discovered that Scott had been involved in a months-long affair with Amber Frey, who claims that she was unaware that he was married at the time. Frey actually began working with police to tape several phone calls with Scott. According to People, Frey's testimony about these phone calls and their affair was crucial to Scott's conviction. In 2005, Scott was convicted of two counts of first-degree murder and was sentenced to the death penalty.
What is the current status of Scott Peterson's prison sentence?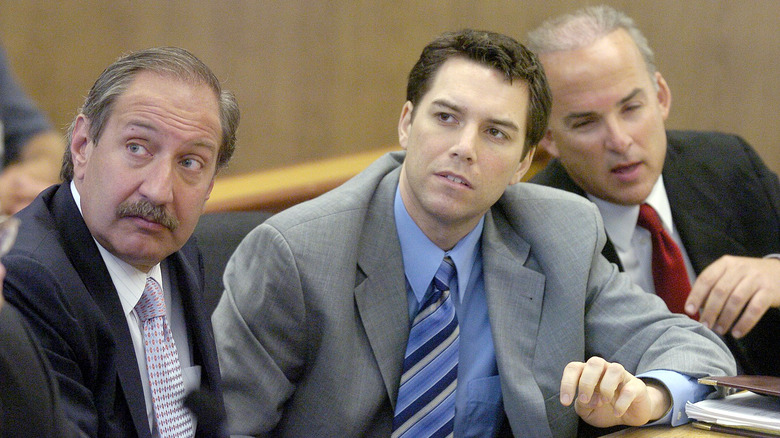 Pool/Getty Images
Last year, the California Supreme Court overturned Scott Peterson's death sentence after it became clear that trial proceedings from his initial sentencing were problematic. According to ABC 7, Scott's death sentence was overturned because it was discovered that jurors were improperly dismissed after revealing that they personally disagreed with the death penalty. Scott's defense team are also seeking a new trial after it was revealed that one of the jurors from the trial, who actually co-authored a book on the case, had not disclosed that she had taken out a restraining order against a boyfriend's ex-girlfriend who had threatened to harm her unborn child.
On Wednesday, a California judge ruled that Scott would need to be re-sentenced after his death sentence was overturned. In November, per KRON4, Scott is set to be re-sentenced to life in prison without the possibility of parole. Since his original sentence was overturned, Scott has been housed on death row in San Quentin Prison in California. According to People, his trial date is set for October 10.