Why Justin Bieber Has Starting Setting More Boundaries For Himself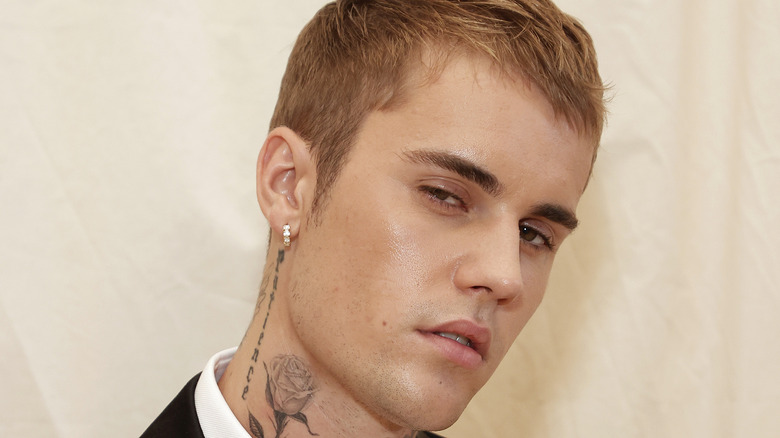 Arturo Holmes/mg21/Getty Images
Throughout his career, Justin Bieber went from every girl's teenage heartthrob to the "most judged and hated person in the world" (via his Instagram account). The "Sorry" singer explains how his quick ascension to fame contributed to his downfall in a lengthy post.
Bieber stepped onto the scene in 2009 after being found by Scott ("Scooter") Braun while covering songs on YouTube (via Britannica). The internet sensation quickly turned mainstream with the release of his hit single "One Time." His debut single peaked at No. 12 on the Billboard Charts (per Billboard). Six months later, he released his debut album, "My World." According to Biography, the album sold over 137,00 copies within its first week. The teenager's overnight success capitulated him into the limelight. But Bieber believes his fame distorted his view of the real world: "I went from a 13-year-old boy from a small town to being praised left and right by the world, with millions saying how much they loved me and how great I was," he wrote. As the superstar grew older, his fame misled him into the realities of adulthood. By 19, Bieber admits to doing "pretty heavy drugs."
"I made every bad decision you could have thought of," he recalls. "And went from one of the most loved and adored people in the world to the most ridiculed, judged, and hated person in the world."
As he reflects on his career and life, Bieber has set boundaries to protect his mental health.
The reason Justin Bieber no longer carries a phone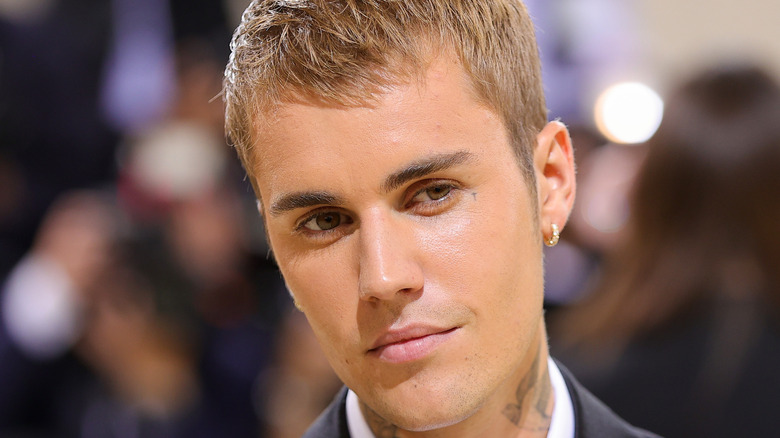 Theo Wargo/Getty Images
In Billboard's cover story, Justin Bieber explains the boundaries he set for his career while approaching the release of his sixth studio album, "Justice."
"I definitely learned how to have boundaries," he tells the publication. "And I just don't feel like I owe anybody anything. That has helped me to be able to just say no and just be firm in it and know that my heart [wants] to help people, but I can't do everything. I want to sometimes, but it's just not sustainable."
During the interview, the "Yummy" singer mentions how he doesn't carry a cellphone, relying on his iPad to communicate, limiting people's access to him. The singer notes his work schedule, explaining that he gets off at 6 p.m. to be "husband Justin" to his wife, Hailey Bieber.
The Grammy-winning artist reflects on the end of his Purpose tour, in which he canceled 14 shows. His team considered the abrupt cancellation as a "clear mental health crisis." Things began to change for the 27-year-old after seeking therapy and strengthening his relationship with God. "I just changed my priorities so that I didn't [become] another statistic of young musicians that ended up, like, not making it," he said. "There was a time where I really did have my identity wrapped up in my career, but I really do have an overflow of feeling like my purpose is to use my music to inspire."