Kat Von D Shares Her Journey To Becoming A Tattoo Artist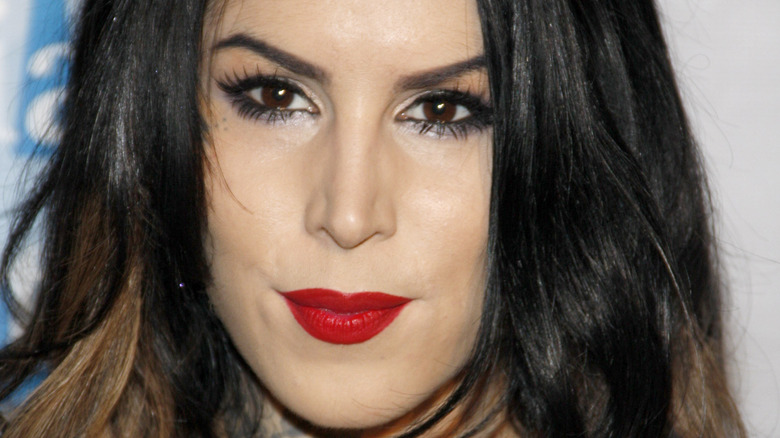 Tinseltown/Shutterstock
Kat Von D is a world-renowned tattoo artist and makeup mogul, who recently sold her namesake beauty brand. The skilled tattoo artist became a household name in 2005 when she starred in the hit series "Miami Ink." According to HuffPost, the show gave the audience a inside look into the world of tattoos. Although now Kat Von D's career is flourishing, she came from humble beginnings.
"One of my first memories as a kid was running around barefoot on the packed dirt we had for floors," she told PopSugar. "And one of my favorite photos from our family album is one of me taking a bath in a plastic bucket! Let's put it this way, in this town; you were more likely to see a horse than you would a car."
The cultural icon was born in Mexico; her father worked as a missionary doctor. Although Von D's childhood was not riddled with lavish living, it has some of her happiest moments. "At the end of the day, where I come from doesn't define me," she said. "But like any life experience, it's helped shape this beautifully charmed life of mine that I could never take for granted."
When Kat Von D was six years old, her parents decided to move to America.
Kat Von D's life transformed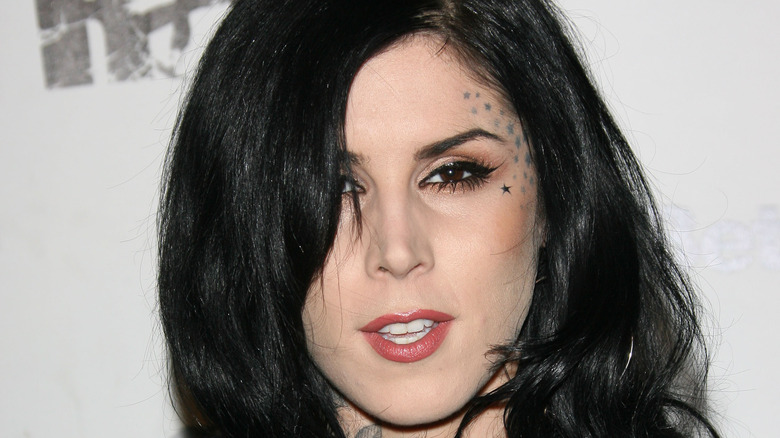 s_bukley/Shutterstock
As she entered her teenage years, Kat Von D became influenced by punk-rock music and self-expression. "I was inspired by music, music, music!" she told Dazed Digital. "I remember once I discovered punk rock music, it wasn't necessarily a style that I was emulating, but I subscribed more to the feeling of being free. The honesty that comes from 'not giving a f***'. That's what really shaped my style."
While journeying down the realm of self-exploration, the preteen came across tattooing. At the age of 14, Von D made a DIY tattoo gun composed of a guitar string and cassette player motor (via Insider). She gave her first tattoo, a small Misfits skull, to a friend.
Two years later, the reality television star dropped out of high school and began tattooing full time — a career choice her parents were a little wary of. "I think when I started getting tattoos, it was really scary for them, and you know, I had a Mohawk, and I was 14 when I stopped going to school," Von D shared with PR.com.
Although her decision raised eyebrows, it gave her the opportunity to join "Miami Ink," a decision that capitulated her and her career into superstardom. She only stayed on the show for two seasons, but the beauty mogul was given her own show, "LA Ink," later that same year. And the rest is history.