NCIS Cast Members With Real-Life Experience In The Criminal Field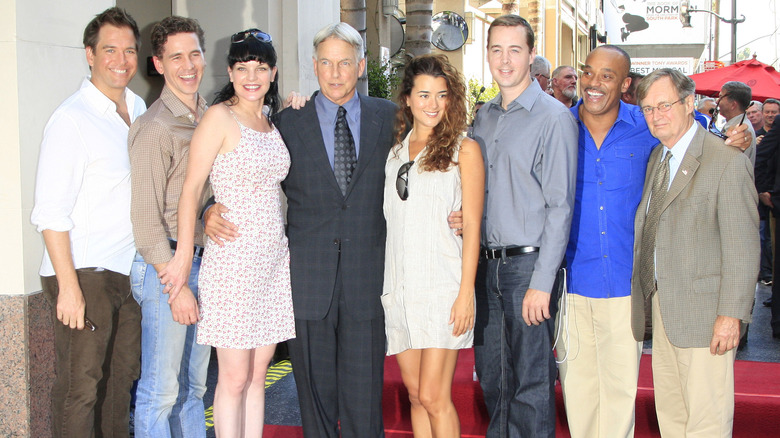 Joe Seer/Shutterstock
If you have ever watched an old episode of "NCIS" and thought to yourself, "This is convincingly realistic," there is a reason for that. According to Screen Rant, a few of the show's actors and actresses had connections to the roles they played outside of the series. Some of these connections come in the form of actual training in criminal justice fields, while others had relatives that shared similar experiences in the real world as the characters they played had on television.
While a few of the cast members had these real-world ties to their characters, some viewers were not so convinced. A user on Quora claimed that the show is a bit unrealistic for what actually goes on behind the scenes for members of the Naval Criminal Investigative Service. However, that is to be expected with TV shows that are looking to entertain rather than educate.
While several of the original cast members are no longer on the show, their real-life knowledge of the field they were acting in paid off. "NCIS" was voted America's Favorite TV Show in 2011 (via PR Newswire), and nearly 14.8 million viewers tuned in to bid one of their favorite characters farewell (via Showbiz Cheat Sheet).
Pauley Perrette had a degree in criminology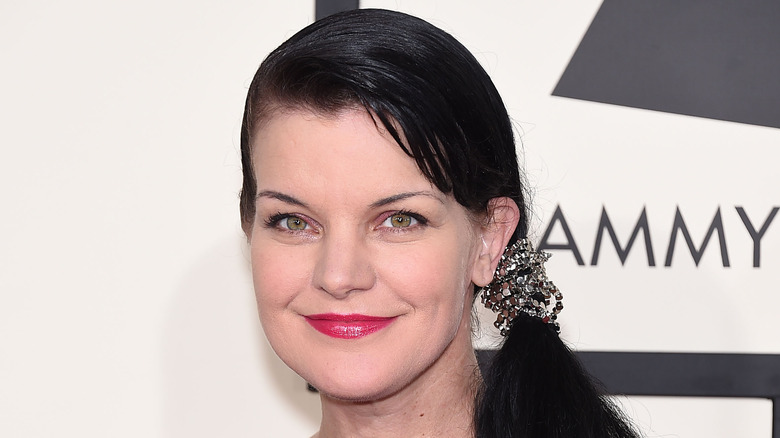 DFree/Shutterstock
Pauley Perrette, who portrayed the well-loved character Abby Sciuto on the show for 15 seasons, had a background similar to Abby's in real life (via Screen Rant). While the actress won fans over with her bubbly portrayal of a forensic scientist, she was drawing from personal experience. Perrette had degrees in both psychology and criminal science. So, if you were convinced Perrette knew what she was talking about when she was in the lab coat as Abby, you were right. Her real-life experience outside of the show allowed her to give back to fans, too!
According to Valdosta State University, the alumnus created her own scholarship for women who want to get involved in criminal science as she did. "... [Abby] has inspired young women around the world," said Perrette. "... For 16 years, Abby has raised these young girls, and now they have fully completed their degrees in forensic science and in (science, technology, engineering, and math) categories, and they're working in the field because of the inspiration of a fictional television character. That is just outstanding."
She continued, "... That makes Abby immortal because if young people via this scholarship actually go and become more little Abbys out there, then she literally does live forever and so does her influence, and in a real-life way."
Mark Harmon had a military background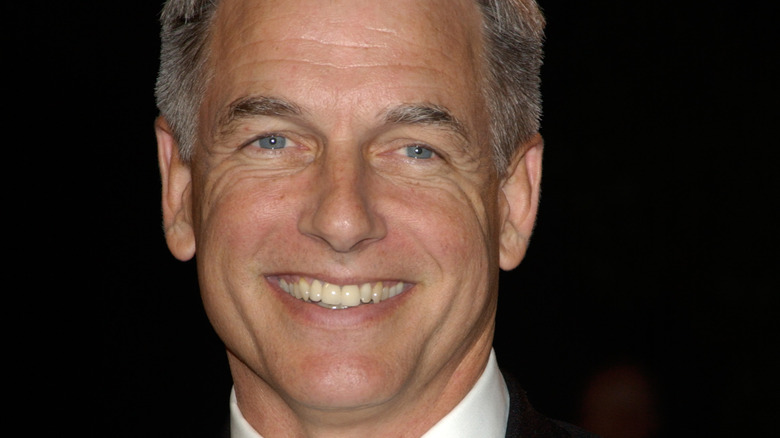 Featureflash Photo Agency/Shutterstock
Pauley Perrette had a background similar to her character, but she wasn't the only one. While he may have had more experience playing football than serving in the military, Mark Harmon, aka Agent Gibbs, was raised by someone with a background similar to the character he portrays on the show. According to Outsider, Gibbs' father on the show was a WWII US Army Air Force pilot. As it turns out, Harmon's father was also a military veteran. Being raised by a vet helped mold him into who he was, stating, "He raised me hard. And when I say hard, I mean hard. I was taught to fight for everything and that the only way to go about getting something was with everything you had."
While Cote de Pablo did not have any experience similar to her character before joining the cast, she gained some during the process (via Screen Rant). She worked with a linguist to help her learn the languages required of her character.
The real-life connections do not end there. According to USO, the show had actual NCIS agents on set as consultants, adding to its legitimacy.