Jessica Chastain Says This Is The Best Role She's Ever Played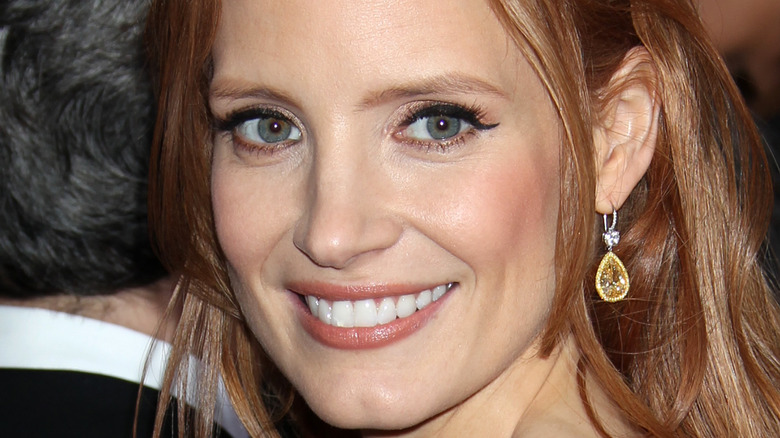 Kathy Hutchins/Shutterstock
Jessica Chastain has portrayed many memorable characters throughout her decades-long career. Her role as Celia Foote in "The Help" drew enormous praise, which was amplified even further after she starred in "Zero Dark Thirty" a few years later (via IMDb). The Juilliard-trained actress received Oscar nominations for both parts and has since become one of the biggest stars in Hollywood due to her incredible acting abilities (via IMDb).
2021 is poised to be another significant year for Chastain. She's slated to star in the HBO series "Scenes from a Marriage" opposite Oscar Issac, and their steamy red carpet appearance at the Venice Film Festival earlier this month sparked a ton of interest in the show. Chastain will also star in "The Forgiven" alongside actor Ralph Fiennes, and she has taken on the role of an American icon in another big movie set for release later this year.
Chastain actually considers this iconic individual the best role she's ever played, which makes the hype around the movie even more enthusiastic! Read on to find out exactly what we're talking about.
Jessica Chastain says Tammy Faye Messner is the best role she's ever played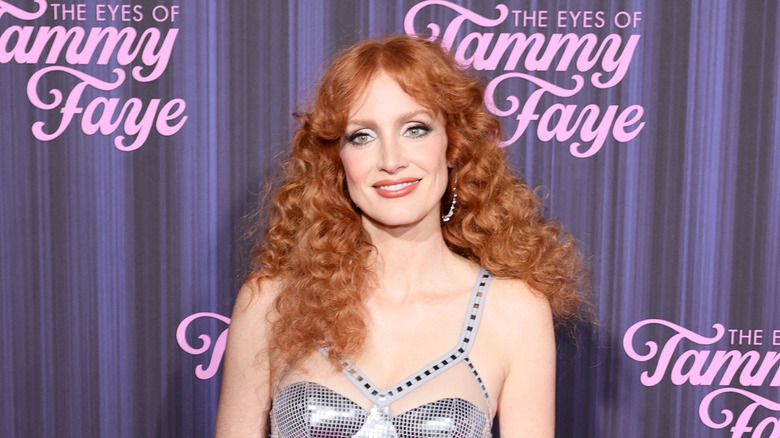 Theo Wargo/Getty Images
In addition to Jessica Chastain's roles in "Scenes from a Marriage" and "The Forgiven," both of which will premiere this year, she's also starring in the highly-anticipated film "The Eyes of Tammy Faye" about the famous televangelist Tammy Faye Messner (formerly Bakker). Speaking with People about Messner, as well as the role itself, Chastain shed light on how important this opportunity was to her and why she considers it the best role she's ever played. "When I watched the documentary, I got to know her as someone who believed that everyone is deserving of love without judgment," she said. 
If you've never heard of Messner before, she was a famed televangelist who was renowned for her support of the gay community, particularly during the 1980s as the United States faced the devastating AIDS epidemic (via CNN). Messner became an icon in the LGBTQ+ community as a Christian who supported gay rights, so it was important to Chastain to capture Messner's personality and impact effectively on-screen.
During her interview with People, Chastain said, "It was the best part I've ever played and it was great fun to kind of sink my teeth into it." The actress is already drawing praise for her performance from early reviewers, including Rolling Stone, so we have a feeling that she absolutely nailed the part like she always does.