The Truth About Steve Burns' Blue's Clues Audition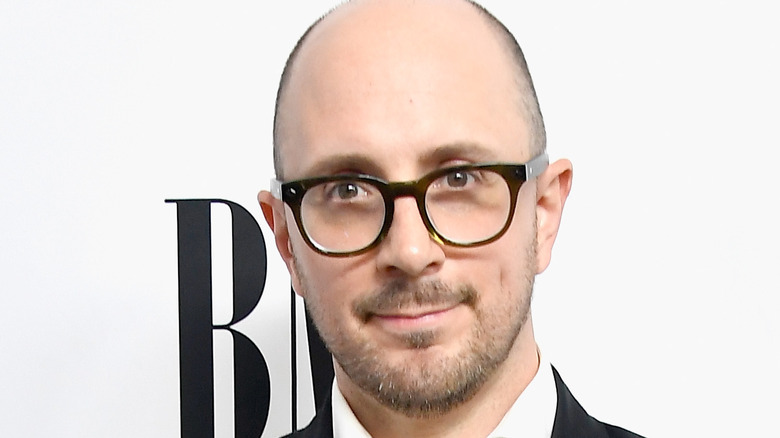 Frazer Harrison/Getty Images
Every generation of modern children has its own set of TV shows that defined its time. For kids in the '90s and early '00s, one of those shows was "Blue's Clues."  Preschoolers loved figuring out the daily message being sent by Blue, an animated dog who put pawprints on items to hint at what was on her mind.
For the first six seasons of the show, Blue was accompanied by Steve Burns. As the human character Steve on "Blue's Clues," Burns gently guided the show's young viewers toward the clues and spoke to the camera in such a way that even smart grown-ups could almost believe that he was talking directly to their kids. It came as a shock to both children and their parents when Burns abruptly left "Blue's Clues" before the seventh season. His place was taken by Donovan Patton, playing Steve's younger brother Joe for the final four seasons of its original run, via IMDb. (The show has undergone a couple of reboots since then.)
On the show, Burns' character was the sweet and approachable big brother everyone wished they had. With his green rugby shirt, tousled hair (in a 2011 talk posted on YouTube he referred to it as "LEGO helmet hair"), and sense of wide-eyed wonder, Burns seemed born to play the part, and he was immediately beloved by his audience. Fans might be surprised, though, to find out that Burns almost wasn't cast on "Blue's Clues."
Steve Burns looked very different in his first audition
Burns never anticipated becoming a memorable children's TV host when he first launched his career. As he described it during a 2011 guest spot on The Moth true-story monologue outlet (seen here on YouTube), "I moved to New York to be Serpico," Burns said. "I was either going to fail privately, or I was going to be Al Pacino — that was it. ... I wasn't expecting any of this. I didn't even know any children when I moved to New York."
Burns was a theater major from Pennsylvania who was hoping for a serious dramatic career (per The New York Times). He had a few small roles in shows like "Law & Order." When he auditioned for "Blue's Clues," he assumed it was a voice-over part for an animated series. The producers were impressed with his voice, but not his look. As Burns described it to the Times, he was "a bit of a skate rat," complete with long hair and earring. The show's co-creator Traci Page Johnson called Burns's agent to say that his client was getting a call-back, but only on the condition that he lose the grunge. 
A haircut, shave and clothing change later, Burns showed up to the second round and wowed the test audiences. As Johnson explained on a "Blue's" anniversary special (via Mental Floss), "There was something about this kid fresh out of Pennsylvania. He knew just how to look into the camera and talk to the kids."