A Look Back At Jessica Chastain's Breakout Year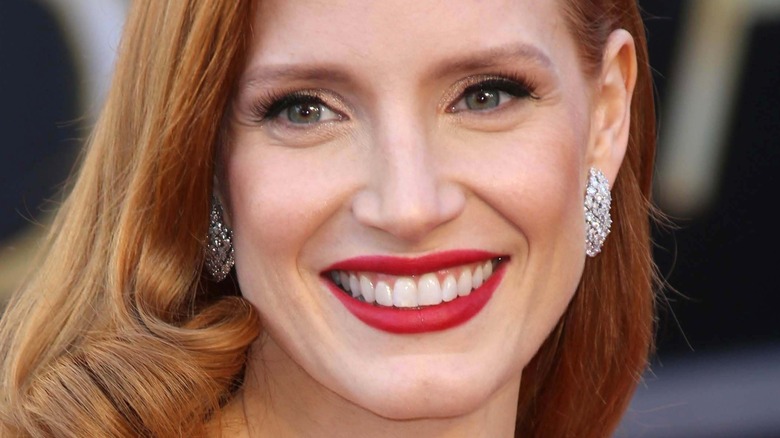 s_bukley/Shutterstock
Two weeks ago, a new wave of hope emerged in the possibility of Jessica Chastain and Oscar Isaac being together. The co-stars were at the Venice Film Festival promoting their HBO mini-series "Scenes From a Marriage" when Isaac (sensually) sniffed Chastain's arms. Slow-motion edits (via Instagram) and fandom accounts reposted the viral video; one Twitter user commented, "ALRIGHT QUEEN THE PROMO WORKED WE WILL BE STREAMING." We definitely are streaming the remake of Ingmar Bergman's 1973 miniseries, if it means that we can see the two together again.
Chastain discussed the response with ET: "I have to put it out there, I have amazing chemistry with Anne Hathaway as well," referring to the psychological thriller "Mothers' Instinct" that Hathaway and Chastain are starring in (via Variety). The comment is also a reminder of the ample evidence she has of building rapport with her co-stars; she's won awards and nominations for movies like "The Help," "Zero Dark Thirty," and "The Tree of Life," (via IMDb). After taking a year off (like everyone else), Chastain's come back with new projects and actors we want to see her with.
Jessica Chastain cried everyday while filming 'Scenes from a Marriage'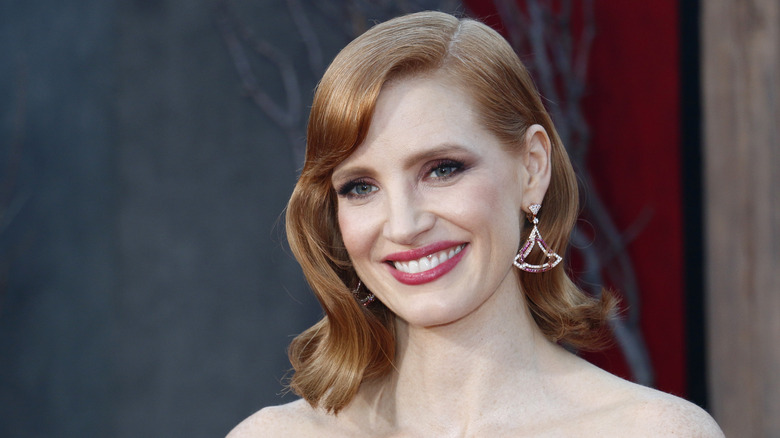 Tinseltown/Shutterstock
"Scenes from a Marriage" was one of the first projects Jessica Chastain worked on in 2021 (also via IMDb). The actress' version of Mira, an ambitious woman whose marriage to Jonathan (Oscar Isaac) falls apart, seeped into her reality. Both Isaac and Chastain found it difficult to separate themselves from their characters; Chastain told The New York Times, "I mean, I cried every day for four months."
A few months later, Chastain switched partners to become Ralph Fienes' wife in "The Forgiven," a dramatic thriller based on Lawrence Osborne's bestselling book (via IMDb). However, her role as evangelist and cultural icon Tammy Faye Bakker in Michael Showalter's "The Eyes Of Tammy Faye" caught the attention of the world. The movie was only released a few days ago but has already garnered nominations for best film, reports IMDb, and for Chastain, the "outstanding actress" who wears prosthetics and vibrant makeup as a part of her transformation (via ScreenRant). The phenomenal actress has a few other projects in the works, but for now, we're awaiting the next episode of her marriage with Isaac.