Whatever Happened To Rachel Zoe?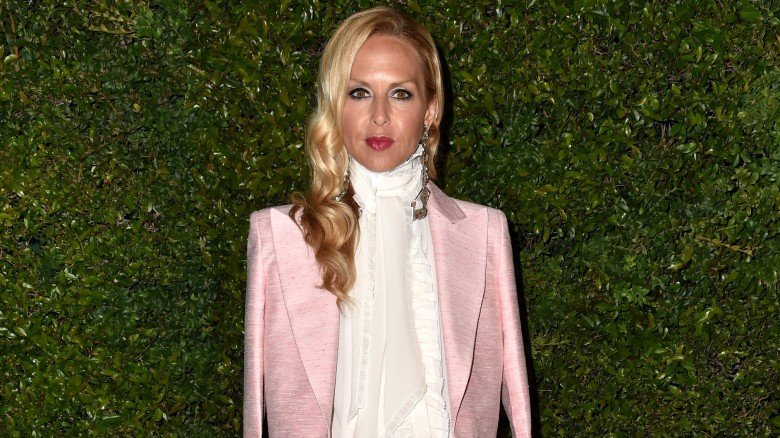 Getty Images
Rachel Zoe Rosenzweig, born on September 1, 1971 in New York, first made a name for herself as a celebrity stylist before transitioning into the world of fashion design and entrepreneurship. As she revealed in a personal essay in Elle back in 2015, she once thought she'd "be a restaurant hostess for the rest of my life." Instead, she ended up working with some of Hollywood's biggest names, designing a popular ready-to-wear line, which she launched in 2011, and running an online fashion blog titled The Zoe Report.
But following her meteoric rise to fame in the early 2010s, which was sparked by her popular reality show, The Rachel Zoe Project, Zoe seemed to disappear from the limelight. As it turns out, however, she's been busier than ever, juggling countless projects. Let's take a closer look at what the fashionista has been up to since leaving the small screen.
Looking back at Rachel Zoe's meteoric rise to fame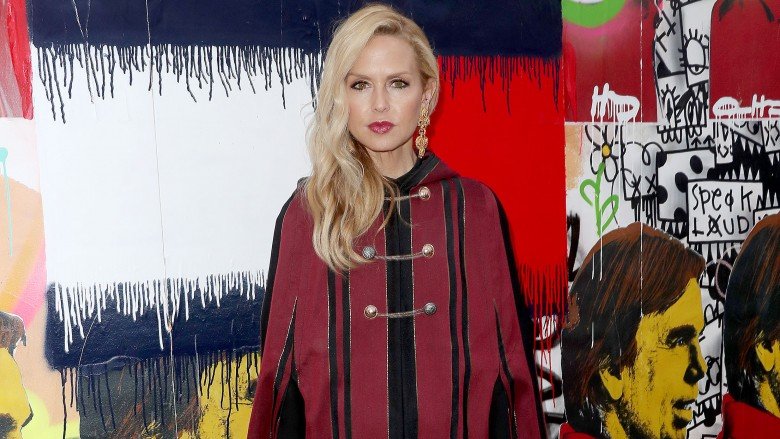 Getty Images
Zoe began her career as a fashion assistant at teen magazine YM after graduating college. In just two years, she was promoted to senior fashion editor and then, when everything seemed to be perfect, she "took stock of my situation and decided I'd be better off leaving my job to freelance as a stylist." Using the fashion industry connections she had made through YM, Zoe began styling photo shoots and celebrities before landing her big break. "I met Jennifer Garner's publicist, and she hired me to style Jen for the Emmys at the last minute," Zoe wrote in a 2015 essay published in Elle. "This was my first big job working with an actress, and her being seen in the glamorous look I selected changed everything for me." Countless A-list clients followed, as did a reality TV show, a talk show, a fashion line and much more.
The end of her TV career marked a major turning point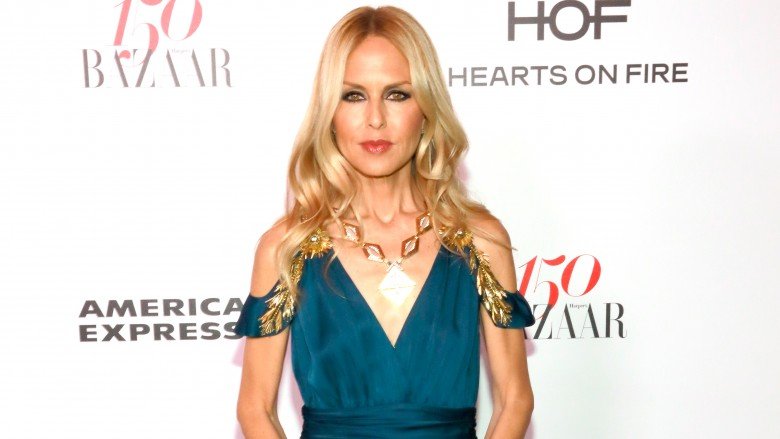 Getty Images
In 2013, it was announced that Bravo would not renew Zoe's seemingly popular reality TV show, The Rachel Zoe Project. According to a production source who spoke exclusively with RadarOnline, ratings had taken a serious drop and become "lackluster," which inspired Bravo's decision. What was the cause of the dip in viewership, which resulted in a loss of 40 percent of the show's audience during its fifth season? According to the source, "viewers loved the drama of Rachel's staff" and after she decided to fire two of her most popular employees, Brad Goreski and Taylor Jacobson, "there [wasn't] any of that anymore."
When Zoe returned to the small screen in 2015 with a talk show titled Fashionably Late with Rachel Zoe, which aired on Lifetime, fans were hopeful for a big comeback. Unfortunately, that didn't happen. Despite speculation that the show would be renewed for a second season because of promising ratings, it disappeared off the airwaves after just eight episodes. That marked the end of Zoe's TV career and that's when she began taking on a slew of new projects.
She embraced parenting and became a devoted mama of two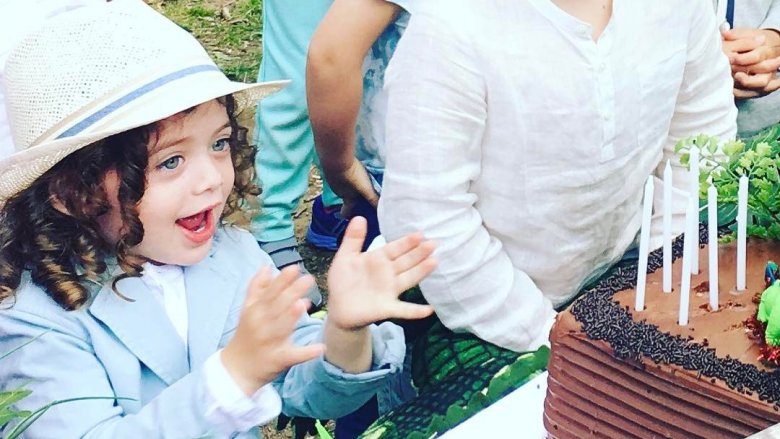 Instagram via @rachelzoe
After tying the knot in 1996, Zoe and her hubby, Rodger Berman, welcomed their first son, Skyler Morrison, into the world in 2011. Fast forward to December 2013 and the pair had a second son, Kaius Jagger Berman. Zoe immediately embraced motherhood wholeheartedly and even canceled her New York Fashion week show following Kaius' birth to focus on her baby boy.
"They're both equally amazing, just totally different and delicious," the proud mama gushed to People in 2016. "Skyler is me and Kaius is [my husband] in every way," she continued. "I gave birth to myself in a boy, somehow or another. No, really. Skyler is exactly me, which is why I have so much patience for it."
In 2017, the 45-year-old mom threw her boys THE ultimate birthday party, as she helped Skyler celebrate his sixth birthday (Kaius celebrated a belated third at the same time!) with "65 kids, 30 reptiles and a 20 foot T-REX!"
She launched an Instagram Stories series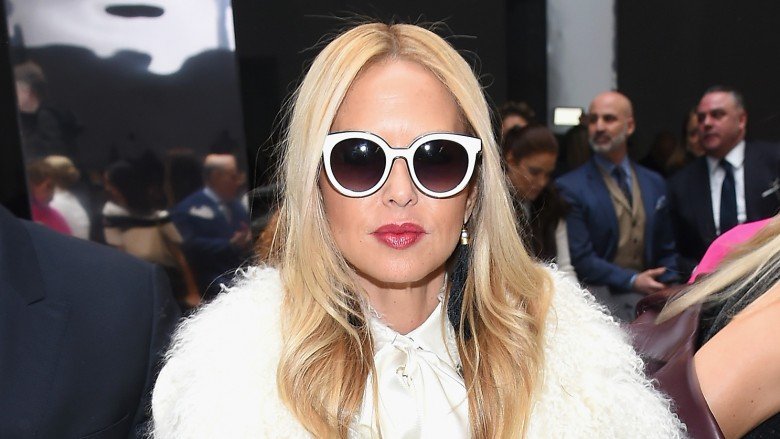 Getty Images
She may have bid TV goodbye, but in March 2017, Zoe found a new outlet to showcase her everyday life in video form: Instagram Stories. Harnessing the power of the Snapchat-like feature, Zoe now connects with her fans via two-minute videos shot by her husband, Rodger Berman. She has dubbed the project Real Life With Rachel Zoe and shares new clips every Sunday. "I think that given what social media has become in our universe, it's just totally natural," Zoe told WWD following the launch. "They want things that are quick, funny, fast and not overproduced."
She entered the tech world with a Google collaboration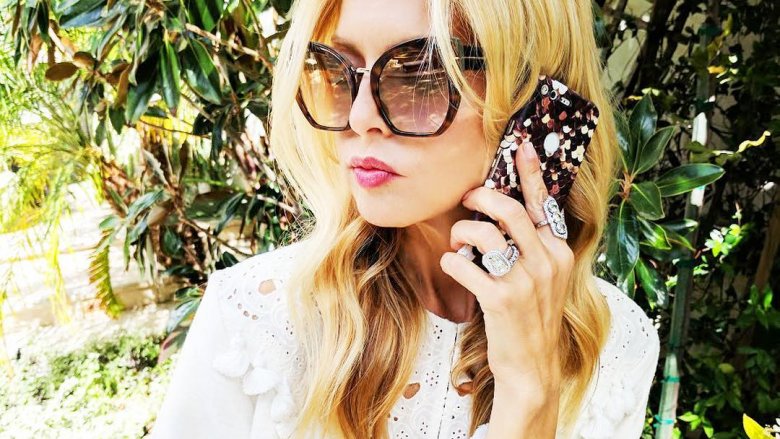 Instagram via @rachelzoe
In April 2017, Zoe made an unexpected move into the tech world by unveiling a unique collaboration with Google. The stylist and designer was tapped to create a dozen stylish phone cases (which would retail for $40 each) for the Pixel, Pixel XL, Nexus 5x and Nexus 6p. The Rachel Zoe Live Case collection features designs inspired by her fall ready-to-wear collection and as WWD points out, "the tech accessories would seem the most natural progression in the build out of Zoe's brand." Once snapped onto the phone, the cases sync with the device, pulling up custom wallpapers that perfectly match the case.
​She began designing clothes for fashionable kids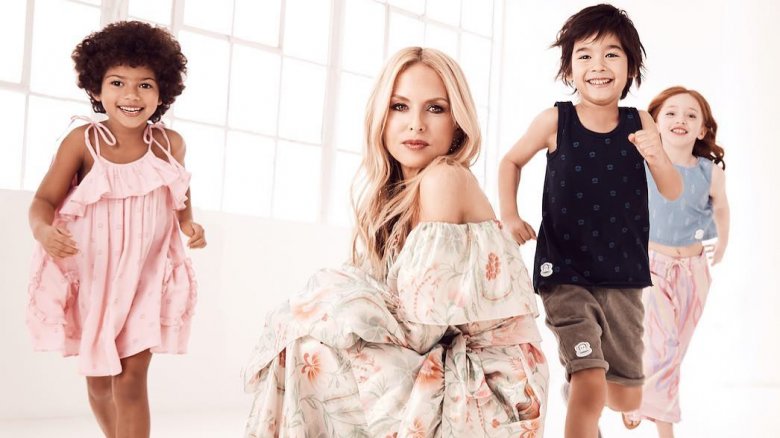 Instagram via @rachelzoe
Taking a break from designing her eponymous fashion line, Zoe teamed up with Paul Frank in April 2017 to release a stylish collection for kiddos. "They invited me to their fashion show in 2015 and I went with Skyler, my older son, and my husband, and we had so much fun," the fashion guru said of the collaboration's origin in an interview with InStyle.
The line's mission is to be "easy and fun and comfortable for the kids" and was a dream come true for Zoe who revealed that "since I was pregnant, everyone has asked me 'when are you going to do kids?' It's just obviously a huge undertaking to launch an entirely new business. So when Paul Frank approached me about doing this collection I was like, well this is sort of the perfect way to get my feet wet and dive in and see what it's all about."
​She became involved with charitable causes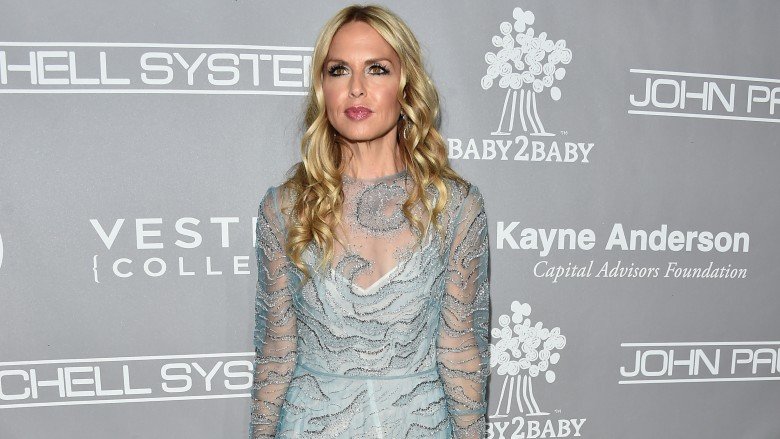 Getty Images
In addition to her family and career (which now includes designing, styling and blogging), Zoe has made it a point to give back to the community. In 2017, she joined fellow celebrity mamas, advocates, experts and more to support Moms +SocialGood, an initiative hosted by the United Nations Foundation and Johnson & Johnson, which aims to "share ideas, inspire action, and tackle some of the world's most critical challenges facing the well-being of moms and their families around the world." Zoe was brought on board as an A-list speaker (other high profile names include mom/actress Zoe Saldana), helping "leverage the power of social media to connect these passionate experts, advocates and parents with others around the world, making it a truly global event."
​She made a habit of throwing epic Coachella parties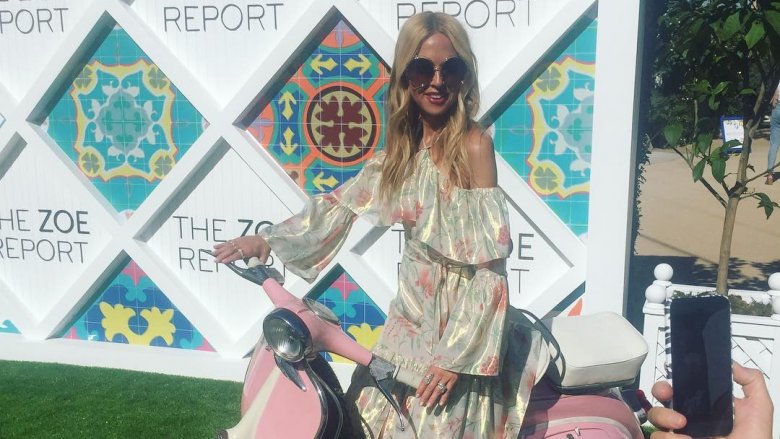 Instagram via @rachelzoe
Coachella is a HUGE affair. In 2017, the music festival managed to sell out two action-packed weekends in just three hours, confirming the fact that its popularity is truly unrivaled. A popularity Zoe has creatively found a way to take full advantage of. ZOEasis, "arguably the most fashionable fête at Coachella," is an event organized by Zoe and The Zoe Report, which takes place in Palm Springs during Coachella and treats VIP guests (including style influencers, models and It girls) to a really unique experience. One described as "a labyrinth of luxury" by attendees from Magnetic Magazine. The grounds of the 2017 bash included everything from a gourmet coffee bar to a mini nail salon, ice cream counter, DIY jewelry space, "a lady creating custom calligraphy messages drawn onto glamorous, oversized straw sun hats" and plenty of cocktails and gifts.
She set her sights on working with Kate Middleton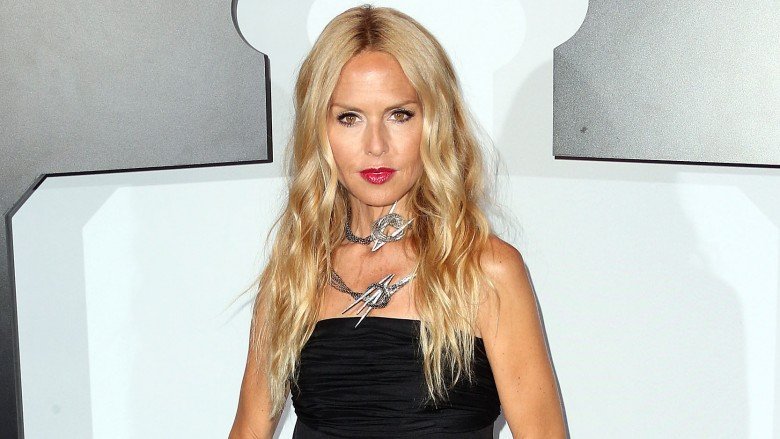 Getty Images
Despite having worked with some of the biggest celebs in the business, from dressing Kate Hudson for the 2015 Golden Globes to helping Jennifer Lawrence get dressed for the 2013 Academy Awards at which she won an Oscar, Zoe still has one dream client that she has yet to collaborate with. Setting her sights on dressing a royal, Zoe revealed to HELLO! that her number one dream client is none other than Kate Middleton. Zoe admitted: "I'm obsessed with the royals. I love Kate Middleton. I love her. She's amazing. I want to dress her." And she already know what she'd put the future queen in: a custom Rachel Zoe design. "I feel like Kate wears a lot of lace and a lot of color and a lot of jewel tones and she's such a classic beauty," she said. "I would make her anything!"
​She launched a subscription box service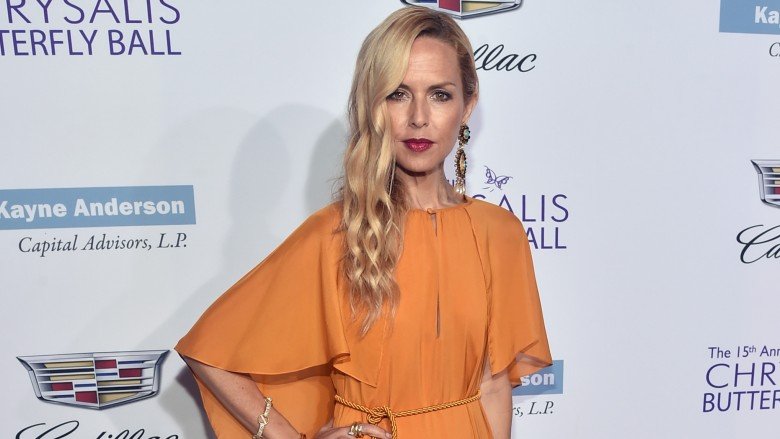 Getty Images
"Imagine getting a sleek box containing over $400 worth of products hand-selected by Rachel Zoe and The Zoe Report editors delivered right to your door." That's exactly what Box of Style, a quarterly subscription box shipped out every three months, offers its members. Each curated box costs $99.99 and includes fashionista must-haves perfectly tailored to each season, all of which are selected by Zoe and her crew.
The box delivers a mix of fashion, beauty and lifestyle staples and, for Spring 2017, it housed unique goodies like a handmade tote, which was "foot-loomed" in India, Tatcha's face polish, "an effective exfoliant that brightens and tones" made of tea, algae and rice, and a limited edition Stella Artois chalice that helps support Water.org's efforts to provide safe drinking water to those living in the developing world. Not bad!
What does the future hold?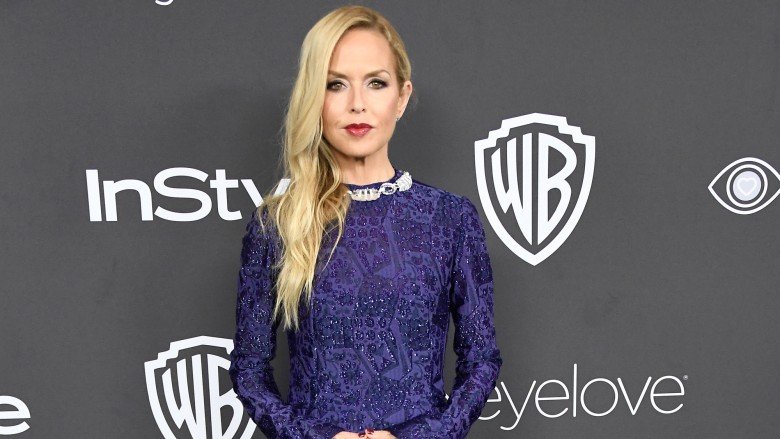 Getty Images
Since taking a break from the small screen in 2015, Rachel Zoe may have adopted a less publicized existence, but that's not to say she has any less work on her plate. Juggling parenting duties with the responsibilities of running her own business, designing several fashion collections a year and an ongoing mix of interesting side projects, it's safe to say this is one fashionista who NEVER sleeps. What does the future hold for her? We'll have to wait and see, but whatever it is, we're sure it's going to be exciting, and mega stylish.