Ana Navarro Claps Back At Donald Trump Jr.'s Comments About Her COVID Test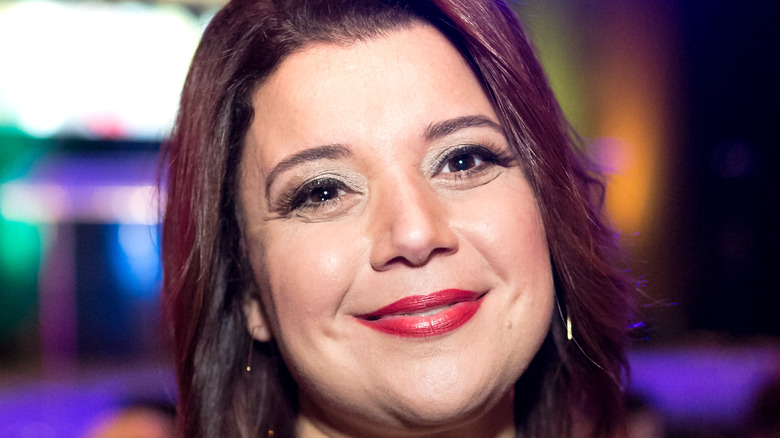 Greg Doherty/Getty Images
"The View" has had more than its share of news-making moments — think of the time Whoopi Goldberg and Joy Behar walked out during a segment with Bill O'Reilly, or when Rosie O'Donnell and Elisabeth Hasselbeck got into it over the topic of partial-birth abortions (via ABC News and the New York Post). But the September 24, 2021 episode was shocking even by "The View's" standards. Just minutes before they were to join in an interview with Vice President Kamala Harris, co-hosts Ana Navarro and Sunny Hostin were abruptly asked to leave the set. After an awkward commercial break, it was revealed that their routine weekly COVID-19 tests had come back positive. 
Behar and Sara Haines carried on with the show like troopers, with Harris participating remotely from another room (via People). The vice president remarked that Navarro and Hostin were "strong women" who were at low risk for serious complications because they were vaccinated.
Navarro, who also appears regularly on CNN, promptly underwent three more COVID-19 tests to confirm the diagnosis. All were negative, suggesting that the original test was a false positive. But "The View" incident quickly made headlines and sparked many social media conversations. Among the most prominent responses was that of Donald Trump Jr. The former first son can always be counted on to criticize or mock prominent liberals, and this was no exception. Reposting "The View's" tweet about the Harris interview, he snarked, "Given the Ana Navarro news, I think it's time for a national conversation about the dangers of Covid-19 & obesity."
Ana Navarro didn't hold back her comments about Donald Trump Jr.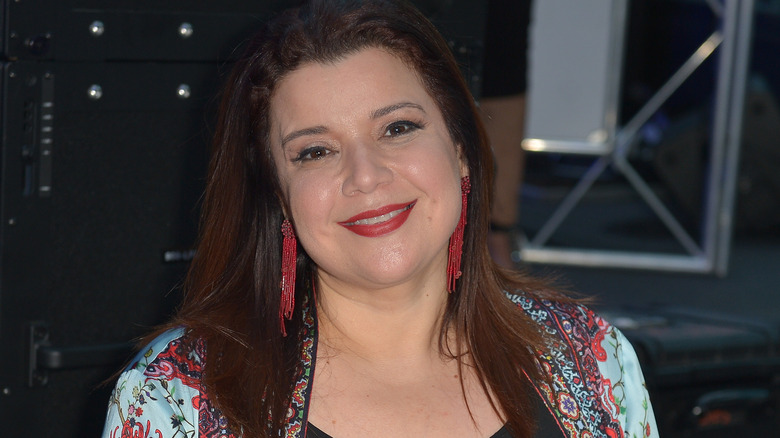 Johnny Louis/Getty Images
Ana Navarro (who goes by Navarro-Cárdenas in her social media) wasn't about to let the junior Trump's jibe slide. She tweeted back, "@DonaldTrumpJr, thanks for your concern. I don't have COVID. Fortunately for you, if you want to have a conversation about the effects of obesity on people with COVID, your dad is a phone call away...assuming he answers your calls. Or just ask your sister to call him for you."
The response got more than 69,000 likes and some 9,900 retweets as of publication, and Navarro is "relishing" it, as she said in an Instagram post. Calling the Trumps "a bunch of grifter estúpidos," the political commentator doubled down. "Imagine having a father whose ass is the size of Rhode Island, and taking advantage of it being reported I had COVID to take a shot at my weight. At least I'm not orange, or twice impeached," she wrote. Again, her message was cheered by followers, including former host of "The View" Rosie O'Donnell.
During an interview with Anderson Cooper shortly after getting the health all-clear, Navarro thanked all her well-wishers, along with Vice President Kamala Harris, the Secret Service staff, and everyone who helped make the interview possible. "We were very proud to have the vice president come on 'The View,' and then all of a sudden, it turned into, like, an episode of 'Curb Your Enthusiasm.' It was surreal," she said (via CNN).