What Lara Trump Has To Say About Kamala Harris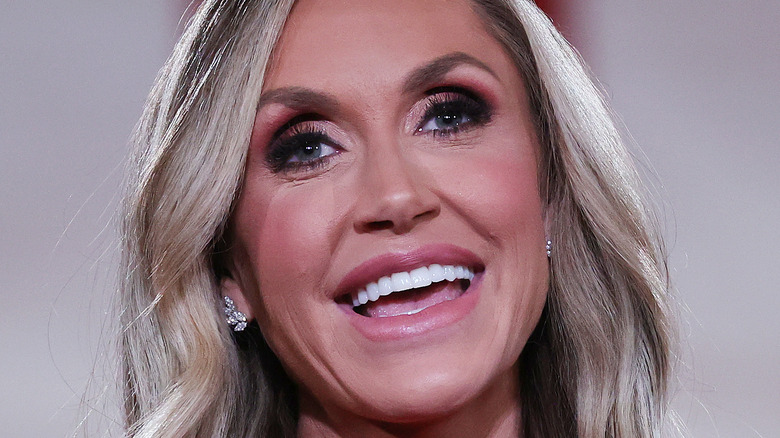 Bloomberg/Getty Images
Lara Trump has a lot to say about Vice President Kamala Harris. According to Vanity Fair, Lara, wife of Eric Trump and the daughter-in-law of the former president of the United States, Donald Trump, criticized the V.P. during an appearance on Fox News' "Justice With Judge Jeanine" while discussing President Joe Biden's immigration policies and border security. 
Speaking to Fox News host Jeanine Pirro, Lara expressed her view that Harris is to blame for illegal border crossings, adding that she is unfit for the role of vice president.
"I guess she assumed that she could just skirt by without doing anything. I think she knew she was not prepared for this long before this moment. Don't forget, judge, this is a woman who dropped out of the Democratic primaries before her state of California even voted, she was polling at 2%, she dropped out before Marianne Williamson even did," Lara said. She continued, "She knew that she could not handle this job and so then she becomes vice president, she's told to deal with this crisis on the border, she thinks she can just laugh it off, it's embarrassing."
Social media called out Lara Trump's comments about Vice President Harris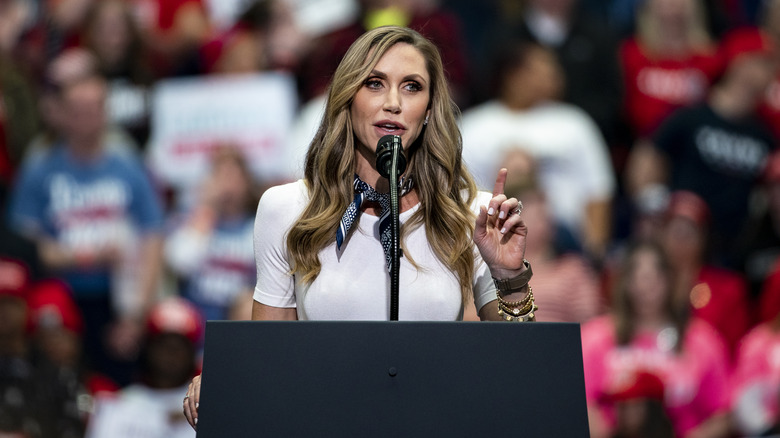 Bloomberg/Getty Images
As the Independent reported, many were quick to call out Lara Trump's comments about Vice President Kamala Harris, who prior to her senior role in the White House has worked as a prosecutor, a district attorney, a state attorney general, and a United States senator. 
"I doubt @LaraLeaTrump would want to compare her education or resume with our more than qualified V.P., Kamala Harris," wrote one Twitter user, while another commented, "@LaraLeaTrump Just to backtrack on your interview with Judge Jeanine Pirro, you called @VP unqualified to serve as Vice President. Before becoming @POTUS running mate, Kamala Harris served as a US Senator, AG for the State of CA and DA for the City of San Francisco. How's that?"
During her appearance on "Justice With Judge Jeanine," Lara went on to claim that President Joe Biden only selected Harris for the role of vice president because she is a woman.
"We knew that Joe Biden was going to pick a woman as his running mate because all they do is virtue signal on the left and this is the problem when that is your M.O.," she said. Lara continued by saying, "When you actually don't care about their qualifications or preparedness for a job. It's terrible for women all around. I mean, gosh, of course we could have a woman president, of course a woman could be a vice president. But let's get a woman who is actually qualified and up to the job," (via Vanity Fair).