How Meghan Markle Gave A Subtle Nod To Princess Diana During Her Recent NYC Trip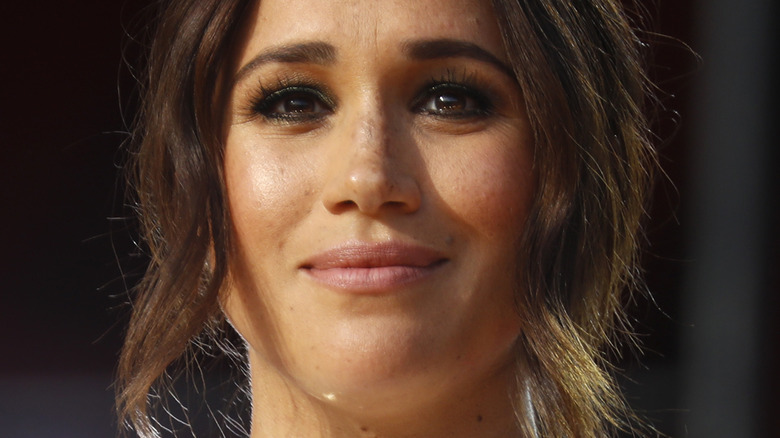 John Lamparski/Getty Images
For the rest of their lives, both Meghan Markle and Kate Middleton will often be compared to the legendary Princess Diana. Since entering the spotlight as the newest additions to the Windsor family, both Kate and Meghan have paid homage to their late mother-in-law with wardrobe pieces and accessories. Recently, the Duchess of Sussex made a few small nods to Princess Diana as she and her husband, Prince Harry, visited New York City.
According to The Daily Mail, Markle stepped out with a Christian Dior handbag named after the late Princess of Wales. The Lady D-Lite bag was one of Diana's favorites, and Meghan carried hers on the streets of NYC during her recent trip. After Princess Diana was spotted with the famous tote a few times, the designer decided to rename it for her, as it was originally called the Chouchou. The black bag paired perfectly with Markle's black coat and white dress. The outlet notes that the bag costs a cool 3,450 pounds or $4,750. 
The same day, royal fans noticed that Markle also was wearing the same watch that her mother-in-law wore in the 1990s. The $12,000 Cartier watch was a favorite of the Duchess' before she joined the House of Windsor, however.
Meghan Markle purchased a similar watch to Princess Diana in 2015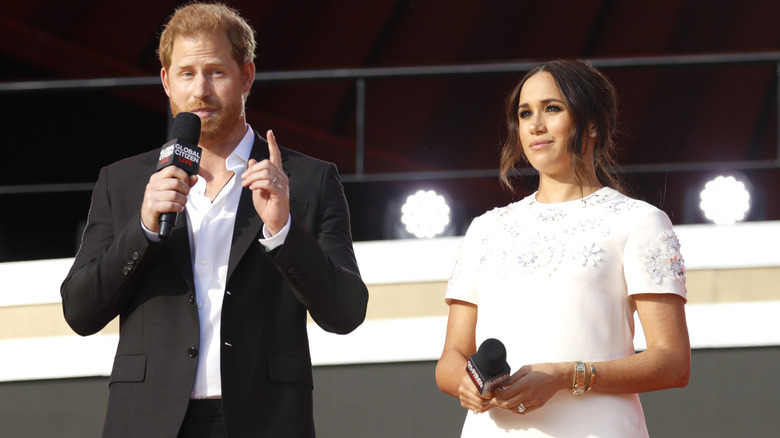 John Lamparski/Getty Images
Armed with the bag named for Princess Diana and a similar watch that she wore, Meghan Markle dazzled during her NYC appearance. When speaking with Hello! In 2015, the former actress shared her affinity for the stunning wrist piece. "I've always coveted the Cartier French Tank watch. When I found out Suits had been picked up for our third season — which, at the time, felt like such a milestone — I totally splurged and bought the two-tone version," she explained.
"I had it engraved on the back, 'To M.M. From M.M.' and I plan to give it to my daughter one day. That's what makes pieces special, the connection you have to them," she continued.
During their trip, the Sussexes also stayed at Princess Diana's favorite NYC hotel during their tour: The Carlyle. Travel + Leisure reports that the late Princess stayed in the hotel's Royal Suite during her trips to the Big Apple. Prince William and Kate Middleton also stayed at the Carlyle during their 2014 trip, but they stayed in a different room, as did Prince Harry and Meghan Markle.
Between the photo ops and fabulous fashion, the Duchess of Sussex was reminiscent of Princess Diana during her recent trip to NYC.