What's Really Happening With Angelina Jolie And The Weeknd?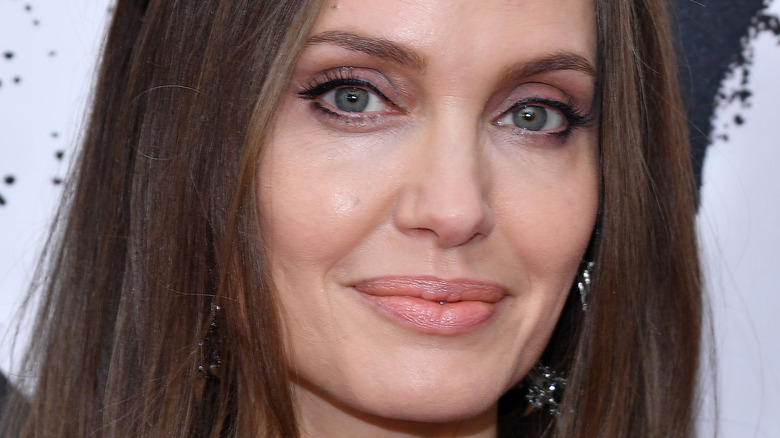 Gareth Cattermole/Getty Images
Angelina Jolie's messy post-divorce relationship with Brad Pitt has been making headlines. However, the actress may also have a budding new romance in the works. Previously, Jolie raised eyebrows when she was spotted out with singer The Weeknd, whose real name is Abel Tesfaye, per People Magazine. The pair were seen back in June as they left hot spot Giorgio Baldi after an alleged dinner meeting. Jolie rocked a tan trench coat, while the Weeknd sported a pair of jeans and a black t-shirt for the casual outing. The outlet reported that Jolie and The Weeknd have been friends for quite some time and that the singer may be looking to further his acting career after starring in "Uncut Gems" alongside Adam Sandler.
Sources told Page Six that the pair didn't appear to be private about their outing, but that it did seem the duo may have been talking business. "They're clearly not trying to hide [the dinner]. He's definitely focused on getting to the movie business. He has the new HBO series he's starring in." Meanwhile, The Weeknd has also partnered with the World Food Program US and even donated $1 million to the relief efforts in Ethiopia, which is a cause that Jolie has also openly supported.
This week, the duo fueled romance rumors yet again when they were spotted out and about.
Angelina Jolie and The Weeknd continue to spark romance rumors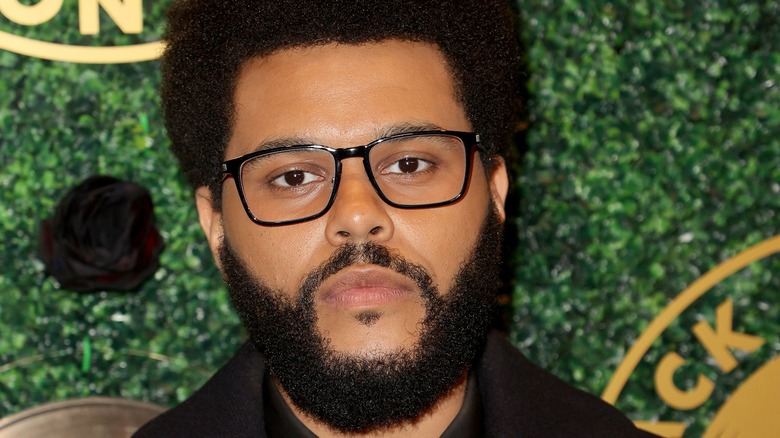 Kevin Winter/Getty Images
The Daily Mail reports that Angelina Jolie and The Weeknd sparked interest yet again when they were seen out together in Los Angeles this week. The pair hit up their Giorgio Baldi yet again on Saturday and photographers snapped pictures of the duo rocking matching black outfits and face masks. Us Weekly notes that Jolie and the singer arrived at the Italian restaurant separately before dining in a private section of the establishment. However, they did leave together at the end of the night.
Although Jolie has interested fans with her love life in the past, sources tell the outlet that she and The Weeknd are currently just friends and that nothing romantic is going on between the pair. Instead, their meetings have been friendly and focused on their career endeavors. "Angelina and The Weeknd had a business meeting," an insider said in July. "It had to do with their HBO shows. They got along great, but there is nothing romantic happening between the two of them."
Meanwhile, neither Jolie nor The Weeknd has publicly spoken out about the romance rumors, or their friendship. However, fans can't help but speculate that there may be something more to the relationship.