What Is Barron Trump's Nickname?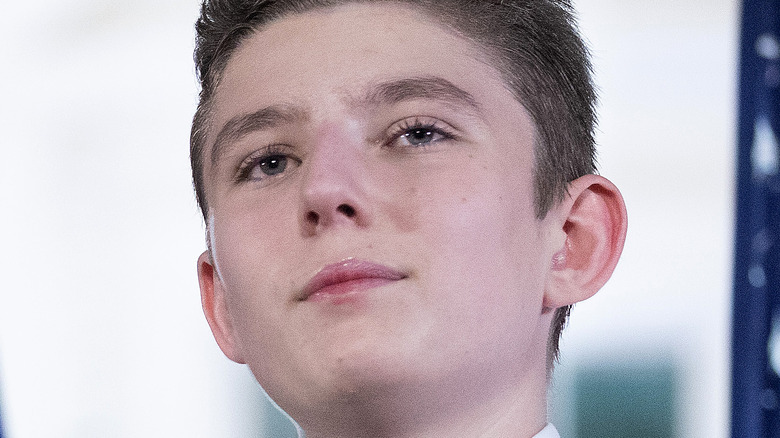 Chip Somodevilla/Getty Images
When Donald Trump became president in early 2017, his youngest son, Barron Trump, became the first son in the White House since JFK Jr. (via Showbiz CheatSheet). That made him unique because for so many years, all the children who lived in the White House, including President George W. Bush and President Barack Obama's children, had been first daughters. For much of the Trump presidency, Barron stayed out of the limelight, failing to appear alongside his mother, first lady Melania Trump and siblings Donald Trump Jr., Ivanka Trump, Eric Trump, and Tiffany Trump at major events. The reason was, in part, due to online bullying. 
Because he wasn't as visible during his father's presidency, Barron often seemed left out of things, and when he did make headlines, his mother didn't appreciate the negativity. After a journalist criticized Barron's name with a play on words, Melania tweeted, "A minor child deserves privacy and should be kept out of politics. Pamela Karlan, you should be ashamed of your very angry and obviously biased public pandering, and using a child to do it." After spending four years mostly out of the limelight, you might wonder if Barron had a nickname. Read on to find out. 
Here's how Barron Trump's nickname is like his father and oldest brother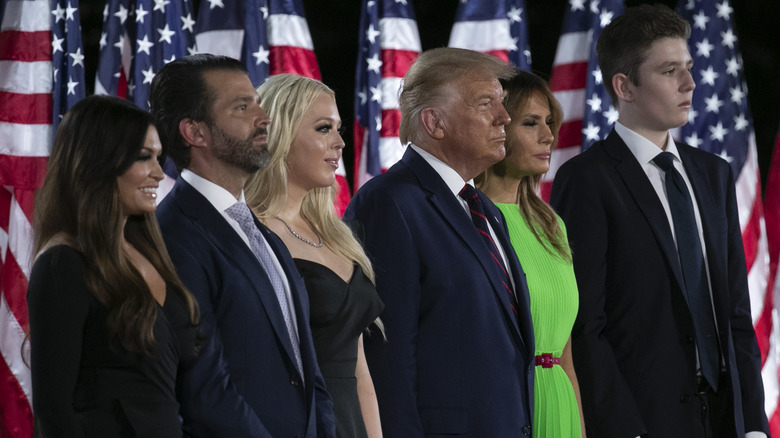 Bloomberg/Getty Images
Although former president Donald Trump already has a namesake in his son Donald Trump Jr., whom he shared with his first wife Ivana Trump, his son Barron Trump also has a nickname that is somewhat like his, as noted by Showbiz CheatSheet). It seems that Melania Trump gave her son the special nickname based on how his personality resembles his father's. "He is a very strong-minded, very special, smart boy. He is independent and opinionated and knows exactly what he wants. Sometimes I call him 'Little Donald,'" the former first lady told Parenting (via MSN). 
Although he's been in the spotlight since birth due to his dad's reality television shows "The Apprentice" and "The Celebrity Apprentice," and subsequent presidency, Melania has tried to give her son a balanced and normal childhood. During his time in the White House, Barron shot up, literally, towering over both his mother and father by the time the Trump presidency ended, which makes "Little Donald" look not so little anymore.