The Unusual Pet Once Owned By Blake Shelton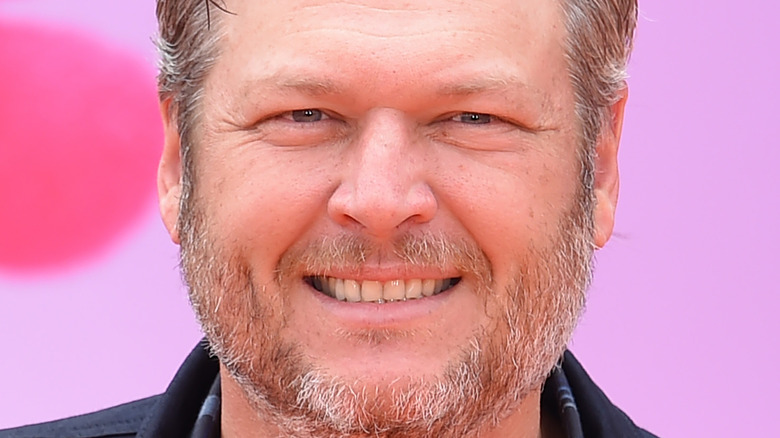 DFree/Shutterstock
If you watch Blake Shelton on "The Voice" or listen to his music, you probably know quite a bit about him. You likely know he was born in Ada, Oklahoma, and spent his younger years in the state. According to Wide Open Country, the singer now owns a ranch called 10 Point Ranch in Tishomingo, Oklahoma, which he and his wife Gwen Stefani spend time on when they're not busy with their careers. 
If you're a Shelton super fan, you might know about his unusual pet, which isn't necessarily something that strange for kids growing up in rural Oklahoma. However, if you're not well-versed in all things Shelton, then you might not be aware of the finely feathered friend he once hoped to bring to the CMT Awards (via Today). If you don't know, read on to discover the unique pet Shelton once had and how he arrived at its descriptive name.
Here's why Blake Shelton didn't get to take his pet turkey to the CMT Awards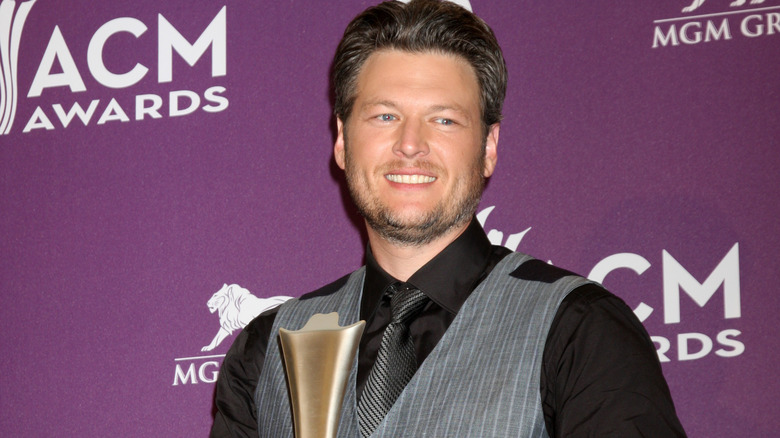 Kathy Hutchins/Shutterstock
In 2003, Blake Shelton wowed the world with details about his pet turkey named Turkey. While a turkey isn't necessarily a typical pet, for somebody with a ranch in Oklahoma, it's not that far out of the realm of normal. Shelton told CMT about how he came to adopt such an unusual bird. "I went outside one day, and I had a bunch of table scraps laying around the kitchen after Thanksgiving, and I threw them out in the yard," Shelton explained. "And I looked out the window, and I saw my pet turkey actually eating some turkey! I got a big kick out of that."
The singer even managed to take the turkey to see a bit of the world. "Up until this point, he's been to Arkansas one time. He has been to Oklahoma, which is where he was born, and now he lives in Tennessee," Shelton said. "So, I feel like, without me, he doesn't get to do things, and I feel a responsibility to show him the world." Because he felt a responsibility to get Turkey out and about, Shelton wanted to take his feathered friend to an awards show. Unfortunately, Turkey died of a heat stroke before Shelton could have him tag along for a glamorous night out. Instead, he buried his pet near his home in Centerville, Tennessee (via CMT).