What Has Chris Siegfried Been Up To Since The Bachelorette?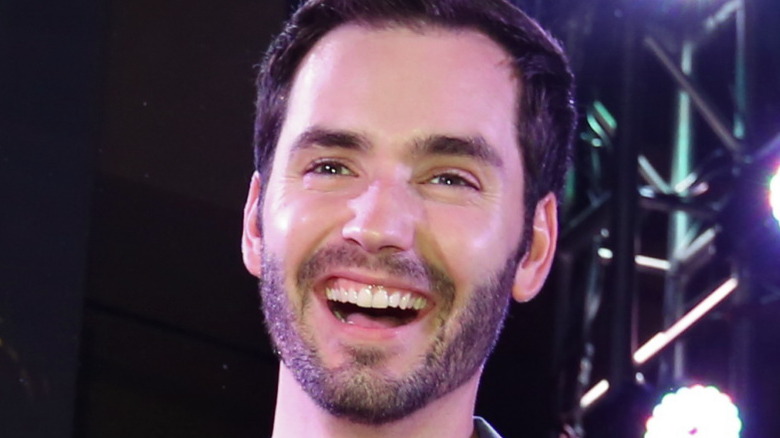 Tom Briglia/Getty Images
Competing on "The Bachelor" or "The Bachelorette" doesn't guarantee that you'll find love. In fact, the New York Post went as far as to dub the mega-popular franchise as "the worst place to find love." Earlier this year, Distractify noted that 55 percent of the bachelors who competed on the show are still unmarried. The odds may not be in their favor, but it clearly does work for some contestants.
Cosmopolitan recapped 25 couples who found true love on "The Bachelor," "The Bachelorette," and "The Bachelor In Paradise" and are still with their partners. One of those dream couples is Desiree Hartsock and Chris Siegfried. The pair defied the odds after meeting on the ninth season of "The Bachelorette" in 2013. They said "I do" in 2015. Since then they've had two children: Asher and Zander Cruz.
The happily married couple has kept busy in the years since. Heavy noted that they appeared on "Marriage Boot Camp" in 2018. Their time on the show was contentious as Hartsock appeared to claim she "settled" for Siegried, a fact that she later insisted was taken out of context. "I obviously did not settle at all. Let's get real, I upgraded," she told Us Weekly. Fair enough.
In the years since it's been easy to keep up with Hartsock, who has an active Instagram where she promotes various businesses while also sharing updates on family life. However, what has Siegfried been up to? Read on to find out.
Chris Siegfried is a senior loan officer at a mortgage company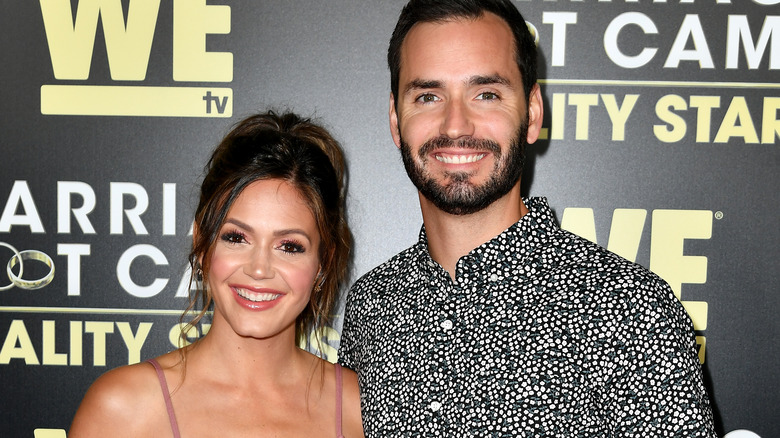 Earl Gibson Iii/Getty Images
While Desiree Hartsock's Instagram is public, Chris Siegfried's account on the platform is private. That means it's harder to keep up with his life. However, a quick look at his LinkedIn profile provides some information about what he's up to. For starters, the young family lives in the Pacific Northwest. Siegfried works in Seattle, Washington as a senior mortgage loan officer at a company called Academy Mortgage Corporation. 
He's worked in the field since 2012 and moved over to his current company earlier this year. Siegfried's biography on his website provides a little more insight. According to it, he's been awarded the President's Club, which signifies that he's within the top 10 percent of producers at his company. He also promises to help close on a house within 14 days and stresses his availability to clients. Sounds promising!
The couple has a dachshund named Frankie. Siegfried himself is athletic; he played minor league baseball for the Chicago Cubs. Sporting News noted he was the pitcher for the team, and he played until 2010. Now he lists skiing, mountain biking and "all sports with a ball in them" as his favorite hobbies.
He also appears occasionally on Hartsock's Instagram. In one Instagram post this summer, his wife revealed that he loves watching the sun set or stargazing. Clearly, Siegfried's still a romantic soul.