How Accurate Is Diana: The Musical?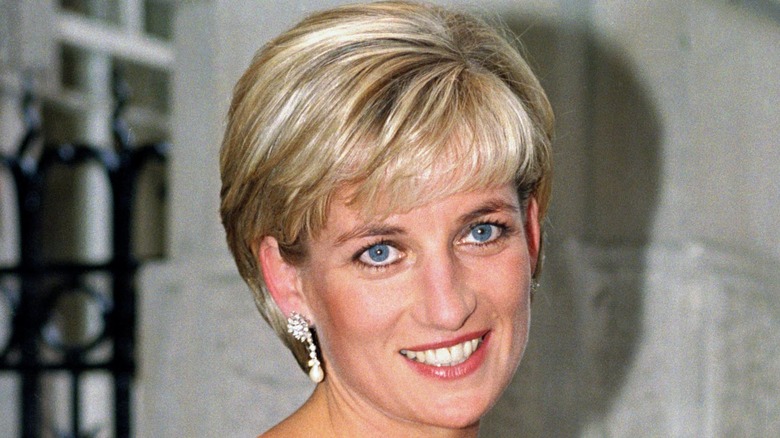 Antony Jones/Getty Images
"Diana: The Musical" is expected to return to Broadway this November, but first, the show will reach streaming audiences through a Netflix special scheduled to drop Friday, October 1, 2021, per Variety. Written by Joe DiPietro and composed by David Bryan — the keyboardist for Bon Jovi — "Diana" is a musical celebration of the late princess's life, centering around her years as a young adult and her marriage to Prince Charles, according to Town & Country. 
The show first enjoyed critical acclaim at the La Jolla Playhouse in San Diego first before its scheduled debut on Broadway in March 2020, just as COVID-19 began shutting down entertainment venues in New York City. The production never had a chance to open due to the pandemic, but the cast and crew assembled to film the Netflix special last summer (CBS News). The musical stars Jeanna de Waal as Diana, Roe Hartrampf as Prince Charles, Erin Davie as Camilla Parker Bowles, and Tony Award winner Judy Kaye as Queen Elizabeth. With two acts and 21 songs, some audience members might find themselves wondering, how accurate is the story?
The show is based on reports of the royal icons
Town & Country reports that "Diana: The Musical" is based on interviews with Diana and features scenes taken straight from royal news reports, including Prince Charles and Diana's marriage, the birth of their two sons, and Charles' affair with Camilla Parker Bowles. Writer Joe De Pietro told CBS News the story is told from Diana's viewpoint. "It's a show where there are no villains; it's just people trying to make things work in a very difficult situation," he said. Director Christopher Ashley added, "Our story takes us from when Diana was 19, the day she meets Prince Charles, to the divorce," he said. "So, it really is a story of a marriage." 
The show also features replicas of many of Diana's iconic outfits, including her wedding dress. Town & Country's review noted that the actors don't always resemble their real-life counterparts. "Roe Hartrampf (Prince Charles) skirts the limit of believability as a future king considerably more handsome than the real one," the article states. 
"Diana: The Musical" begins its run on Broadway with previews on Nov. 2. The Netflix production begins streaming Oct. 1.