The Controversial Plastic Surgery Both Willow And Jada Pinkett Smith Thought About Getting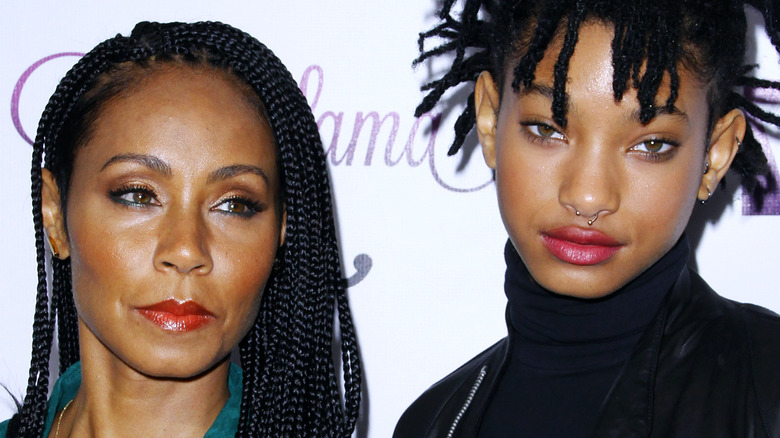 Donna Ward/Getty Images
It is clear that strong and beautiful genes run in this famous family, as Willow Smith definitely favors her mother, Jada Pinkett Smith (just as Jaden is a mini me of Will Smith). How do they stay looking so youthful and gorgeous, though? Have they had procedures done to achieve this?
In the past, Pinkett Smith told Today that she received steroid shots for hair loss, and she said on "Red Table Talk" that she had a vaginal rejuvenation for bladder issues (via People). While there have been rumors about her getting work done — specifically fillers in her cheeks, as reported by Showbiz Cheat Sheet — she says she simply has a healthy lifestyle. And her daughter Willow has grown up before the world, making waves in music, fashion, and movies — yet has apparently not gone under the knife either.
However, there is one procedure that both of these stars have considered getting.
Jada Pinkett and Willow Smith wanted better butts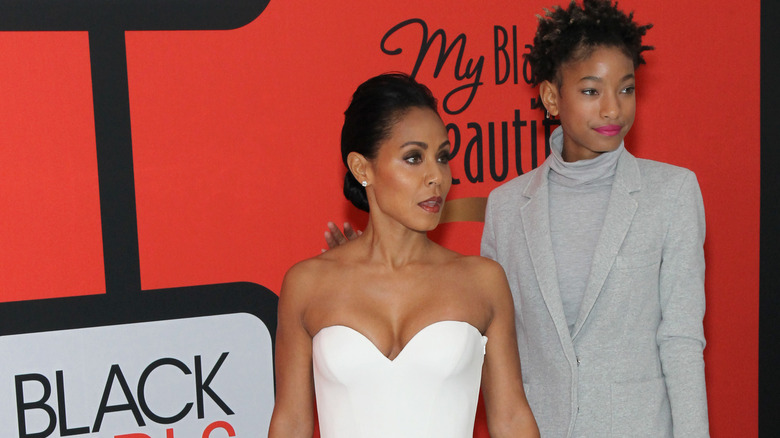 Bennett Raglin/bet/Getty Images
People got a preview of this week's "Red Table Talk" episode, and in it, both Jada Pinkett Smith and Willow Smith admitted that they have thought about getting a BBL, or a Brazilian butt lift. "I'm glad we're here talking about this today, the BBLs, because I was considering getting one," Pinkett Smith shared.
This lift transfers fat from one part of the body to the buttocks, in order to create a fuller and rounder size and shape (via American Board of Cosmetic Surgery).
When 20-year-old Willow brought up the idea, her mom, 50, gave her a wise and alternative idea. "I told her. I said, 'You want a butt? One thing your mother knows how to do is build a butt.' And you built it to the point that people thought you got surgery," Jada said. And Willow revealed that she "just got into the gym and got it anyway."