Inside Kerry Kennedy And Andrew Cuomo's Marriage Shortly Before Divorcing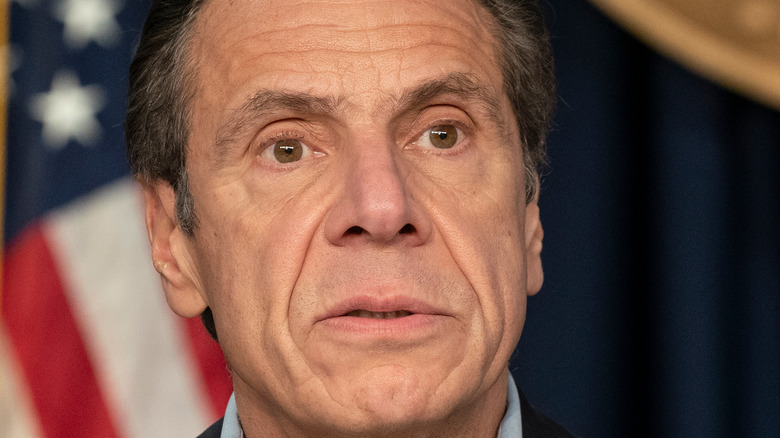 lev radin/Shutterstock
Andrew Cuomo and Kerry Kennedy shared a 15 year marriage that once was a thing of society-page fodder. The daughter of Robert F. Kennedy and the son of Mario Cuomo joined two political dynasties with their 1990 marriage (per Page Six). Tabloids even nicknamed the relationship Cuomolot (per The Daily News). The relationship resulted in three daughters, twins Cara and Mariah and later, Michaela. 
This relationship was about a lot more than a shared love of political life and human rights, as would come to light in its demise. The marriage between the two influential individuals was in danger before the two decided to split in 2003, finalizing their divorce in 2005. 
Allegations against Cuomo that arose in 2020 and led to his resignation in 2021 brought up the unhappy dissolution of his marriage with Kennedy, who has remained largely silent on the accusations (per The Independent). Particularly, the last few years of the marriage had a lot of drama.
Kerry started to want out after their third child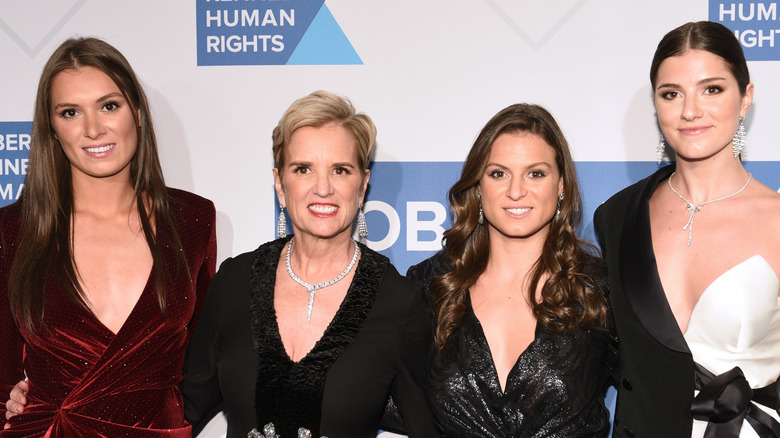 Mike Pont/Getty Images
Andrew Cuomo was working as the Secretary for Housing and Urban Development under President Bill Clinton from 1997 to 2000. It was after that period that Kerry Kennedy found herself unhappy with her marriage and demanding changes of her husband. She asked him to do simple things such as visiting his children's schools, or reading a book on parenting. According to biographer Michael Shnayerson, she'd had enough.
"Kerry was done being ridiculed and belittled," a source close to the couple told Shnayerson (per Vanity Fair). "Either Andrew would work on the marriage or he wouldn't, and the two would divorce."
Kennedy waited until the conclusion of Cuomo's first bid for New York City Governor failed to demand a divorce, but Cuomo wouldn't go quietly into the night. "On more than one night during that period, Kerry slept in a locked bathroom, according to a source close to the family, who recounted instances of physical abuse," Schnayerson wrote. Kerry reportedly told a friend, "I've been a human rights activist, and for women who have abusive husbands, and here I am enduring this abuse."
If you or someone you know is dealing with domestic abuse, you can call the National Domestic Violence Hotline at 1−800−799−7233. You can also find more information, resources, and support at their website.
Cuomo's bullyish ways bled into their coparenting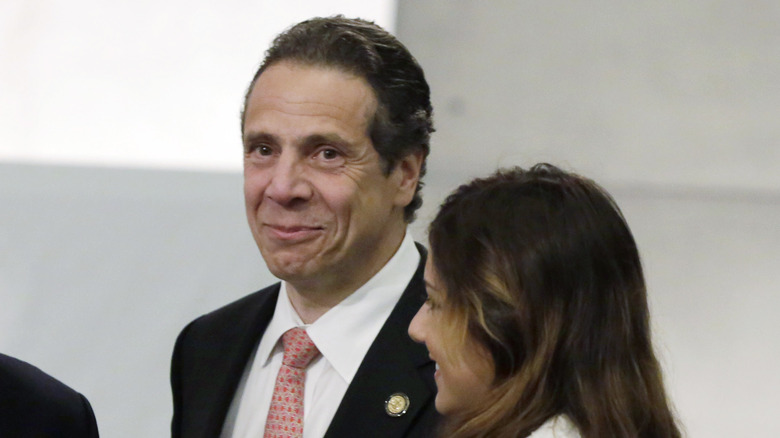 Pool/Getty Images
A divorce can be hard on every different member of a family for a number of reasons. Often, parents try to present a united front for their kids, even when they're splitting up. When it came to coparenting the Kennedy-Cuomo girls, Andrew Cuomo did no favors for his ex-wife, Kerry Kennedy. He was calculated in the decisions he made about their three daughters, knowing the ways he could interfere with whatever was on Kennedy's agenda.
"There [are] a million ways for a single parent to make the other parent's life miserable, and he played that game," a source told Page Six. Another source, reported to be a Kennedy sibling, added, "We tried to be gracious, but ... it turned on his lack of humanity. That's where I started to think, This is a bad guy. He's just a bully."
It seems history will remember Cuomo as one of the bad guys, not just for his treatment of Kennedy but many other women in his orbit. It's an unfortunate turn for a political dynasty that once showed true promise, though these dynasties rarely find their ways to a happy ending.