Jennifer Aniston Just Shared A Rare Update About Her Love Life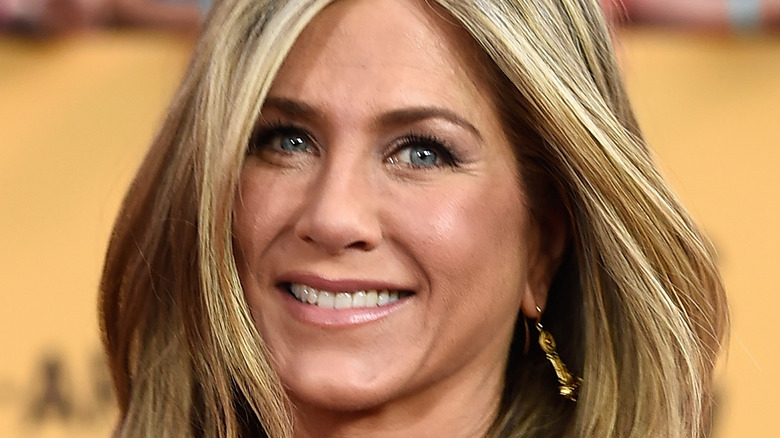 Frazer Harrison/Getty Images
Jennifer Aniston has seemingly been single since her divorce from Justin Theroux, and sources tell Us Weekly that is exactly what the former "Friends" star wanted. "After things with Justin ended, Jen decided to take a break from dating and enjoy her own company for a while," an insider confessed. "She threw herself into her work, hung with friends on the weekends and got in touch with her spiritual side. It was important for her to take a step back and feel grounded ... She found it rewarding and therapeutic," the source added.
However, after years of working on herself and focusing on her career, it seems that Aniston may be ready to get back into the dating game. During a recent interview, Aniston admitted that she may be looking for love again and that it would be ideal if she could find someone who wasn't a celebrity, per People. "Of course," Aniston said when asked if a relationship with a non-public figure could work. "Absolutely. I mean, it's happened. That's what I'm sort of hoping for is not necessarily somebody in the industry itself. That'd be nice," she stated.
This week, Aniston opened up about her love life yet again to give fans a rare glimpse into her thoughts and feelings about entering into a new relationship.
Jennifer Aniston gets candid about her love life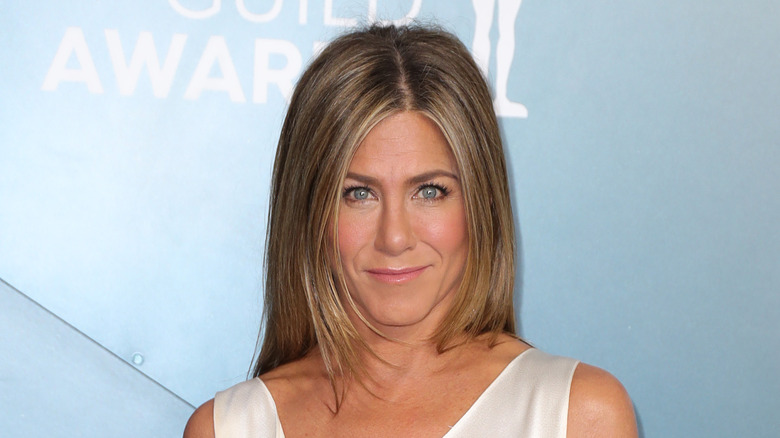 Leon Bennett/Getty Images
According to E! News, Jennifer Aniston recently sat down for an interview with Bruce Bozzi on the SiriusXM podcast "Lunch with Bruce," and opened up about her dating life. The "Horrible Bosses" star admitted that she's currently not seeing anyone special, but that she's open to falling in love again in the future. "No one of importance has hit my radar yet," Aniston confessed. "But I think it's, I think it's time. I think I'm ready to share myself with another."
The actress went on to reveal that following her divorce from Justin Theroux in 2017 she didn't feel much like dating. "I didn't want to for a long time," she stated. "I loved really being my own woman. Without being a part of a couple. I've been a part of a couple since I was 20, so there was something really nice about taking the time." In addition, Aniston admitted that she doesn't want to use online dating as a means to meet a person. 
As for her perfect partner, Aniston says that she has to have a good first kiss to gauge her romantic prospects. "That, and also the ease at which the conversation flows the first time. That's kind of a good indicator," she said, adding that confidence, humor, a love for fitness, and kindness are all must-haves in her future partner.
Aniston's outlook on love is super-relatable, and fans are continuing to root for her to find her happy ending.