The Real Reason This Bath & Body Works Candle Holder Is Causing An Uproar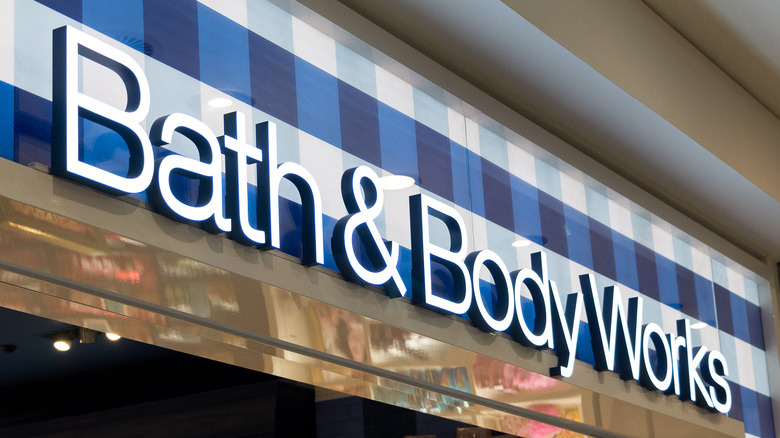 Manuel Esteban/Shutterstock
When it's time for holidays, many retailers put out special merchandise to celebrate the season. The products not only decorate the stores but also help you bring home the holiday spirit when you buy them and use them to liven up your own home. That's precisely what Bath & Body Works did with its fabulously spooky Halloween-themed Witch Hand Pedestal candle holder, which retails for a pricy $39.95. The decorative device holds the brand's single-wick candle. According to Markets Insider, the retailer introduced the candle holder on July 26 as part of its 2021 Halloween Collection, featuring other spooky-themed candle holders, including a skull ($49.95) and a water globe ($69.95).
Currently, the hot Halloween item is out of stock online, and despite its apparent popularity, it has a shocking number of low reviews, leaving it with a 1.6-star rating. Why are people so furious about the Bath & Body Works Witch Hand Pedestal candle holder? The over-the-top reaction might shock you.
Here's why customers are mad about the Witch Hand Pedestal
The unique Bath & Body Works Halloween candle holder has a few five-star reviews. At least 15 happy customers gave the coveted item the highest marks. However, a surprising 98 reviewers marked one star. According to Market Insider, customers are angry because the Witch Hand Pedestal is nearly impossible to find. However, the publication also reported that some lucky people who managed to snag the hot Halloween merchandise took to reseller platforms to make a profit with the unique decoration. 
Customers who got the candle holder seemed to appreciate it while others felt the whole thing was all tricks and no treats. One five-star reviewer wrote, "The detail in this piece is outstanding! My store was gracious enough to hold one for me when they came in. I appreciate them so much! This holder is excuisite [sic]!" Other customers complained that the highly detailed item came with the fingers broken due to poor packaging. Some even reported that they'd placed successful orders only to have them canceled by the retailer the next day. A few reviewers accused Bath & Body Works employees of taking the merchandise for themselves, but Market Insider found no evidence to back up that claim. Finally, some people seemed mad enough to place a Halloween hex on the retailer known for its fabulous scents.
If you're hoping to purchase this sought after item, you might try calling before making a trip to Bath & Body Works.