Mineral Vs. Chemical Sunscreen: Which Is Better For Oily Skin?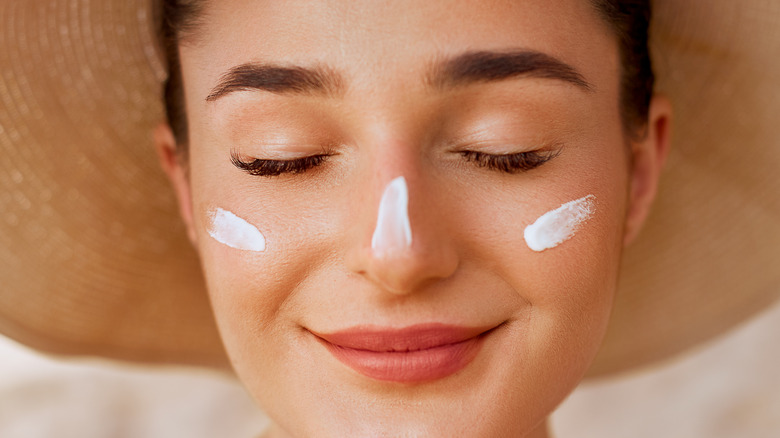 verona studio/Shutterstock
We may receive a commission on purchases made from links.
We all know we should be wearing sunscreen, but finding the right one for you can be hard. In fact, according to Johns Hopkins Medicine, we should be wearing sunscreen every single day to not only protect our skin from sunburns, but also to keep it healthy from general sun damage that can accrue even without your skin burning. They recommended using one ounce of sunscreen to cover your face, arms, neck, and legs to block harmful sun rays. And, yes, you should even be wearing sunscreen indoors.
The tricky part is finding sunscreen that works best with your skin type. Sunscreens are typically divided into two main categories: mineral sunscreens and chemical sunscreens. Understanding the differences between the two is crucial because you could be using the wrong sunscreen for your skin type. This is the same ideology that applies to purchasing makeup. Certain makeup products work best on oily skin; similarly, others work best or were purposely made for people with sensitive or dry skin. Sunscreen, too, varies by product and brand.
These sunscreens help keep oily skin happy and healthy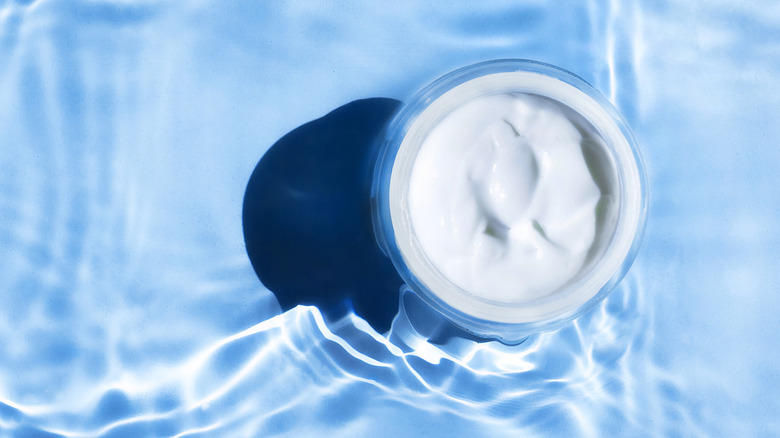 Miha Creative/Shutterstock
Both mineral and chemical sunscreens boast their own upsides, but one of them may be better for you than the other if you have oily skin. According to magazine editor and beauty guru Lindsay Silberman, chemical sunscreen is better for oily skin and is a great remedy for anyone who has avoided sunscreen because they hated the feeling of it on their skin. Chemical sunscreens are thinner than their mineral counterpoints, having a silkier texture that lets them blend into oilier skin better. This texture also makes them better for everyday use because they're not as heavy. You can even use less than if you were using a mineral sunscreen!
For chemical sunscreens, Silberman recommended La Roche-Posay's Anthelios Clear Skin Dry Touch Sunscreen Broad Spectrum SPF 60 and Clinique's Broad Spectrum SPF 50 Sunscreen. Moreover, according to Healthline, other great chemical sunscreens for oily skin include EltaMD's Clear Facial Sunscreen Broad Spectrum SPF 46 and Olay's Daily Moisturizer with SPF 30. These items offer different qualities, such as Olay's product also acting as a moisturizer, but all offer the SPF protection that will keep your skin healthy for years to come.
While it's recommended that you wear sunscreen every day, even only wearing it on some days is better than none, so now is your time to claim a heathy future.