Mina Starsiak Hawk Shares Where You Can Buy All Of Her Living Room Furniture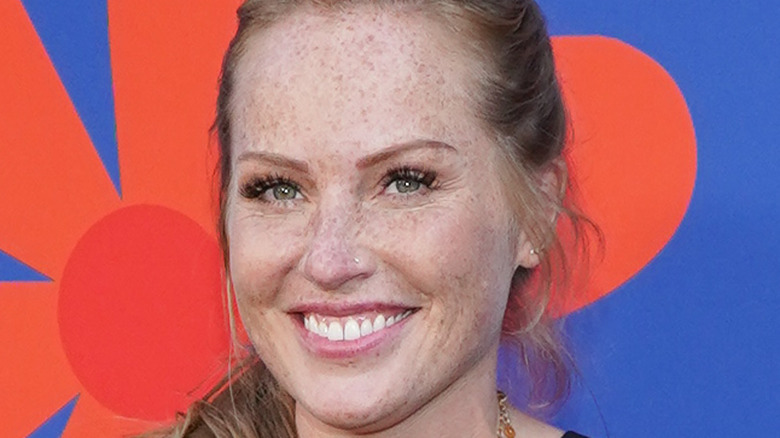 Rachel Luna/Getty Images
Fans of "Good Bones" have been dying to get some of that special Mina Starsiak Hawk spark in their own homes, but, unless they're willing to move to Indianapolis and request a home renovation from the lady herself, her keen eye has remained frustratingly out of reach. However, as mother Karen Laine took a major step back from their shared business, Two Chicks and a Hammer, Hawk seized the opportunity to branch out on her own with home décor store Two Chicks District Co. As Screen Rant notes, the project combines her love of interior design with her passion for community building.
District Co. first opened in summer 2020, but the COVID-19 pandemic understandably prevented the store from truly making its mark until months later. Thankfully, Hawk's venture is now a key part of her beloved hometown, with a huge variety of products for sale, from throw pillows to couches, many of which will be familiar to fans of "Good Bones" as representative of Hawk and Laine's chic boho style. Many of the featured items are from local businesses and artists, too, while a portion of sales goes to the charity Two Chicks Give Back, emphasizing the community vibe.
Although fans can now purchase cool home design items directly from Hawk herself, they remain curious about what she fills her home with.
The 'Good Bones' star featured several of her own pieces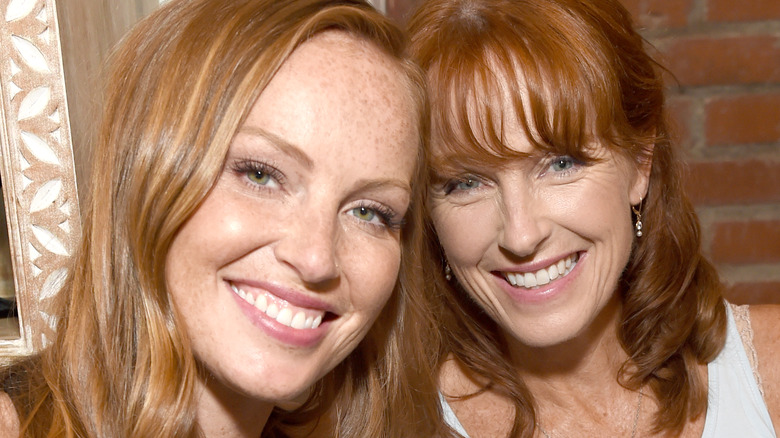 Michael Kovac/Getty Images
In January 2021, "Good Bones" star Mina Starsiak Hawk took to Instagram to answer a question that fans have been asking ever since the hit show began. "I get asked where all my living room stuff is from quite often!! So here you go!" she wrote, accompanied by helpfully tagged photos of everything in the room. Her chic brown leather sofa is from Interior Define, which makes luxurious custom sofas for the most discerning customers, as are her matching blue velvet chairs. The stunning gold fireplace screen is by Overstock, while the matching white marble-topped coffee tables with gold legs are from World Market. 
Naturally, Hawk also has several items from her own home décor store, Two Chicks District Co., including cream throw pillows adding pops of color to the sofa and the beige throw draped artfully over one of the velvet chairs. The most intricately designed piece, meanwhile, a statement rug in the middle of the room, is also by District Co., proving the "Good Bones" star stands firmly behind her own stock, too. 
We might not be able to afford her services, but it's comforting to know our homes could have a touch of that Two Chicks and a Hammer flair with these classic pieces of furniture and decor personally chosen by Hawk.