The Real Reason Rachael Ray Had To Have Throat Surgery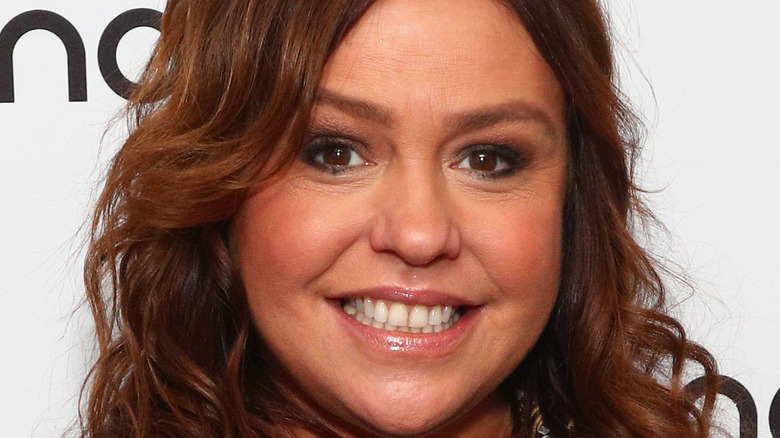 Astrid Stawiarz/Getty Images
When you think of celebrity chefs, you probably think of a few people: Gordon Ramsay, Giada De Laurentiis, and, of course, Rachael Ray. Ray is a household name because of her various television programs that make cooking more accessible for the everyday person. Whether she's doling out tips and tricks on how to get dinner on the table in the shortest time frame without skimping on flavor or walking you through dishes from her Italian heritage, Ray is an enthusiastic spirit — and she loves to talk. 
Ray is the first to say that she loves to talk, but she isn't often the first to dismiss tabloid rumors. She's never felt the need to. However, according to People, Ray finally spoke up when tabloids began spreading rumors about her throat, saying she had throat cancer. In truth, Ray had throat surgery in 2009, three years after she originally told People that she's always had issues with her voice. "I had a lot of croup as a kid so I don't have the strongest vocal cords to begin with. I went to a voice doctor [who] taught me exercises for my throat and to cut back a little on the caffeine," the television personality explained in 2006.
Then, in 2008, Ray had to dispel the rumors about her having throat cancer — but she did go under the knife the next year. Here's why.
Rachael Ray didn't have cancer, but she did have something else growing inside her throat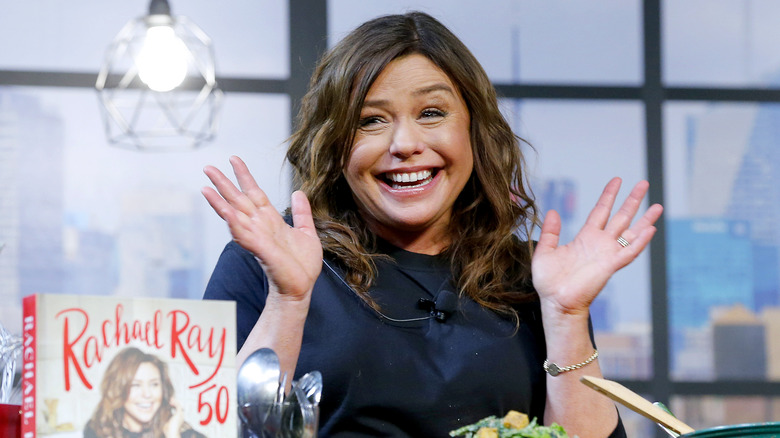 John Lamparski/Getty Images
Rachael Ray may never have had throat cancer, which is a blessing, but she did have to have a minor operation on her throat. According to The Recipe, Ray had been experiencing issues with a benign lump on her throat, and it reappeared in 2008. While it wasn't too harmful, matters like this are better taken care of sooner rather than later so they don't either develop into anything worse.
Ray planned to have the surgery in December of 2008 but opted for vocal therapy instead, hoping she could treat the cyst without surgery (via ABC News). However, the only permanent solution was surgery, and she ultimately followed through with the removal procedure in July of 2009. Ray's voice didn't change post-procedure, and she returned to work not long after the cyst was removed. It's unknown whether Ray continues vocal therapy today, but she partook in it for a period following the procedure to help her heal, per ABC News.
Ray is perhaps best known for her raspy voice, and we're happy it remains a constant in our lives. We're also simply happy to see Ray healthy, fully recovered, and still slaying the cooking game over a decade later.