What We Know About Ant Anstead's Daughter, Amelie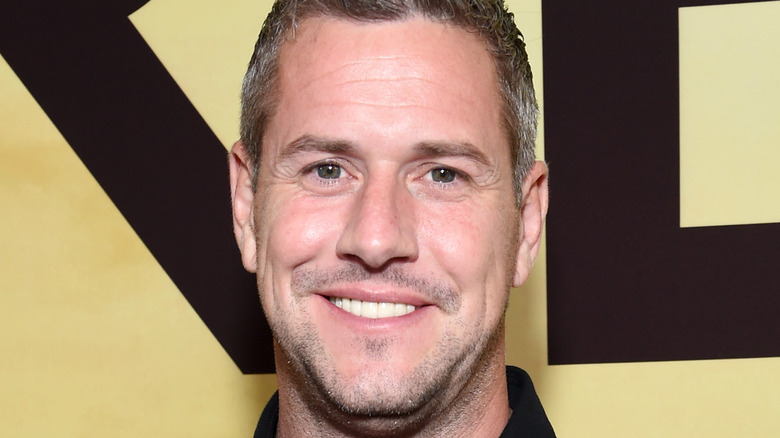 Michael Kovac/Getty Images
Most fans got to know Ant Anstead through his short-lived marriage to HGTV star Christina Haack, with whom he shares one child. However, the British star had a whole other life prior to meeting the "Flip or Flop" star, including another marriage. As Us Weekly notes, Ant was married to fellow Brit Louise Anstead until 2017. The former couple shares custody of two teenage children, son Archie and daughter Amelie, who frequently feature on his Instagram even though they were kept apart during the COVID-19 pandemic. 
The kids actively helped Ant through his devastating divorce from Haack, which the TV personality admitted to People left him in "a very dark place." He leaned on Archie and Amelie for support, acknowledging, "They are genuinely my best friends." The family kept up regular FaceTime calls during the pandemic, but it was clear the distance was hurting all of them. With Amelie's 18th birthday on the horizon, much to her father's surprise, it's worth taking a look at a young lady who could soon be a star in her own right. 
Amelie Anstead is a fitness enthusiast
Even taking a cursory glance at Amelie Anstead's Instagram account, which is over 15,000 followers strong at the time of writing, it's clear that she's impressively dedicated to keeping fit. Not only does Amelie play on both rugby and netball teams, but she's also just a regular exerciser in general too, frequently sharing her grueling workouts (and clothing sponsorships). Likewise, Amelie is open about her gluten allergy, posting healthy recipes and travel tips for fellow sufferers on her page. Evidently, health and fitness are key.
The stunning teen is also family-oriented, posing for shots with her mom while, just like any other kid her age, Amelie loves to have fun with her friends too. On splitting her time between getting muddy playing sports and getting glammed up for a night out, Amelie shared with the official Girls Rugby Club site, "It's okay to some days want to put a dress on with some highs heels and the next day be able to put your muddy boots on. Sometimes all it takes is a small dream, hope, hard work, determination and a bit of luck." 
Amelie Anstead is her father's 'best friend'
In honor of Amelie Anstead's 18th birthday, her proud dad, Ant Anstead, took to Instagram to share an adorable dedication to her. Alongside a slideshow of the duo at various points over the past 18 years, the "Celebrity IOU: Joyride" host wrote, "I CANNOT BELIEVE IT ... My little girl is 18!" He admitted it seems like just yesterday they were bringing her home from the hospital, neglecting to strap the new baby in properly since, as Ant admitted, "We were young. Had no idea what we were doing." The TV presenter gushed that he's incredibly proud of the young woman Amelie has grown into, noting, "Ammo you have been a huge inspiration to me and many others. Your humor, brilliance, talent, energy and above all else kindness is infectious." 
In fact, Ant described his daughter as "my best friend," referring to their close bond, deep connection, and even a secret handshake the two share. "Wished I was half as cool as you!" he quipped. According to People, Ant marked the occasion on his Instagram Stories too, with knowing comparison shots of Amelie as a little girl dressed up as a princess and muddied up as a teenage rugby player, solidifying just how close they really are.