Harry's Cousin Reveals The Startling Consequence To Joking Around With The Prince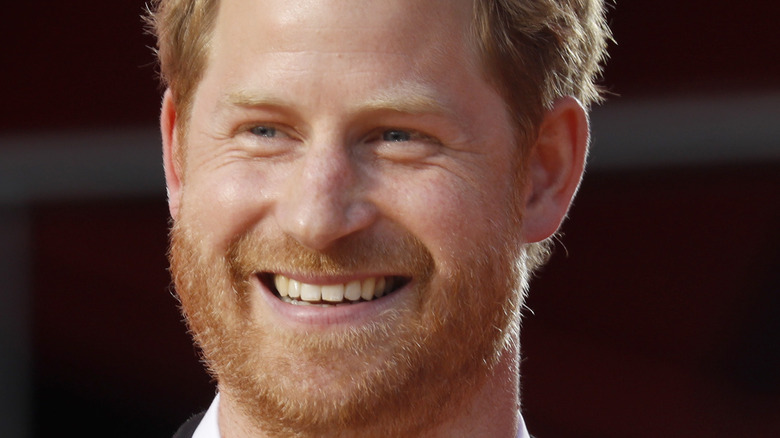 John Lamparski/Getty Images
Prince Harry may be having relationship issues with his older brother, Prince William, but his relationship with his cousin Zara Tindall is still very much intact. According to Good To Know, both Harry and William have a close bond with Zara, who is the daughter of Princess Anne and their first cousin. It appears that Zara is the closest thing that the princes have to a sister. "William and Harry are the closest cousins that Zara has got within the Royal Family," royal expert Brian Hoey previously revealed. "[When] they lost their mother at that comparatively early age back in 1997. Zara seemed to grow even closer to them."
Hoey went on to reveal that Zara was a big part of helping William and Harry move past the death of their mother, Princess Diana. Over the years she's also been said to help "take the focus off" William and Harry when they were feeling under pressure. Zara is described as having a "positive energy and zest for life" that has always been welcomed by both William and Harry. Republic World reports that Zara has even attempted to repair the rift between the brothers following Harry's exit from the royal family in early 2020.
However, it seems that the princes are not only close to Zara, but also to her husband, Mike Tindall, who recently recalled a hilarious story about a time he crossed the line with Harry.
Mike Tindall says he once punched Prince Harry to see how his security would react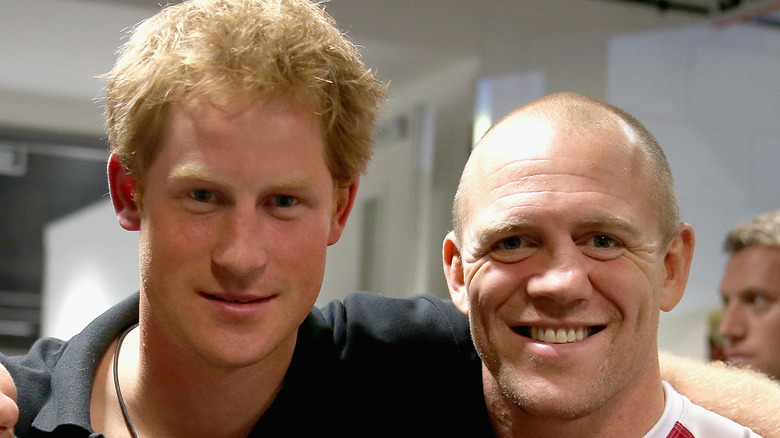 Chris Jackson/Getty Images
According to Insider, reports that Zara Tindall's husband, Mike Tindall, recently spoke out about a time when he thought it would be funny to get physical with his cousin-in-law, Prince Harry. The former professional rugby player admitted that he had the idea to playfully punch the Duke of Sussex just to see what his security detail would do, per The Daily Mail. Mike admitted that it may not have been the best idea as after he jokingly began to attack Harry it was only a matter of seconds before the prince's bodyguards reacted and immediately pinned him to the ground. Mike then went on to make a joke that the royal family is now wondering the same question. "At Balmoral, the family are now having the same conversation. Except the Queen has taken his security away," Mike quipped.
It seems that Mike and Zara have both remained very close to Harry, despite the fact that he and his wife Meghan Markle opted to leave royal life behind and move to California in 2020. Previously, Mike admitted that he and Zara keep up with their royal family members through the WhatsApp group chat service. "I wouldn't say we're cutting edge, but it's just easier for some reason on WhatsApp," he said.
It seems that Mike has a very comfortable and loving relationship with Harry, and doesn't mind joking about the royal family drama.