The Real Reason Drake Was Reluctant To Rap On Degrassi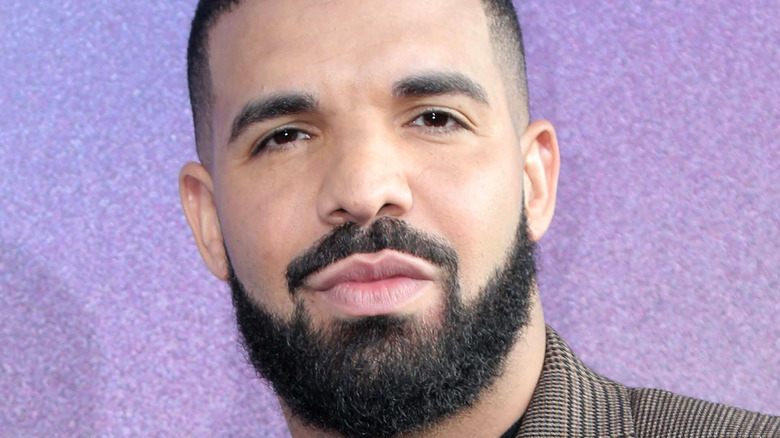 Kathy Hutchins/Shutterstock
Drake's "Started From The Bottom" was a breakthrough moment for the Canadian rapper, ultimately peaking at No. 2 on the Billboard chart. However, the lyrics were kind of misleading, considering that the man born as Aubrey Drake Graham (via Insider) didn't actually start from the bottom — far from it, in fact. He'd previously been one of the stars of the hit reboot "Degrassi: The Next Generation," from 2001 to 2009 (via IMDb). Evidently, Drake didn't start from da bottom, he started on "Degrassi." 
Drake was cast as fast-talking Jimmy Brooks at the age of 14, telling GQ in 2012 about how he was discovered. "I was in class, and I used to always crack jokes in class," he recalled. "I was a good liar and a good talker. And this kid in my class was like, 'Yo, my dad is an agent. You should go talk to him because you're good and you make people laugh.'" He added, "I was just good. I was my father's son. I was slick, you know? When it comes to knowing what to say, to charm, I always had it." At one point, Drake was earning $400,000 on the show (via GQ). 
However, although the Canadian rapper's music career began on "Degrassi," he was initially hesitant to show off his musical skills in that arena. 
Drake wanted to keep his acting and rapping separate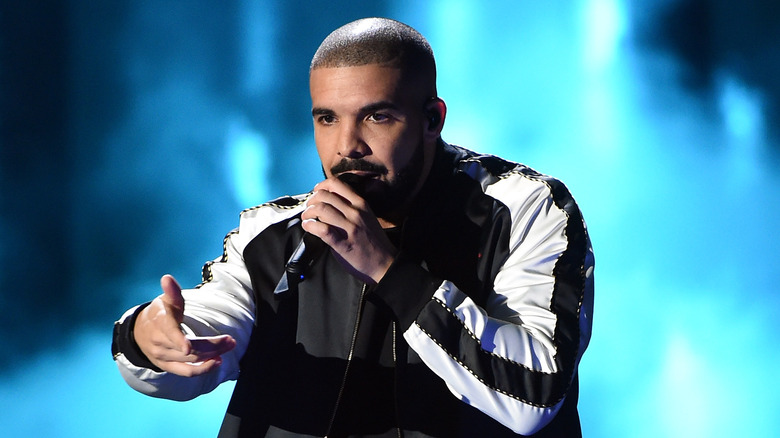 Kevin Winter/Getty Images
According to Insider, Canadian artist Drake released his first mixtape in 2006 and ultimately departed "Degrassi" two years later. The rest is history, of course, from "Hotline Bling" to his 2021 release "Certified Lover Boy." 
However, it's worth noting that, although Drake was clearly destined to make headlines with his music, the burgeoning star was reluctant to show off his skills while playing Jimmy Brooks on "Degrassi." According to Page Six, Drake was concerned about blurring the lines between his rapping and acting careers. 
"Degrassi: The Next Generation" executive producer Stephen Stohn revealed, "He would play us mix tapes and we really tried to talk him into letting us use some of his music in the show and getting him to rap and sing." But Drake always resisted, he said.
The famous rapper eventually acquiesced, but, "it did take some convincing," Stohn recalled. As he acknowledged, it was clear from the outset that Drake had something special, though they had no idea he'd become Drake. According to fellow executive producer Linda Schuyler, she knew from the moment the teen walked through the door that he was exactly what they were looking for. 
Drake hasn't really forgotten where he came from, however. Most of the "Degrassi" cast reunited in 2018 for Drake's "I'm Upset" music video, which found them all celebrating their high school reunion. Stohn described the Toronto shoot as a "totally joyous occasion."