The Unexpected Hobby Kate And William Have In Common With Meghan And Harry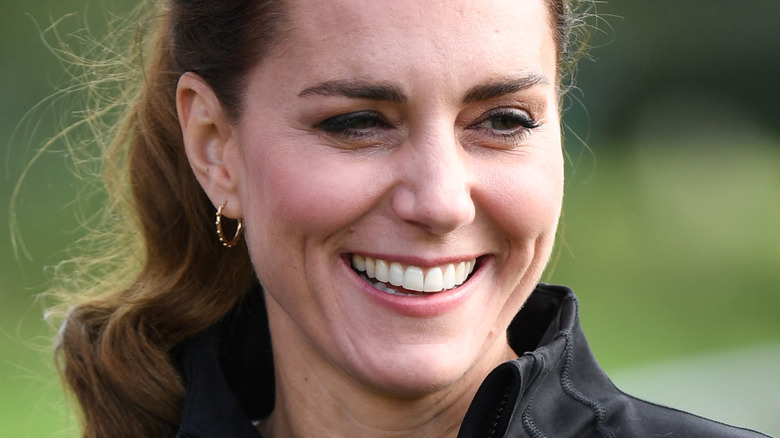 Pool/Getty Images
During the Oprah tell-all interview special with Meghan Markle and Prince Harry, viewers got a glimpse into their daily life — chickens included. Cameras followed as the Duchess of Sussex showed them around their family chicken coop in Southern California, noting the letters on the coop read "Archie's Chick Inn."
Turns out, their family across the pond also have egg-laying friends at home. According to People, Kate Middleton and Prince William visited a petting zoo during their trip to Northern Ireland where they shared their family's affinity for animals. "We've had lots of animals during lockdown," the mother of three noted. "During lockdown, animals are often like therapy."
Prince William added that the Cambridges have "acquired lots of chickens" for their home.
In addition to their poultry pets, the family also has a hamster named Marvin as well as a cocker spaniel. The outlet notes that they have yet to publicly share their dog's name after they added him to the family in 2020. Prince William also shared during their outing that Prince George has an affinity for snakes as well, saying, "George is obsessed with snakes, he's going to be so upset he missed this."
Prince William and Kate Middleton also have chickens at home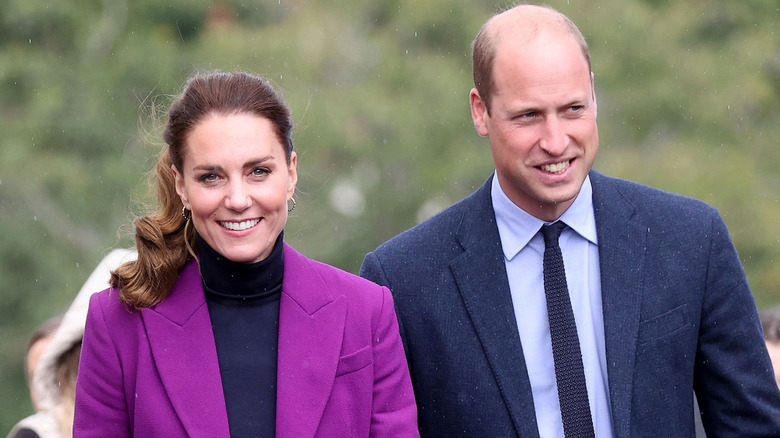 Chris Jackson/Getty Images
After sharing that their house has recently become a zoo of sorts, the Cambridges interacted with different types of animals. Much like their animal-loving family members in the United States, the royal couple gushed about their chickens. According to People, Meghan Markle and Prince Harry's chickens are rescue animals from a factory farm. She shared that she "love[s] rescuing" during her and her husband's interview with Oprah Winfrey, The Express notes. Markle also saved her dog Guy from a Kentucky kill shelter.
The royal family loves their pets. In addition to Queen Elizabeth's beloved corgis, Prince Charles and Camilla are parents to two Jack Russell terriers, Town and Country notes. Princess Anne has her beloved English Bull Terriers while Prince Edward and his wife Princess Sophie own a labrador cocker spaniel. Finally, Zara and Mike Tindall have three dogs themselves.
A very British pastime, owning dogs is a rite of passage for the Windsors. Apparently, raising chickens is now one of the royal family's latest endeavors.