The Kristi Noem And Corey Lewandowski Rumors Explained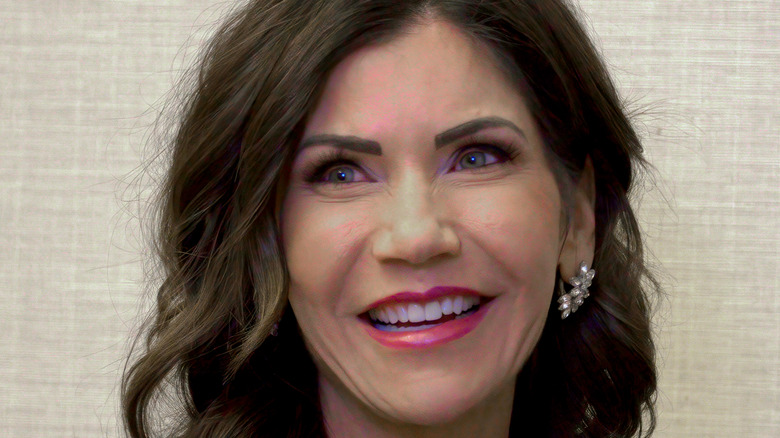 mark reinstein/Shutterstock
Until this week, you could be forgiven for thinking that the only link between South Dakota Governor Kristi Noem and Trump senior adviser Corey Lewandowski was that they both know and are quite fond of former President Donald Trump. But a conservative publication, American Greatness, now claims that Lewandowski, who was once Trump's campaign manger, and Noem have are actually intimate with one another, and have been so for months. The publication even says it has spoken to "a source familiar with the matter" who has described Lewandowski's relationship with Noem as "an open secret", and are "worried that about Noem's viability as a national candidate and within the movement."
Until the rumors began bubbling to the surface, Noem was seen as a favorite to be named Trump's running mate, if he were to run again in 2024. The Washington Post reports Noem and Lewandowski have spent a considerable amount of time traveling around the country together, and both had accompanied Trump on Air Force One after the former president traveled to Mount Rushmore. Lewandowski was even quoted by The New York Times as saying that the governor "has a huge future in Republican politics."
Both Noem and Lewandowski have denied the allegations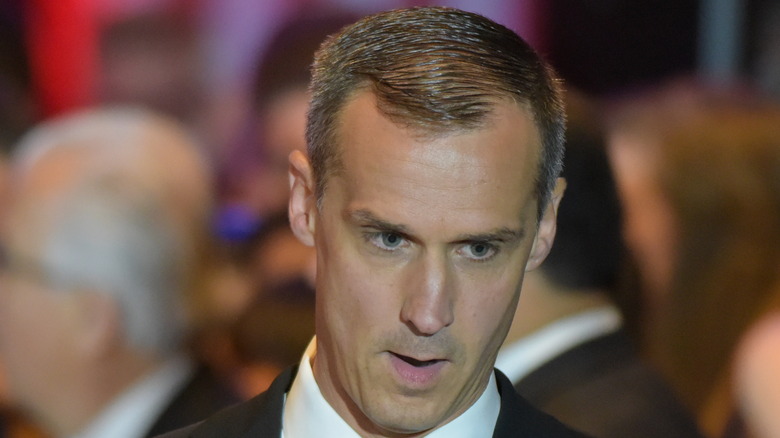 a katz/Shutterstock
It didn't take long for Kristi Noem to take the rumor bull by the horns on social media, where she tweeted: "These rumors are total garbage and a disgusting lie. These old, tired attacks on conservative women are based on a falsehood that we can't achieve anything without a man's help. I love Bryon. I'm proud of the God-fearing family we've raised together. Now I'm getting back to work." David Chesnoff, an attorney for Cory Lewandowski, merely said "Accusations and rumors appear to be morphing by the minute and we will not dignify them with a further response" (via The Washington Post). Both she and Lewandowski are married.
It appears that Noem and Lewandowski need to do more in order to convince their critics on social media, many of whom are calling out both conservative political personalities for the publicized indiscretion. Instead of quashing the rumors, Noem ended up fanning some flames instead, where one Twitter user called out Noem, saying "I hate it when people who have screwed up try and use the 'God shield.' It only deepens my belief that they did exactly what they are accused of." In any case, it appears Lewandowski has been ejected from Trump's inner circle for now, not because of these rumors, but because he made a pass at a GOP donor (Washington Examiner).