Have Meghan And Harry's Opinion Of The UK Tabloids Changed Since Leaving Royal Life?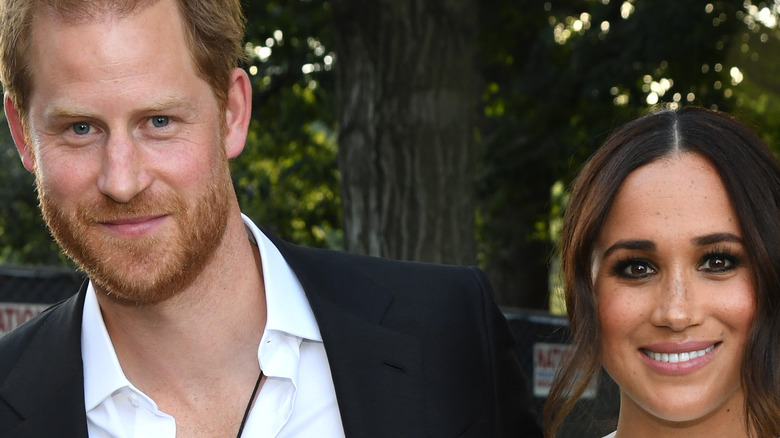 Kevin Mazur/Getty Images
Prince Harry and Meghan Markle have made their feelings about the U.K. press very clear. Back in March, the Duke and Duchess of Sussex sat down for a televised tell-all interview with Oprah Winfrey. During the chat, the couple touched on various subjects and the British press was one of them, per Vogue. "The U.K. press is bigoted, specifically the tabloids, Harry told Oprah. "If the source of information is inherently corrupt or racist or biased, then that filters out to the rest of society," he added.
Bustle notes that Harry also revealed the reason why he believes that members of the royal family didn't come to Meghan's defense when false information was printed about her in the media. "No one from my family ever said anything over those two years ... that hurts," Harry explained. "I am acutely aware of where my family stands and how scared they are of the tabloids turning on them. There is this invisible ... the invisible contract between the institution and the U.K. tabloids. To simplify, if you as a family member are willing to wine, dine, and give full access to these reporters, then you are able to get better press. Everyone needs to have some compassion for them [the royals] in that situation."
Since that time, the Sussexes have refused to deal with four U.K. tabloids including the Daily Mail, The Sun, The Mirror, and Express, per CNN. Now, over a year later do they still feel the same about the U.K. media?
Royal expert reveals Meghan & Harry's relationship with the U.K. tabloids today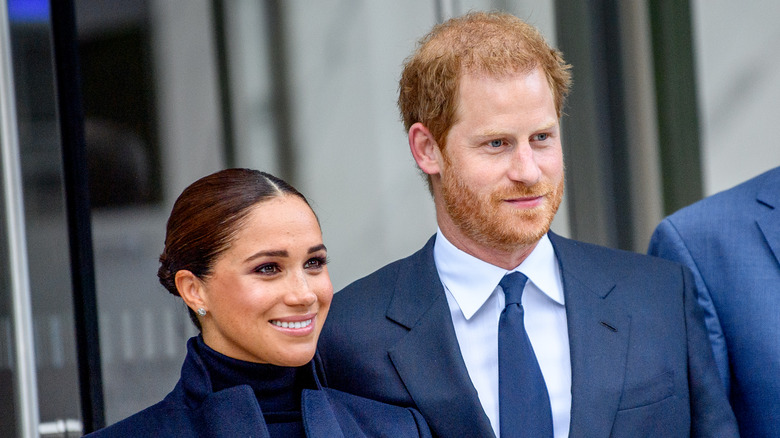 Roy Rochlin/Getty Images
According to Elle, Prince Harry and Meghan Markle have been very busy since leaving the royal family in early 2020. The Duke and Duchess of Sussex moved to Montecito, California, and welcomed a new little bundle of joy, daughter Lilibet Diana to join big brother Archie (via NBC). In addition, they've been focused on their charity work and the causes that are important to them. They even attended the Global Citizen Live concert in New York City earlier this month to call for vaccination equality. "This was a knockout trip," royal expert Omid Scobie told Harper's Bazaar. "It's an exciting time. ... There is so much they want to achieve, and there is only two of them, but they're in it for the long haul."
In addition, Scobie also touched on Meghan and Harry's relationship with the British tabloids over a year after they called them out for being bigoted. "The tabloids will do as the tabloids do," Scobie said, adding that things have changed a bit for the couple since moving to the United States. "Only difference now is that they really don't pay attention to it. It doesn't penetrate their world," he confessed.
It seems that Meghan and Harry aren't letting the press impact their lives as much as they used to, which is likely leading to a happier existence for the royal couple.