The Top 5 Apps To Block Spammers From Calling Your Phone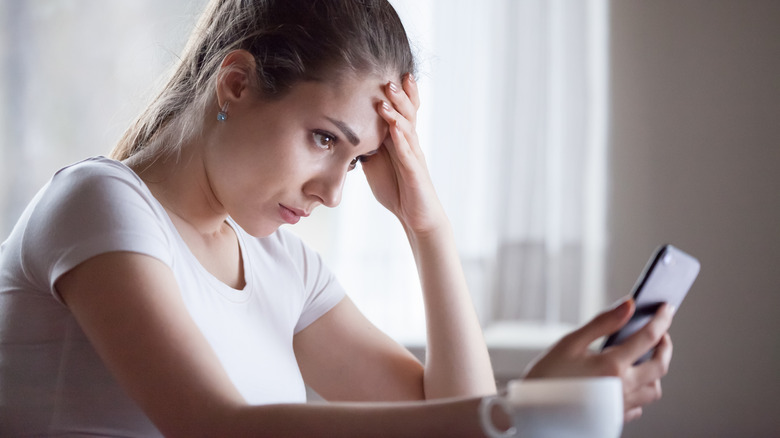 fizkes/Shutterstock
You're conditioned to pick up your phone when it rings — you hope that it's your friend calling to make plans, your mom telling you they miss you, or your state revealing the winners of the Powerball (via Psychology Today). However, this positive reinforcement doesn't come as often as we'd like.
Instead, our phone rings a few times a day to the tune of automated robocalls — telemarketing companies and annoying scammers are on our call logs more than we'd like. To be precise, 5 billion robocalls a month were made in the U.S. in the last year (via AARP).
As all trends these days do, the rise in calls quickly translated into memes, which have become the quintessential symbol for anything that is relatable (via Know Your Meme). "We've been trying to reach you about your car's extended warranty," for example, is a TikTok audio sample that's used in the #carextendedwarranty, which has over 9 million views. If you're a victim of these spam calls, read on to find out how you can stop them from taking over your phone.
Protect yourself against spammers with call blockers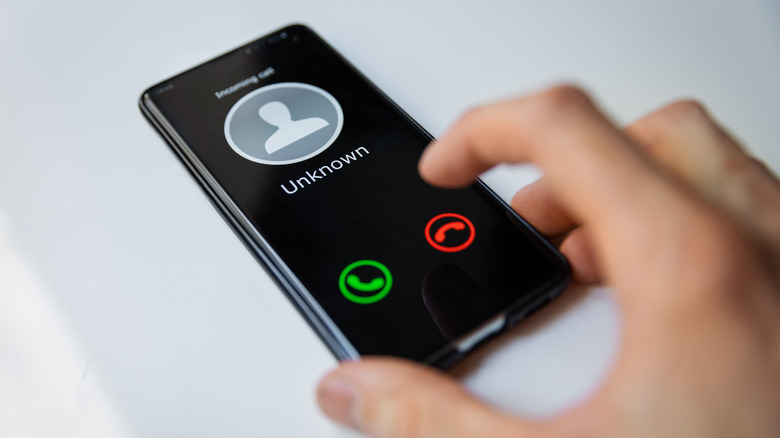 ronstik/Shutterstock
One of the first things you can do to stop robocalls and spammers (or frauds) is to block the numbers that call you, one by one. However, the number of robocalls to sift through can make this an overwhelming process. You could alternatively rely on your carrier; AT&T has "Call Protect" while T-Mobile and Sprint have their own version of blocking software.
Another option would be to download third-party blocking software. Nomorobo has 4.5 stars on the App Store and charges $1.99/month for its service after a 14-day trial. It's also the winner of the FTC's Robocall Challenge, making it one of the top options for affordability and effectiveness (via Mashable). RoboKiller charges $4.99/month, which is a little on the steeper side. But a fun feature that redirects spammers to "Answer Bots" can make it worth it, per Washington Post. The bots convince spammers that they're speaking to real people which means that you can "get revenge on Robocallers," according to the app's website.
If you're not sure about paying for robocall blockers, you can pick from YouMail, TrueCaller, or Hiya, all of which offer basic services for free. On the App Store, YouMail has 4.7 stars, TrueCaller has 239.8 thousand ratings with 4.6 stars, and Hiya also does well. All of these offer similar call blocking services including lookups for numbers you may not know (per Washington Post). Hopefully, these help all non-car owners defend themselves.