Actor Tommy Kirk's Net Worth At The Time Of His Death Might Surprise You
Actor Tommy Kirk has died at the age of 79. According to TMZ, law enforcements confirmed that he was found dead by his neighbor in his Las Vegas home on Tuesday, September 28, and no foul play is suspected. 
Fellow actor and close friend of Kirk, Paul Petersen, confirmed the news of his death on Facebook. "My friend of many decades, Tommy Kirk, was found dead last night." The social media statement continued, "Tommy was intensely private. He lived alone in Las Vegas ... Tommy was gay and estranged from what remains of his blood-family ... Please know that Tommy Kirk loved you, his fans. You lifted him up when an Industry let him down in 1965. He was not bitter. His church comforted him. May God have mercy on his soul."
Per The Hollywood Reporter, Kirk is best known for his leading roles in classic Disney flicks including "Old Yeller," "The Shaggy Dog," and "Son of Flubber." However, as noted by his close friend Petersen, Kirk became something of an introvert in the years following his acting days and not much was known about his private life. However, Kirk's net worth at the time of his death might surprise you. 
What was Tommy Kirk's net worth?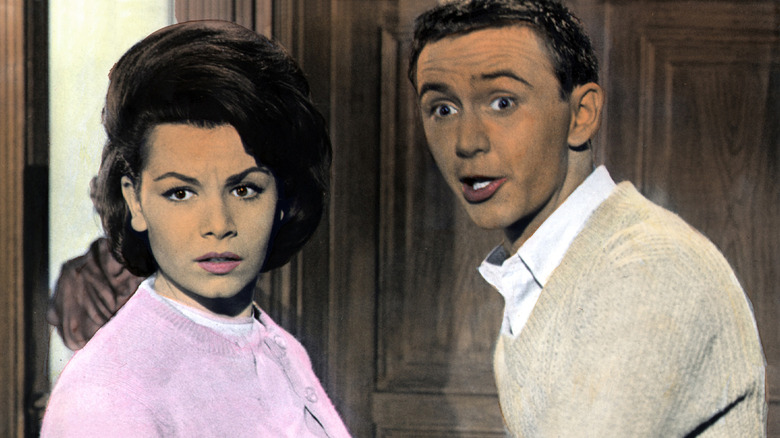 United Archives/Getty Images
According to Celebrity Net Worth, Kirk is believed to have had a net worth of around $500 thousand at the time of his death, some of which was likely earned from his Los Angeles-based carpet cleaning business. 
Per The Hollywood Reporter, Kirk was born on December 10, 1941, in Louisville, Kentucky. As a youngster, he and his family moved to California, where his father Louis worked as a mechanic and his mother Doris had a career as a stenographer. In 1954, Kirk attended an audition alongside his brother Joe for a part in Eugene O'Neill's "Ah, Wilderness" at the Pasadena Playhouse. After landing the role, Kirk went on to pursue a career in acting throughout his teenage years, eventually signing a contract with Disney. 
As TMZ reported, the young actor's career came to an abrupt end when the studios discovered that he was gay. According to reports, he was fired at the age of 21 by Walt Disney himself in 1964. Despite being dumped by the studios due to his sexuality, Kirk was inducted as a Disney Legend decades later in 2006.