Inside Ellen Pompeo And Denzel Washington's Tense Relationship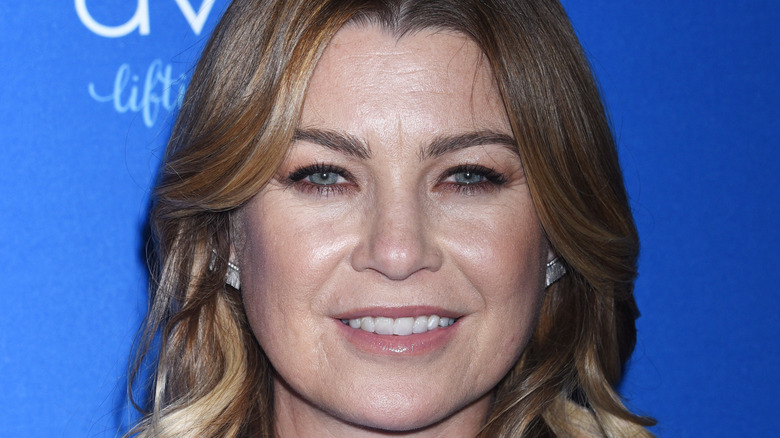 Ga Fullner/Shutterstock
Ellen Pompeo's name is synonymous with "Grey's Anatomy" and her iconic character Meredith Grey. The actress has been holding it down as one of TV's most favorite doctors for nearly two decades and she doesn't hold back when it comes to sharing her thoughts about the show that made her a household name. Back in 2017, Pompeo moved from being the show's star to also directing her first episode of the medical drama, per The Hollywood Reporter.
At the time, Pompeo admitted that it was a huge commitment to take on the challenge of directing because her life was already so chaotic. "I have a new baby at home, two other adorable little kids, a husband, three dogs, four chickens and a fish and I told [frequent director] Debbie [Allen] that I couldn't possibly be here another minute than I already am," Pompeo said. However, it was Allen who eventually convinced Pompeo to rise to the occasion.
Allen admitted that Pompeo often has ideas about her character's storyline, which made her think she's been good at directing "Grey's Anatomy." In addition, Allen revealed that when iconic actor Denzel Washington came to set to direct in 2016, Pompeo was inspired. However, now the actress is confessing that it wasn't always easy to work with Washington.
Ellen Pompeo details her argument with Denzel Washington on the set of Grey's Anatomy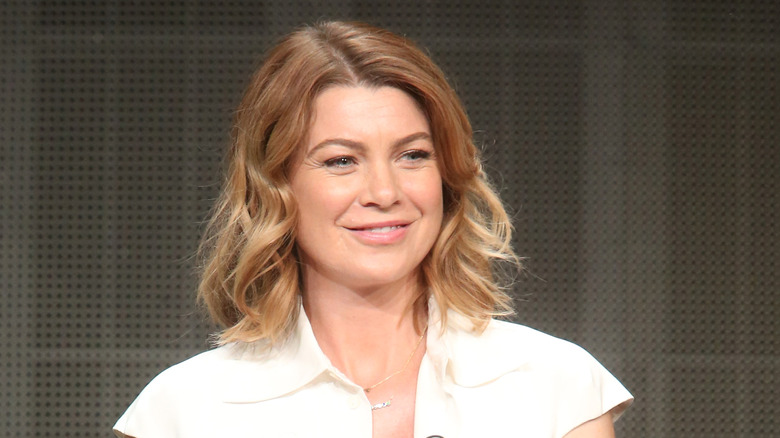 Frederick M. Brown/Getty Images
This week, Ellen Pompeo opened up on her podcast, "Tell Me with Ellen Pompeo," about working with Denzel Washington back in Season 12 of "Grey's Anatomy." Pompeo admitted that she did a bit of improvising during an emotional scene with her co-star Patrick Dempsey and that the guest director, Washington, wasn't happy about the dialogue change (via E! Online).
"I was like, 'Look at me when you apologize. Look at me,'" she recalled telling Dempsey during the scene. "And that wasn't in the dialogue. And Denzel went ham on my a**. He was like, 'I'm the director. Don't you tell him what to do,'" she said. "I was like, 'Listen, motherf*****, this is my show,'" Pompeo continued. "This is my set. Who are you telling?"
Pompeo went on to admit that she has the "utmost respect" for Washington as an actor and director and that the two patched things up and moved forward to finish the episode. "So, we didn't get through it without a fight, but that's actors for you," she added. "Passionate and fiery and that's where you get the magic, and that's where you get the good stuff. So, it was an amazing experience, it really was."
Pompeo's recollection of her disagreement with Washington is sure to make fans of her podcast chuckle and is just one of the amazing stories that have been told from the "Grey's Anatomy" set over the years.