Here's Why DWTS' Sharna Burgess Says It's Hard To Dance With Boyfriend Brian Austin Green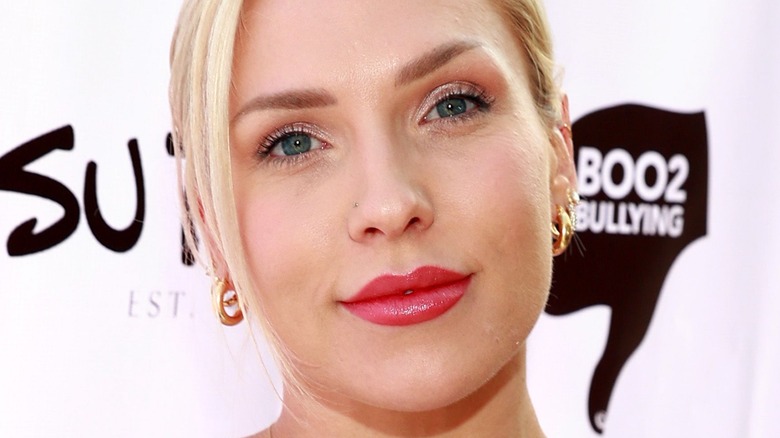 Matt Winkelmeyer/Getty Images
Brian Austin Green intrigued "Dancing With The Stars" fans when it was revealed that he would be partnering up with his real-life girlfriend, professional dancer Sharna Burgess. The couple, who have been dating for nearly a year, has been bringing the heat each week on the dance floor. However, their scores are as high as they would like. The pair scored in the mid-20s for both of their dances, but have been wowing viewers with their palpable chemistry, per Us Weekly.
"DWTS" judge Derek Hough recently weighed in on the couple's ballroom journey. Hough, who knows a bit about dancing with a real-life romantic partner (his girlfriend Hayley Erbert is his dance partner), says that he thinks Green and Burgess are doing a great job on the show. "I think, from what I can see, they're handling it fantastic and enjoying the experience, which is what it's all about," Hough admitted. "It seems like they're leading with love and that's the best way to do it." However, Hough did offer some advice to the pair. "The only thing I'd want to give advice on is his technique, you know, just kinda improve the dancing part of it," he said.
Meanwhile, Burgess also recently got candid about working with Green on "Dancing With The Stars."
Sharna Burgess admits it's not easy working with Brian Austin Green on DWTS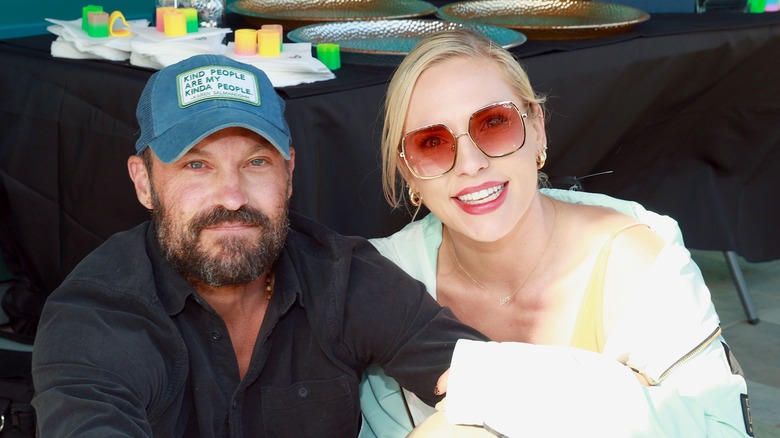 Matt Winkelmeyer/Getty Images
Page Six reports that Sharna Burgess is still trying to find the balance between teacher and girlfriend when it comes to her "Dancing With The Stars" partner, Brian Austin Green. Burgess, who has appeared on many seasons of the hit dancing competition series, claims that things are much different this time around as she's partnered up with her real-life love.
"It's a learning curve for me; I've never done this before," Burgess told the media following this week's show. "I've never dated anyone that I've danced with, whether it was in my competition life or my 'Dancing With the Stars' career. So everything for me is new," she admitted. "Learning that balance every day in how to approach it, I think that's the biggest challenge," she continued. "And it doesn't mean it's bad either. We haven't had a bad moment for us because our communication is so great. So anything that arises, we discuss it."
For his part, Green admits that he's learned to let Burgess take the lead. "I made a choice early on that when we would go in and rehearse that I need to put whatever ego could possibly come up aside and just listen and learn," he added. "Everything's been working amazing so far."
It seems that Green and Burgess are really enjoying working together on "DWTS," as fans continue to root for them.