The Heartbreaking Death Of Soap Star Michael Tylo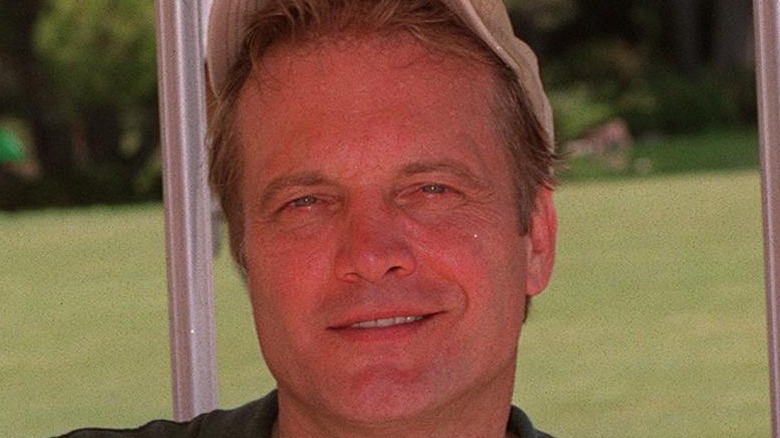 Dan Callister/Getty Images
Soap opera veteran Michael Tylo, who made a name for himself appearing on a multitude of daytime dramas over four decades, died on September 29, 2021, at the age of 72. His death was announced by Nancy Uscher, dean of the College of Fine Arts at the University of Nevada, Las Vegas (UNLV), where Tylo was an assistant dean.
"Michael Tylo was a beautiful and caring human being — he was so special," Uscher said in a statement. "He was an exemplary friend, colleague, teacher, and artist. He had such a distinguished and rich career, but he was humble about his accomplishments. He loved his family dearly and lived a joyous life, but he left us way too soon. We will miss him greatly, but feel deep gratitude about all that Michael contributed to the College of Fine Arts, UNLV, and the world," (via The University of Nevada News Center).
Michael Tylo had a long career in television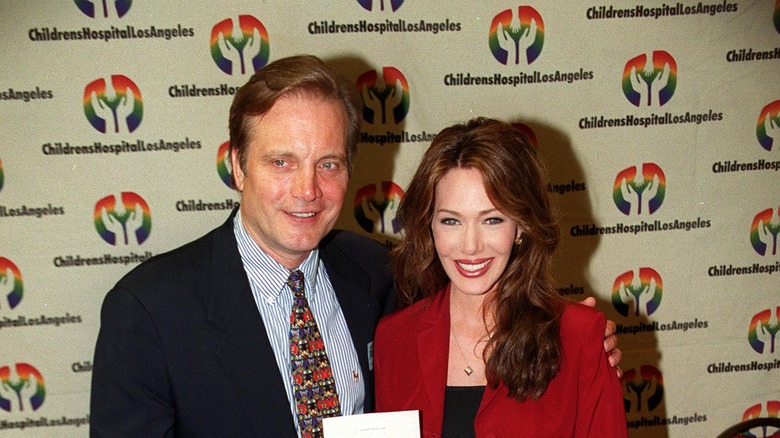 Jason Kirk/Getty Images
Michael Tylo began his soap opera career with a small part on the NBC drama, "Another World," in 1980, but it wasn't till the next year when he landed the role of Quinton McCord on CBS' "Guiding Light" that Tylo became a daytime household name. In addition to playing Quinton, Tylo also appeared on "All My Children" as Matt Connolly, on "The Young and the Restless" as twin brothers Blade and Rick Bladeson, on "General Hospital" as Charlie Prince, and on "The Bold and the Beautiful" as Sherman Gale. Tylo also made fans outside of daytime when he starred as Alcalde Luis Ramone on the primetime series, "Zorro," in between soap roles from 1990 to 1991 (via IMDb).
In his later years, Tylo became a visiting professor of theater and film at the University of Nevada, Las Vegas, and later taught acting before becoming an assistant dean, according to TheWrap. In 2012, Tylo performed at the Nevada Conservatory Theater with his students and also starred in a feature film produced by UNLV called "Stealing Las Vegas," (via the New York Post).
Michael Tylo experienced tragedy in his life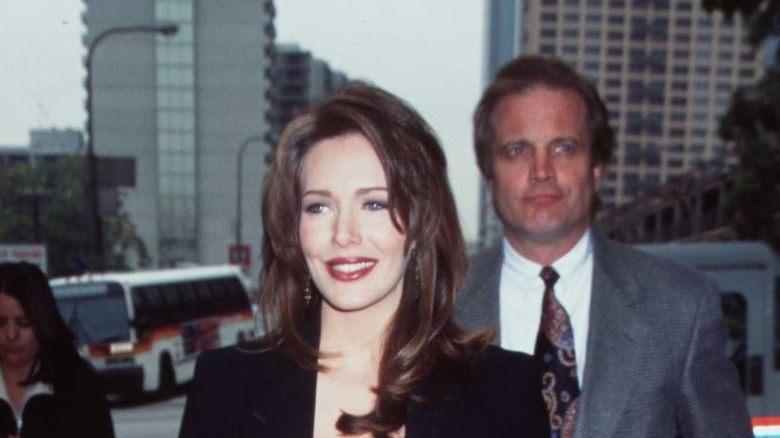 Brenda Chase/Getty Images
From 1987 to 2005, Michael Tylo was married to "The Bold and the Beautiful" actress Hunter Tylo, whom he met when appearing on "All My Children" in the 1980s where he played Matt and she played Robin. The pair shared three children together, son Michael Tylo Jr. (Mickey), as well as daughters Izabella Gabrielle, and Katya Ariel (via Soap Hub). Sadly, son Mickey died due to drowning in 2007. The young man was only 19 years old when his body was found fully clothed in the pool at Hunter Tylo's Las Vegas home, according to Reuters. Mickey reportedly had a seizure after walking outside to talk on his phone and fell into the pool, with the death listed as an accidental drowning.
Michael later married Rachelle Tylo and their daughter, Kollette, was born in 2012. Tylo is survived by Rachelle, his three daughters, and his stepson, Christopher, with former wife, Hunter (via the New York Post).