Katie Couric Reveals Unusual New Details About A Dinner She Shared With Prince Andrew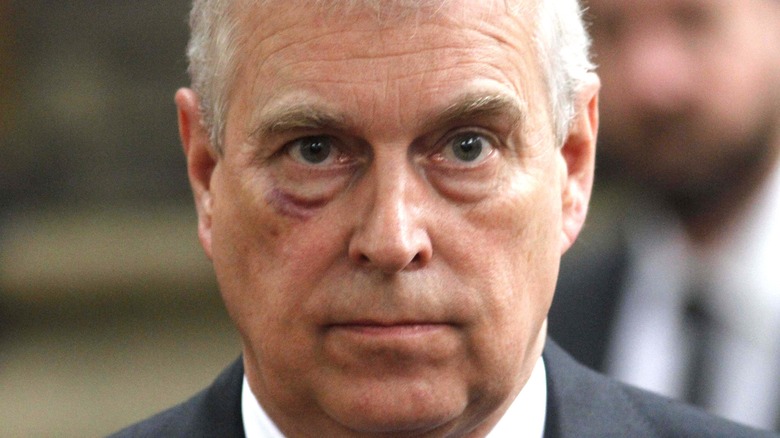 Wpa Pool/Getty Images
We may receive a commission on purchases made from links.
The future looks bleak for Prince Andrew as he is, once again, the center of more bad press, this time at the hands of Katie Couric. In 2019, CNN reported that Virginia Roberts Giuffre, a Jeffrey Epstein accuser, filed a lawsuit against the prince for engaging in sexual acts with a minor. Andrew has denied these accusation, but since then, has stepped out of the royal family spotlight and has swayed from his royal duties.
According to Newsweek, there are some disturbing anecdotes regarding the prince in Couric's new upcoming memoir, "Going There." In the book, Couric reportedly recounts a dinner at the New York mansion of Epstein's, where he and the Duke of York seemed pretty chummy. Couric shares that she was in attendance with her then-boyfriend Brooks Perlin, and according to the Daily Mail, writes, "I couldn't imagine what Epstein and Andrew were up to, apart from trying to cultivate friends in the media. Which, in retrospect, they must have figured they'd need when the pedophilia charges started rolling in."
Couric shares details of Prince Andrew and Jeffrey Epstein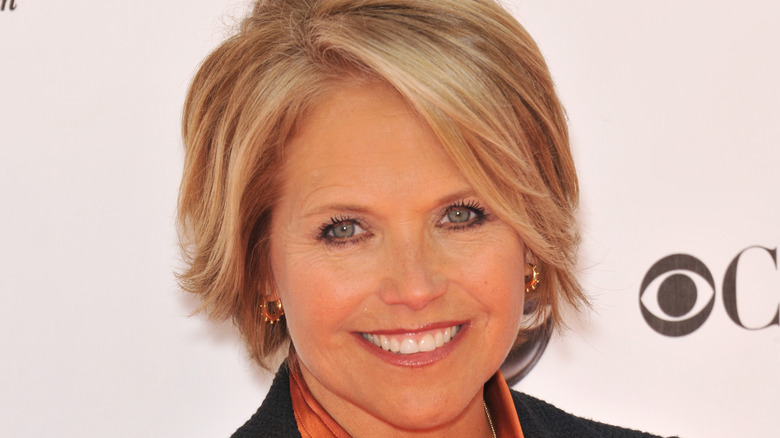 Featureflash Photo Agency/Shutterstock
According to Newsweek, Katie Couric describes Jeffreys Epstein's home in her new book as an, "Eyes Wide Shut with a twist — creepy chandeliers and body-part art," and recalls how there was lasagna served in bowls for dinner. The Daily Mail reveals a bit more of the soon to be released memoir, in which the former "Today" host shares that Epstein "held court" by the fireplace during the strange 2010 dinner in question. The Daily Mail noted that the journalist recalls in her book that on the car ride home, ex-boyfriend Brooks Perlin mentioned that the women who took their coats seemed so young. 
In 2019, Prince Andrew interviewed with Emily Maitlis of the BBC, in which he shared that he did not regret his friendship with Epstein and that he only attended the 2010 dinner to respectfully end the relationship. Couric, however, writes that the prince was "cozied" up with Epstein during that same dinner in New York (per The Daily Mail). Couric's memoir, "Going There," is set to release on October 26, 2021.